Ali Fedotowsky Quits Her Job at Facebook, Rumored to Be ABC's Next Bachelorette
Who Should Be the Next Bachelorette?
Tonight is the season finale of The Bachelor, featuring Jake, the sensitive pilot who likes making out almost as much as he likes blatant metaphors. Will he choose Tenley, the "sweet" contestant? Or Vienna, her "spicy" other half? My bet is on the latter, but one thing's for sure: we'll probably hear the song "On the Wings of Love" at least forty trillion times.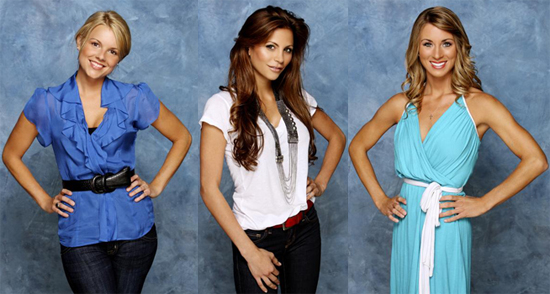 I wish Jake and his lady success (and their own Jason and Molly fairy-tale wedding), but I also can't wait for this evening's after-show, After the Final Rose, when ABC will be announcing the new Bachelorette. Who should it be? Internet gossip is calling Ali the winner, and I have it on good authority from a source that Ali — who previously left Jake for her job at Facebook — just had her last day at the company on Friday. Coincidence? I think not.
Previous rumors have also suggested that Gia or Tenley could be the next woman in the hot seat. Tenley may still be in the running for Jake for now, but I would love to see her fill the Bachelorette's shoes. She seems sweet and deserving of a good guy at her choosing, but you just know that Gia would love to call the shots, too — something tells me her dates would involve mandatory high heels and cute outfits.
I'll be posting on the events that go down tonight, but before the formal announcement of The Bachelorette hits the airwaves, tell me — who would you like to see take the reins?