Alice in Wonderland Is No. 1 at the Box Office for the Third Week, The Runaways Comes In No. 18
Box Office: Wonderland Is Still the Top Attraction
Alice in Wonderland continues to cast its spell on the box office. The Tim Burton spectacle earned $34.5 million, besting the weekend's newcomers. Of those, children's flick Diary of a Wimpy Kid pulled off a narrow upset over the heavily promoted Jennifer Aniston and Gerard Butler starrer The Bounty Hunter. Kid took the second place spot with $21.8 million, while the latter garnered $21 million for third.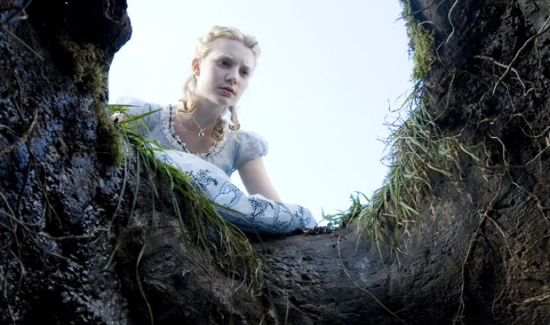 Despite a disappointing number of only $6.1 million, the bloody Jude Law thriller Repo Men squeezed its way into No. 4. Returning rom-com She's Out of My League finished out the top five with $6 million.
Kristen Stewart fans may be a bit disappointed over the figures for The Runaways. The film took in $803K from its small release of 244 theaters for a per theater average of $3,291 — not terrible, but not good either. It's still slated to go nationwide come April, so here's hoping it manages to pick up some steam.