All Is Bright Trailer
All Is Bright Trailer: Paul Rudd Invites You to "Smell Some Memories"
Paul Rudd and Paul Giamatti team up to smell — I mean sell — some Christmas trees in the upcoming dark comedy All Is Bright. Giamatti stars as an ex-con recently released from prison to discover that not only has his ex-wife moved on, but she's also told their daughter that he died of cancer. With nowhere to go and zero job prospects, he hooks up with an old partner (Rudd) and tags along to sell Christmas trees in Brooklyn in the month leading up to the big holiday. Unfortunately, the Canadians are a little ill-equipped to handle the competition and their sales skills are lacking, to say the least; Rudd's tagline includes inviting potential customers to come "smell some memories." Sally Hawkins (Happy-Go-Lucky) also costars as a grumpy resident near the guys' sales spot.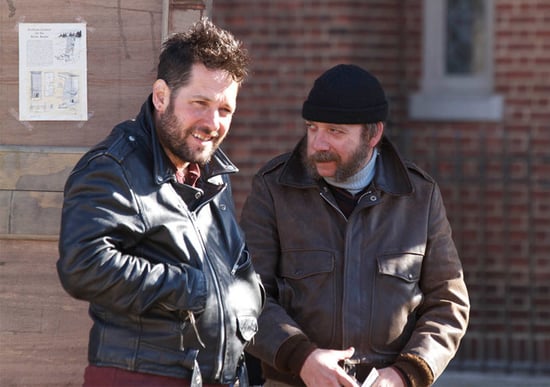 I got to preview All Is Bright (previously titled Almost Christmas) when it debuted at the Tribeca Film Festival, and though the movie has its share of giggles, it's actually pretty dark. Rudd and Giamatti have interesting chemistry, but Hawkins is the one to watch out for as the feisty neighbor. The movie opens Oct. 4; watch the trailer after the jump.