Almost Human TV Show Review
Pilot Scoop: Almost Human
If you've ever hoped Total Recall would be made into a TV series, you're in luck. Fox's new series Almost Human, which premieres tonight, isn't based on the movie, but it feels remarkably similar. Karl Urban leads a cast that includes Michael Ealy and Lili Taylor in the thriller, which is set 35 years from now. Filled with futuristic clichés like flying cars, the series centers on a police precinct aided by robots that are so technologically advanced, they're "almost human." After sneaking a peek at the pilot, I'm giving you my take on whether this is a must-see.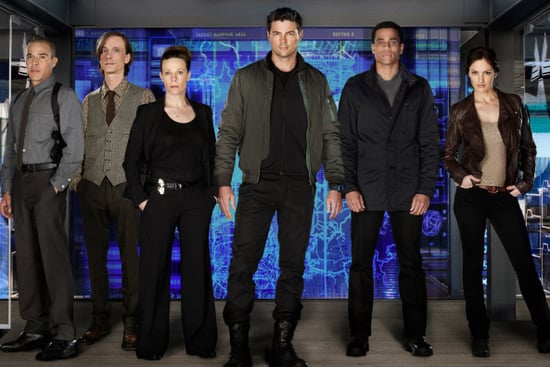 What it's about: Police officer John (Urban) spends a lot of his time trying to piece together his past. The attack that left him injured more than a year ago may provide clues to one of the city's most vicious gangs — if only he could remember. In the meantime, he and his synthetically engineered partner (Ealy) zip around in futuristic cars and solve crimes with the help of advanced robot buddies.
Where it works: The futuristic world is kind of cool (though it's nothing we haven't seen before). Still, seeing the back alleys and colorful bars of the future is fun.
Where it doesn't: This show is boring. There's nothing particularly interesting here, least of all the story. The characters aren't compelling, and nothing feels original.
You might like this show if: You eat up TV shows about the future.
When it's on: Mondays at 8 p.m. on Fox
Watch a preview of Almost Human when you read more.