It's Always Sunny in Philadelphia Returns With Season Six Premiere
Are You Still Into It's Always Sunny in Philadelphia?
If you can believe it, FX's hit comedy series It's Always Sunny in Philadelphia returns tonight with its sixth season. That's roughly 70 episodes of banter featuring everything that pushes the envelope from dumpster babies to underage drinking and beyond. The antics continue this season with a new twist: Kaitlin Olson's real-life pregnancy (with costar husband Rob McElhenney!) was written into the season. Naturally, there's a very special Halloween episode revolving around the mystery of who got blacked out and knocked up Sweet Dee.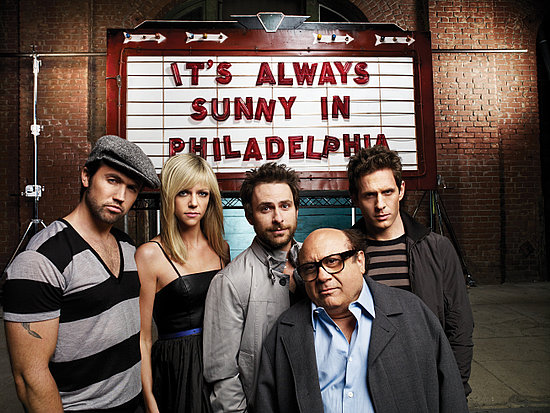 The show has had its ups and downs over the years (up: kitten mittens! down: that episode where someone pooped the bed), but I still can't resist the quirky comedy. I've got my DVR all programmed and ready to go, but what about you — are you still into Always Sunny?