Spidey's about to swing back into town for The Amazing Spider-Man 2 [1], and the web-slinging superhero has met his (new) match. Dane DeHaan plays Harry Osborn in the movie, and now the cat is out of the bag: he's also the Green Goblin, one of Spider-Man's archenemies! But he has us freaked out for more than his scary looks: in the pictures from the movie, he's after Gwen, and well, if you know anything about Spider-Man mythology, things may not be looking good for her. Decide for yourself before you see the movie this week!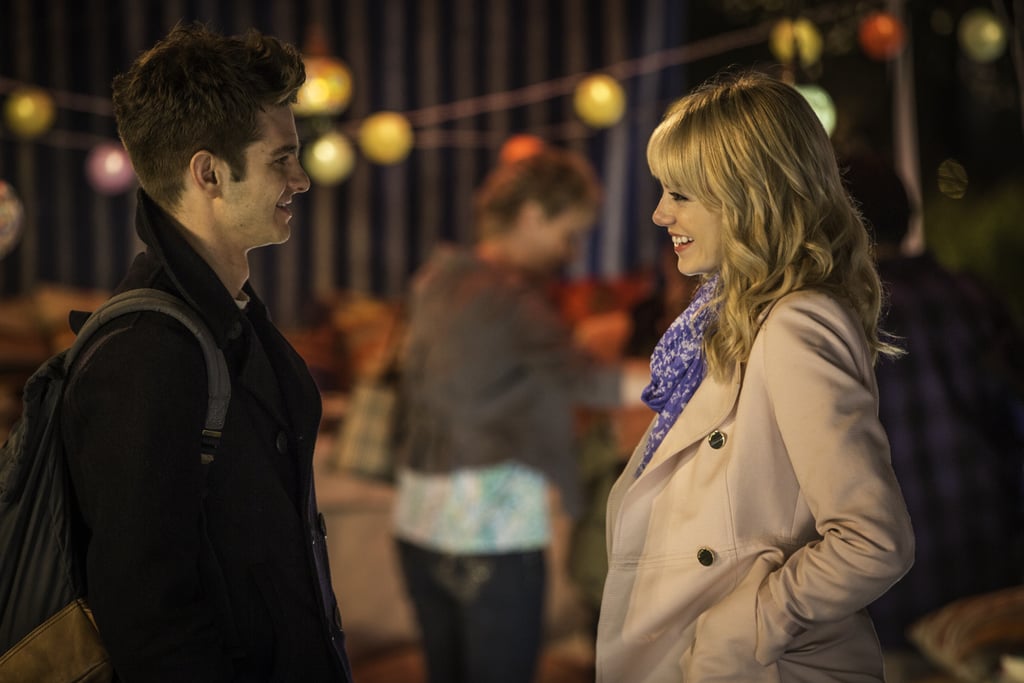 Andrew Garfield as Peter Parker and Emma Stone [2] as Gwen Stacy in The Amazing Spider-Man 2.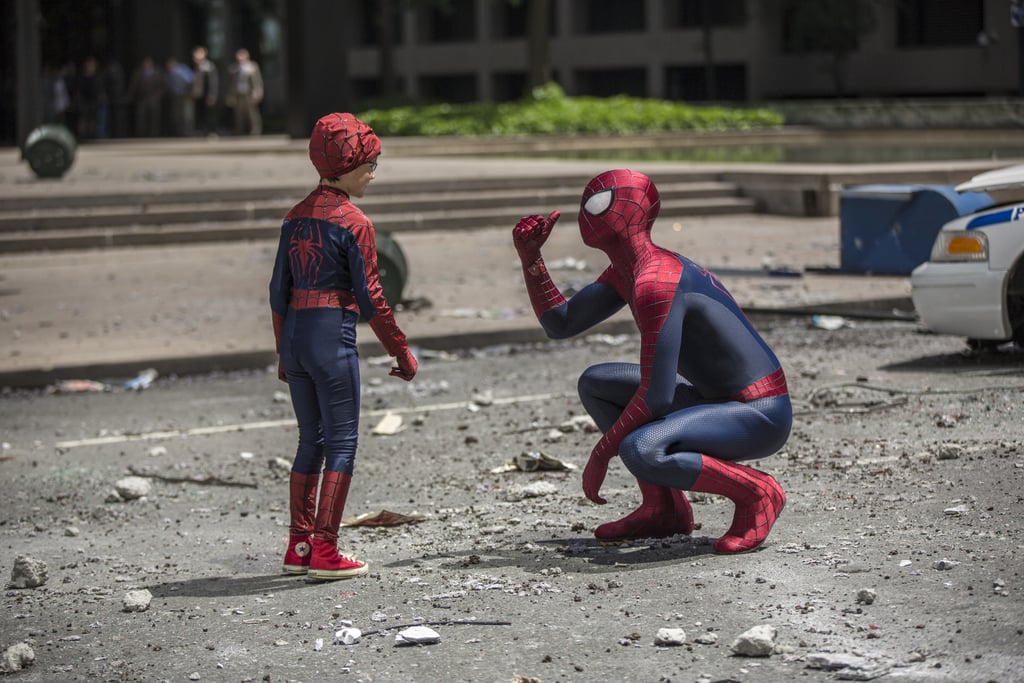 Tiny Spider-Man!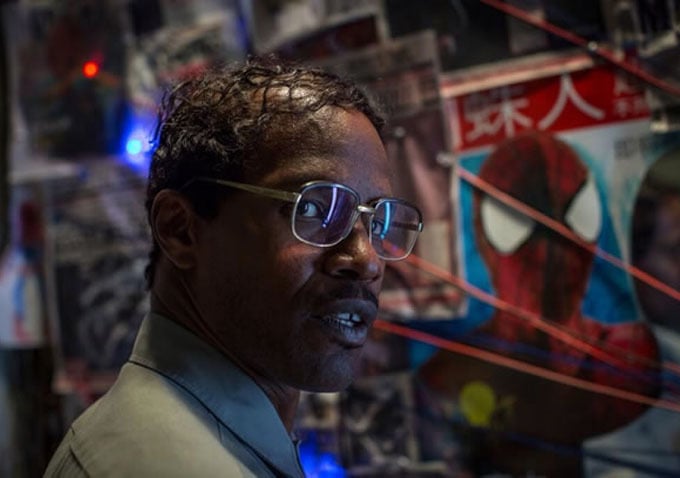 Jamie Foxx [3] as Max Dillon in The Amazing Spider-Man 2.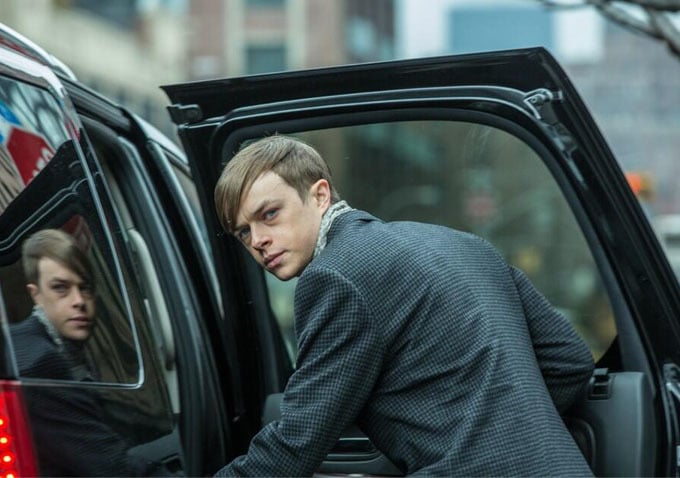 Dane DeHaan as Harry Osborn in The Amazing Spider-Man 2.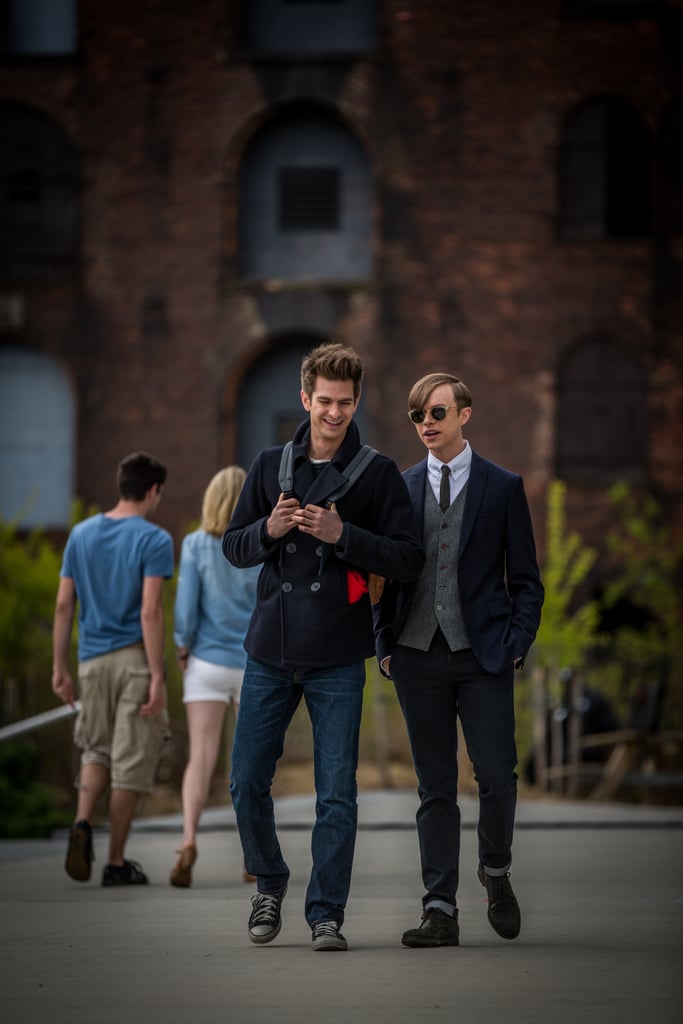 Peter and Harry take a stroll.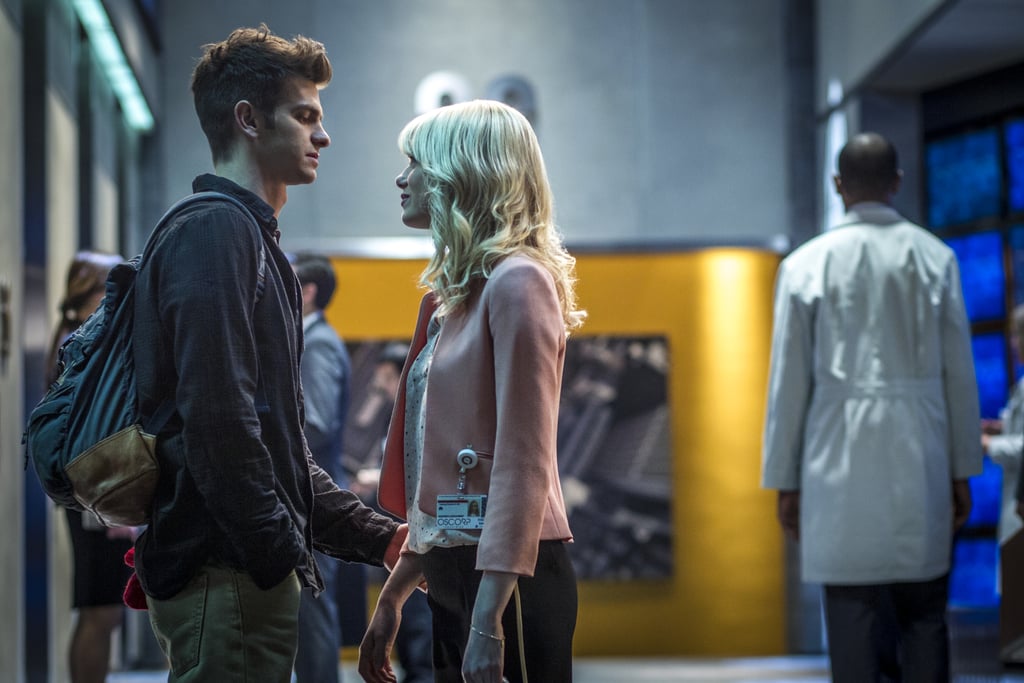 Even in a still, the chemistry is apparent.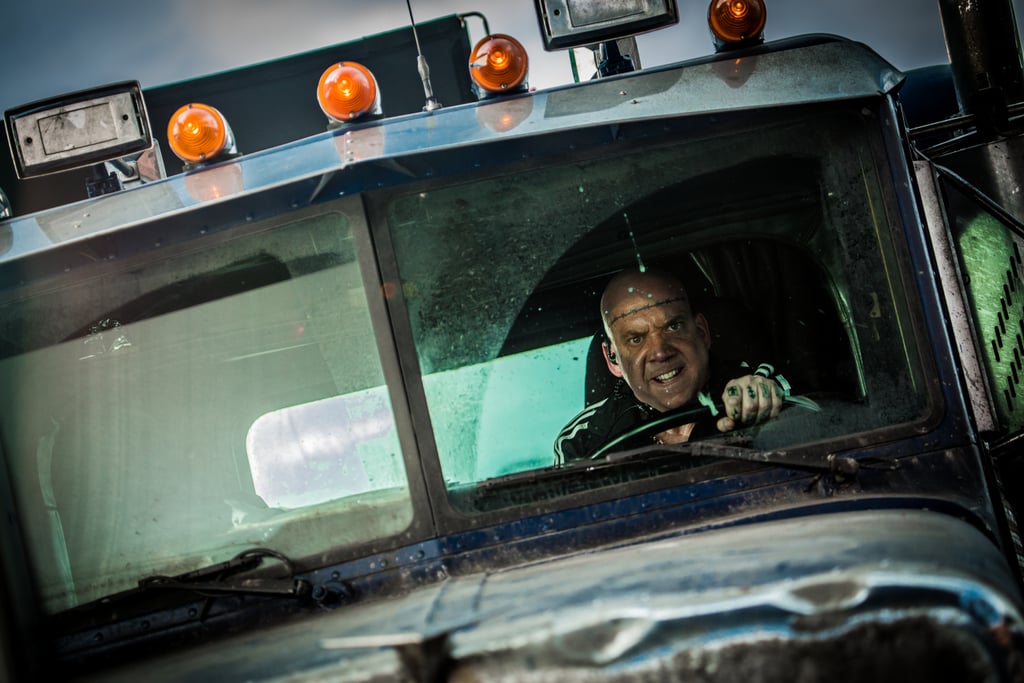 Paul Giamatti in The Amazing Spider-Man 2.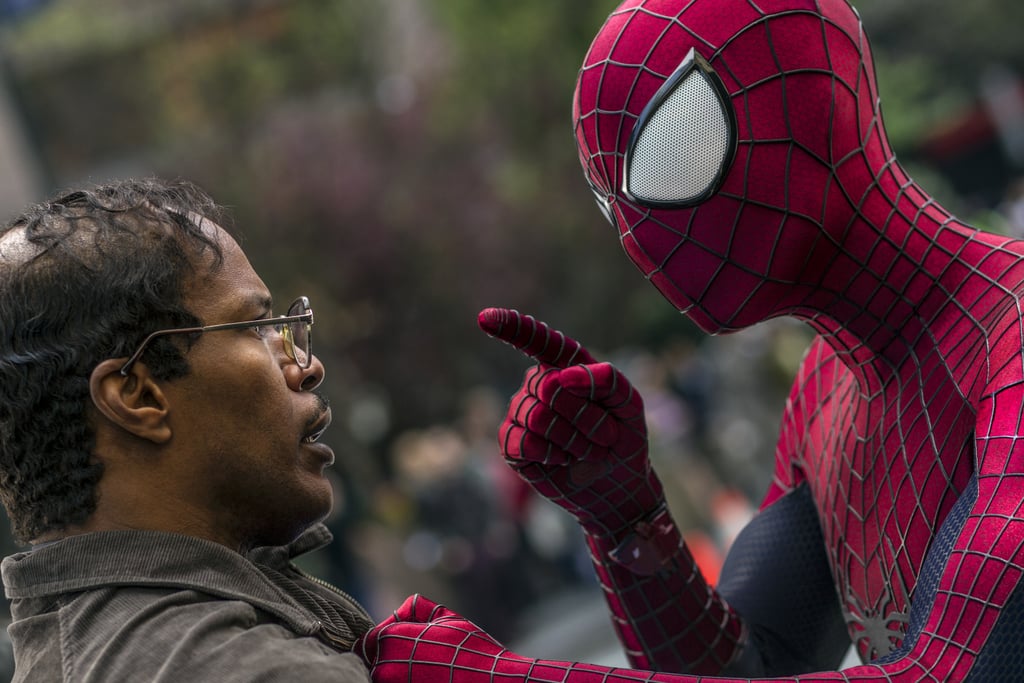 Max Dillon comes face to face with Spidey.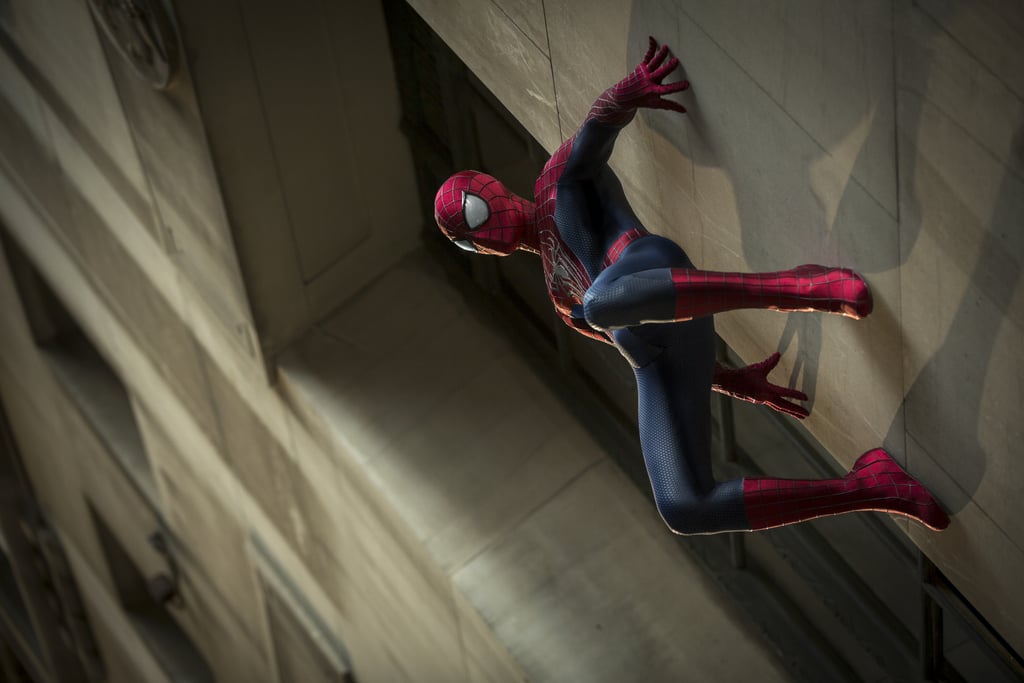 Andrew Garfield as Spider-Man in The Amazing Spider-Man 2.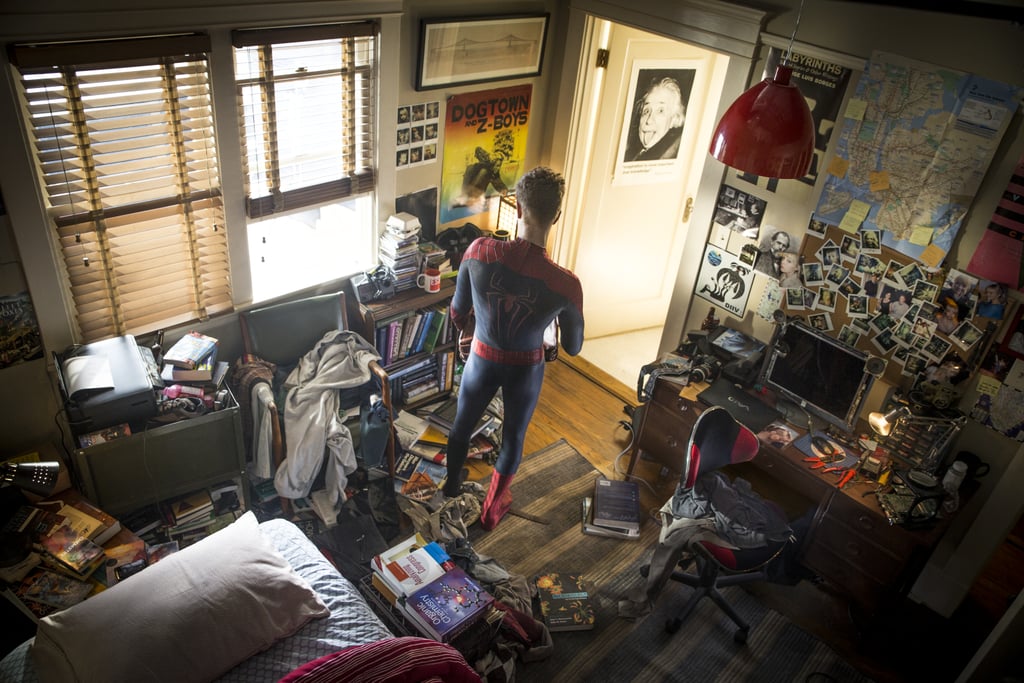 A bird's-eye view of Peter and his room.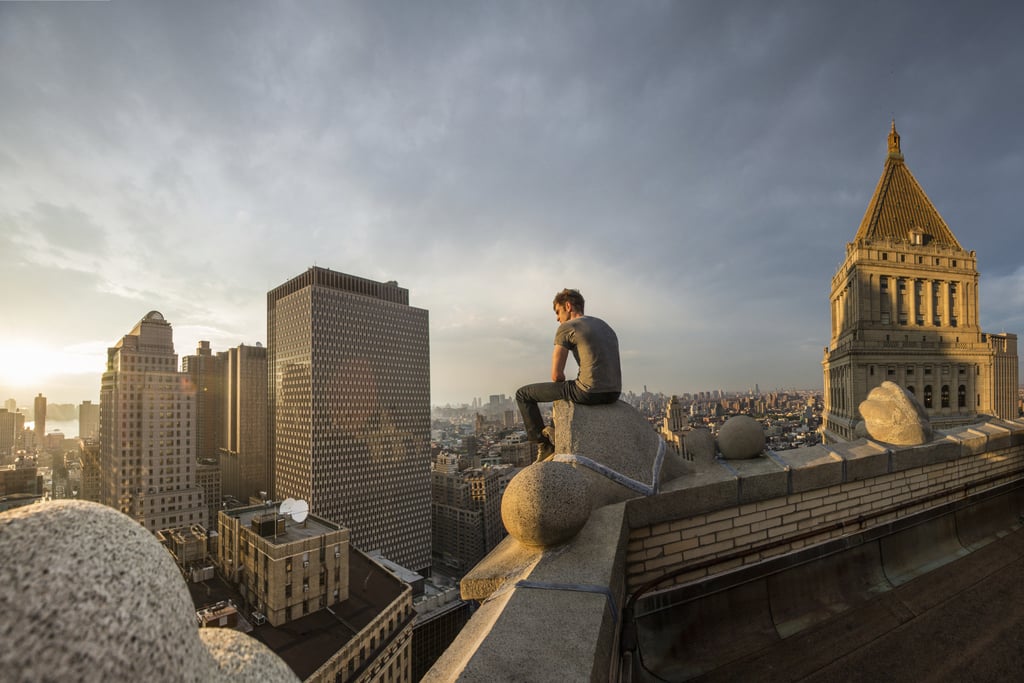 I'd go up there and think too.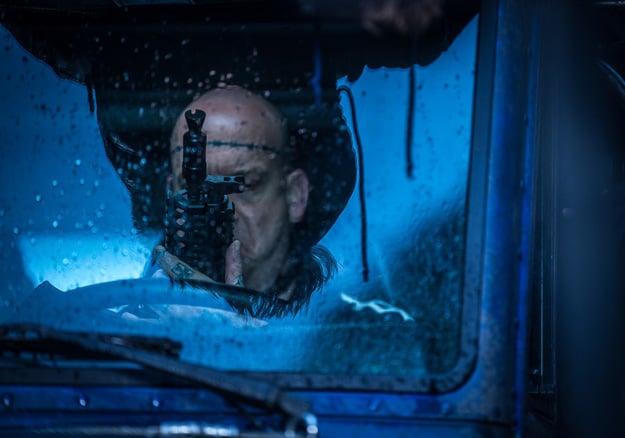 I wouldn't want to mess with the Rhino.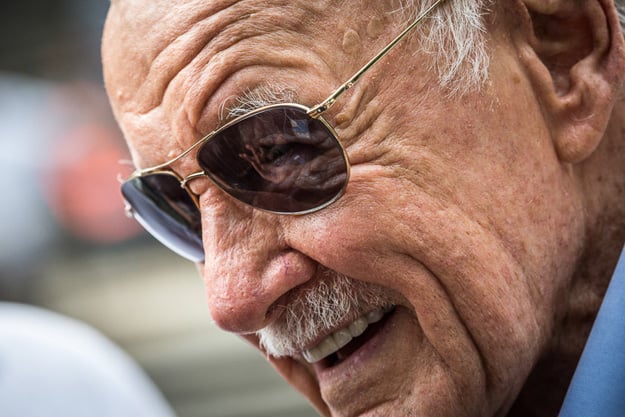 Comic-book legend Stan Lee makes an appearance.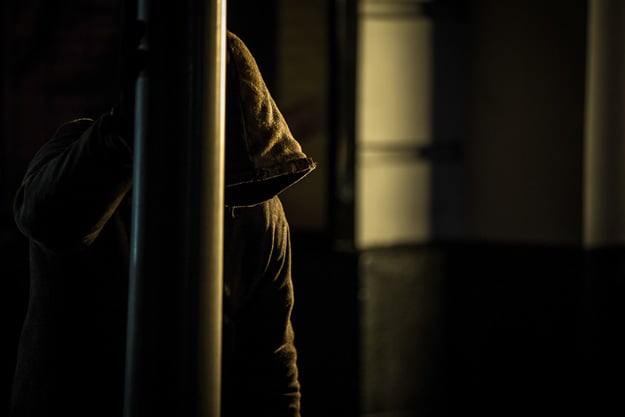 A figure looms in the shadows.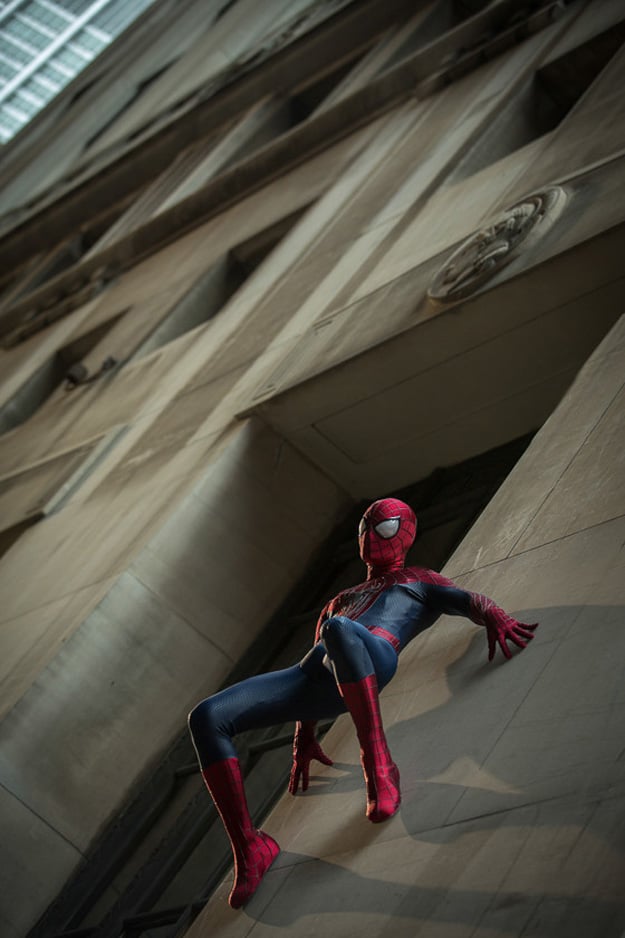 Spider-Man easily scales buildings.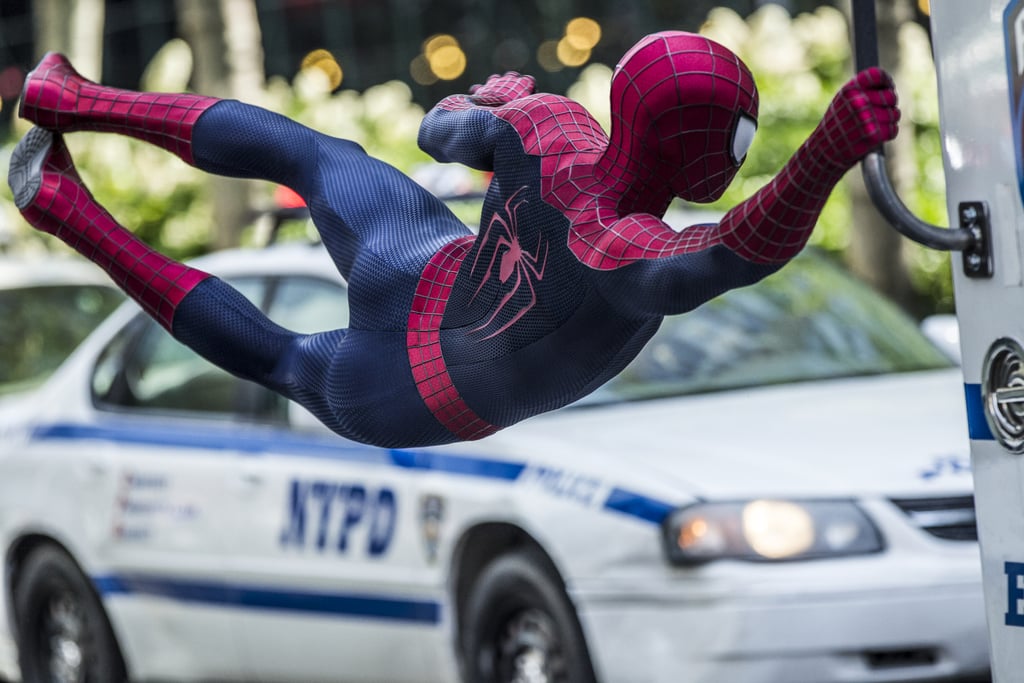 He must do yoga.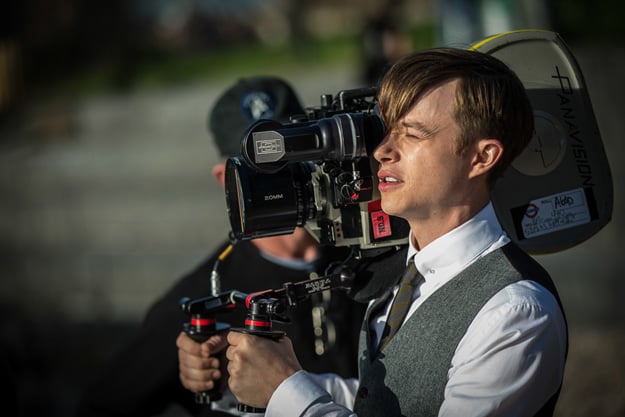 Dane DeHaan gets behind the camera.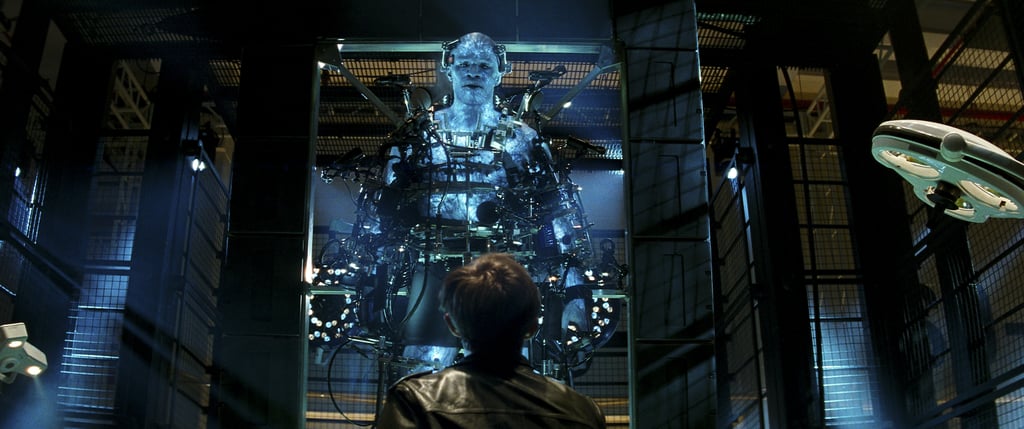 Electro emerges.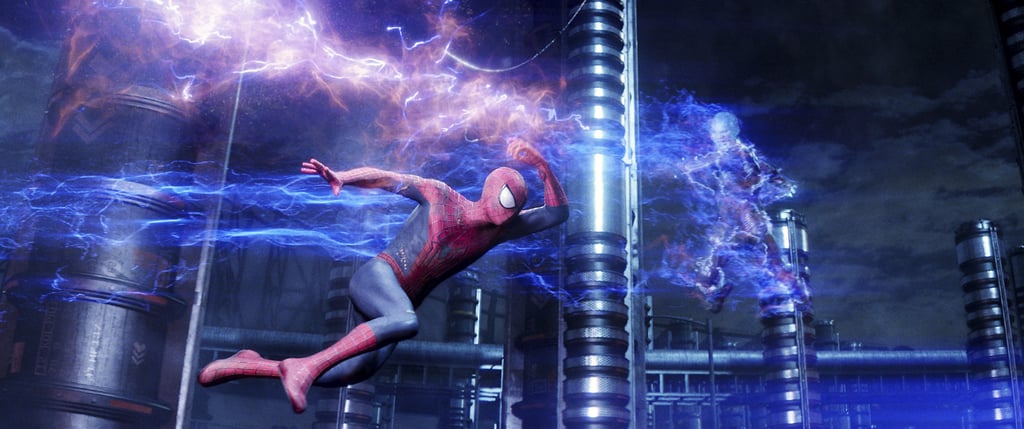 The battle begins!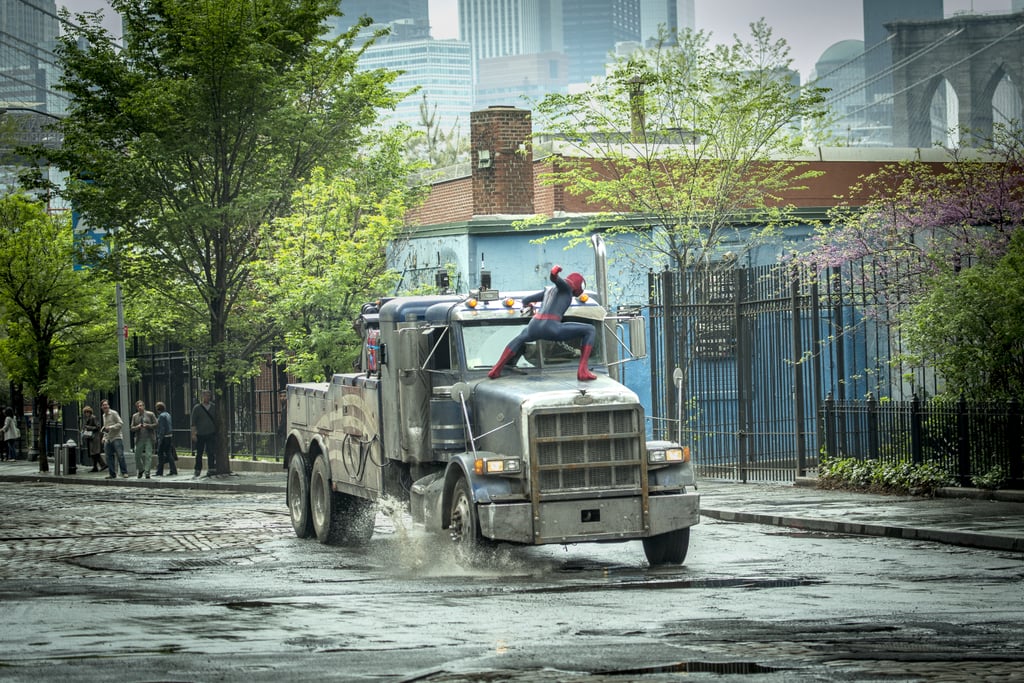 Can't wait for all this action.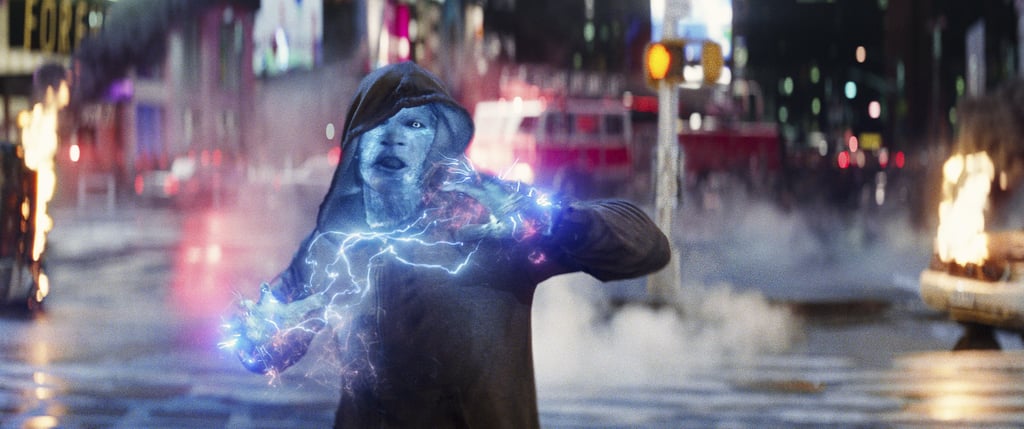 Electro gets electrifying on the street.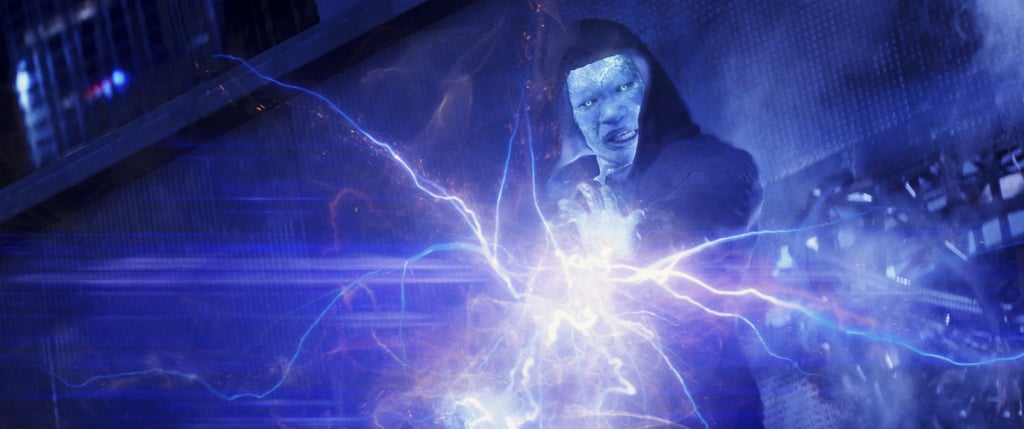 This guy looks like trouble.

Can you believe that's Jamie Foxx [4] under there?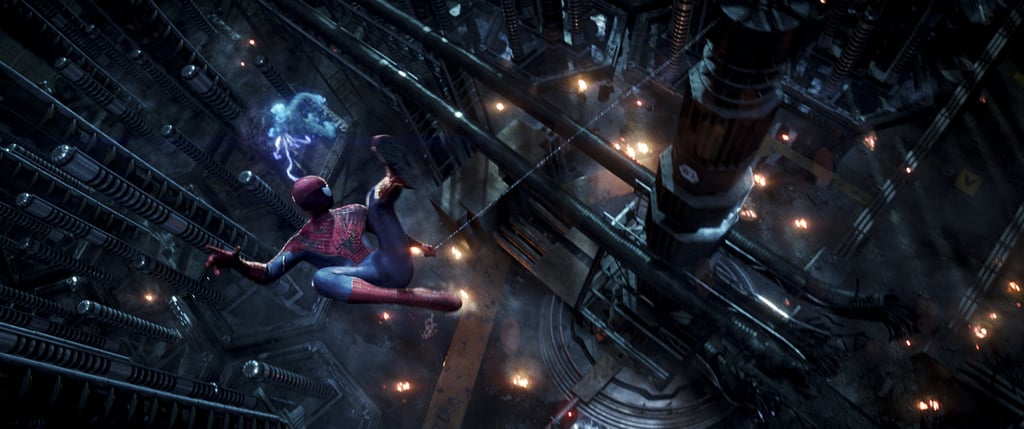 Spider-Man watches over the city.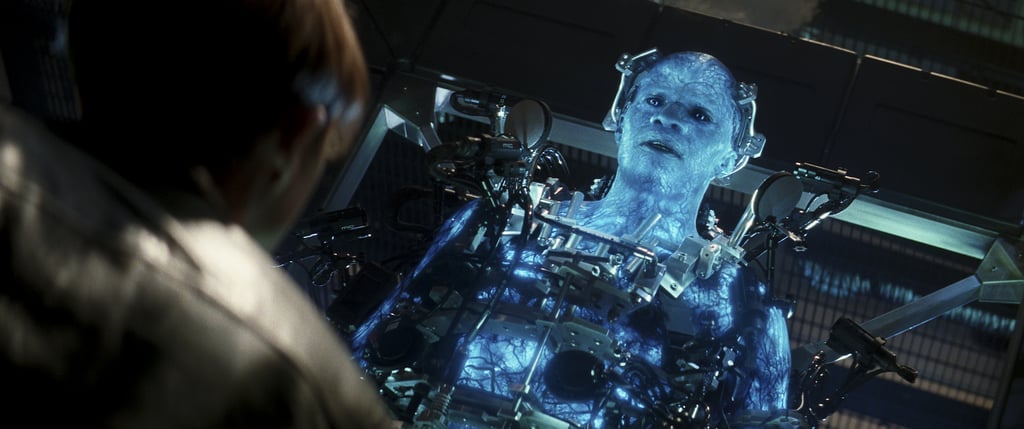 Electro gets fired up.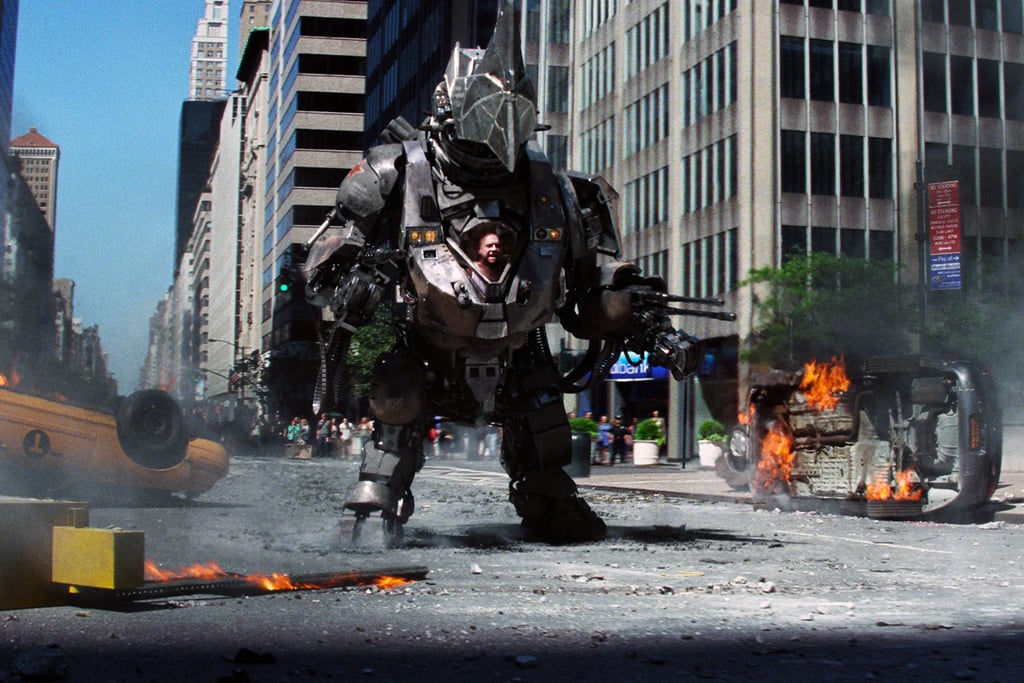 Oy vey.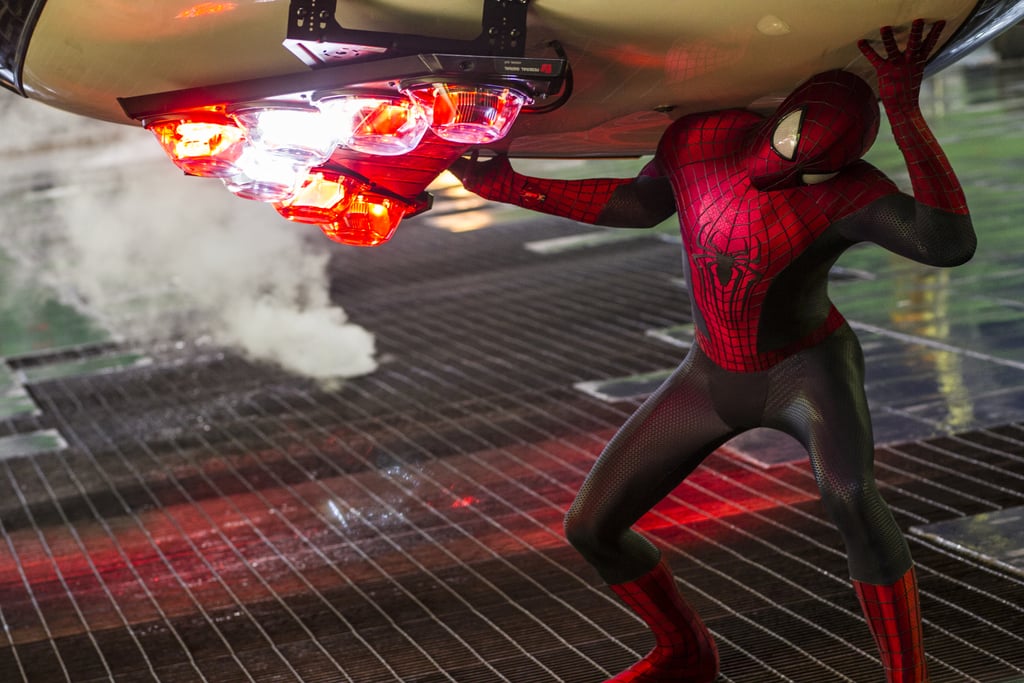 Spidey has some muscles under that suit!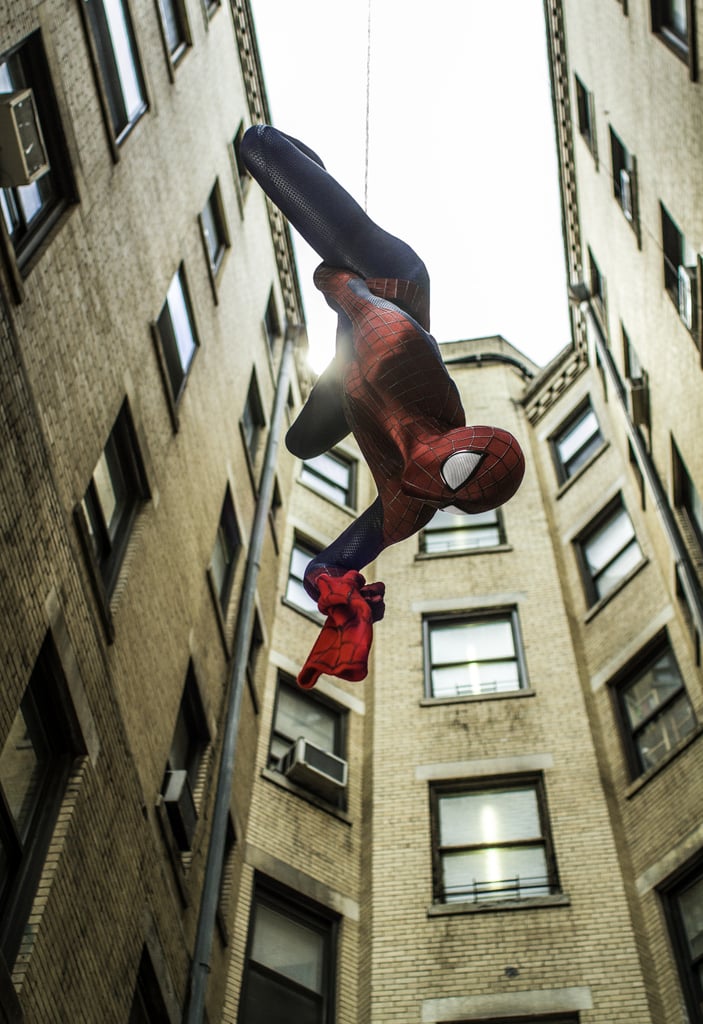 The web-slinging looks as cool as ever.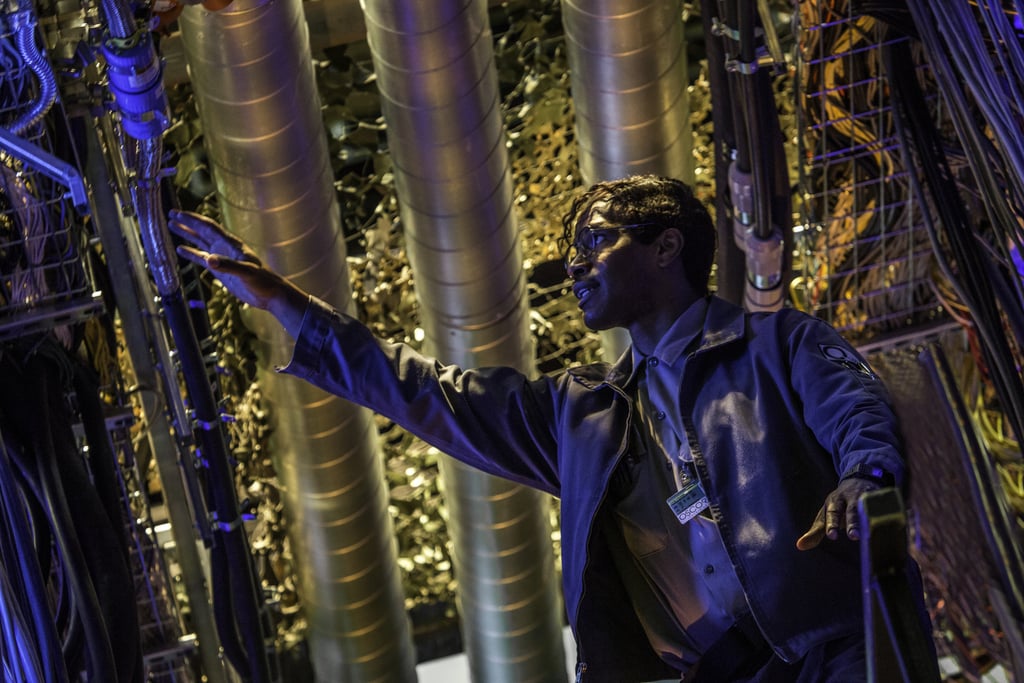 Electro is just getting started.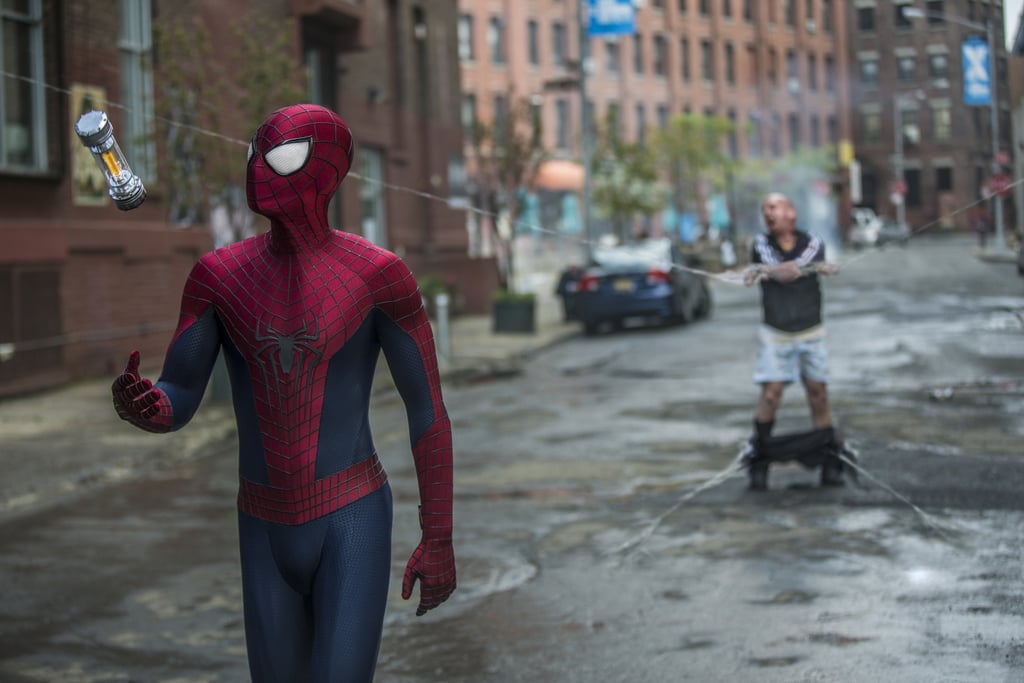 Spider-Man will stop you — and also defeat you.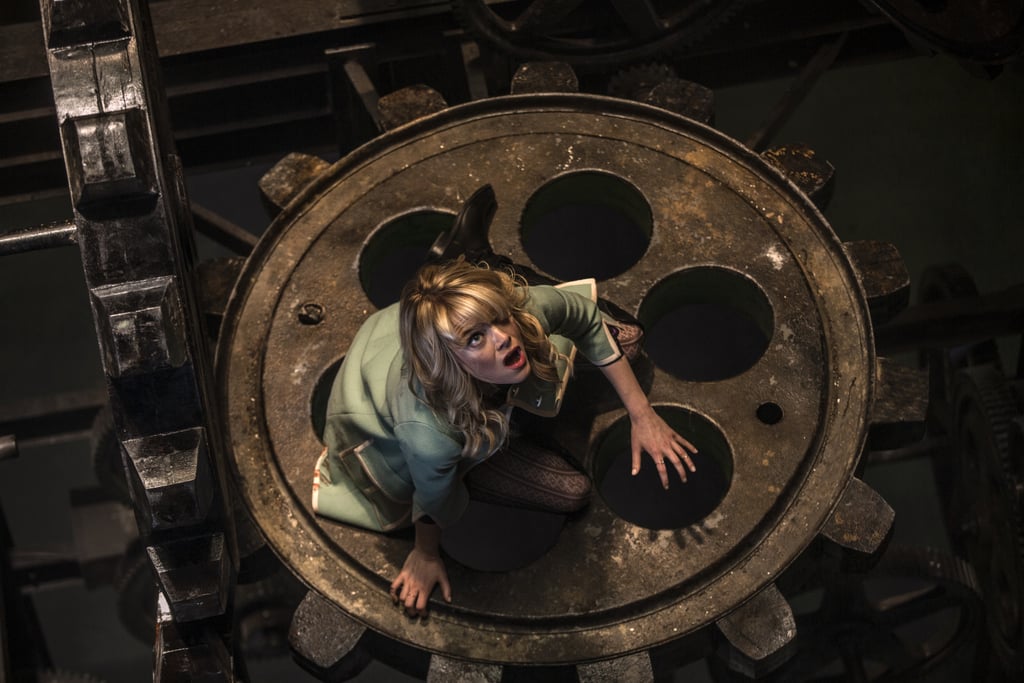 This is not good. I repeat: this is not good.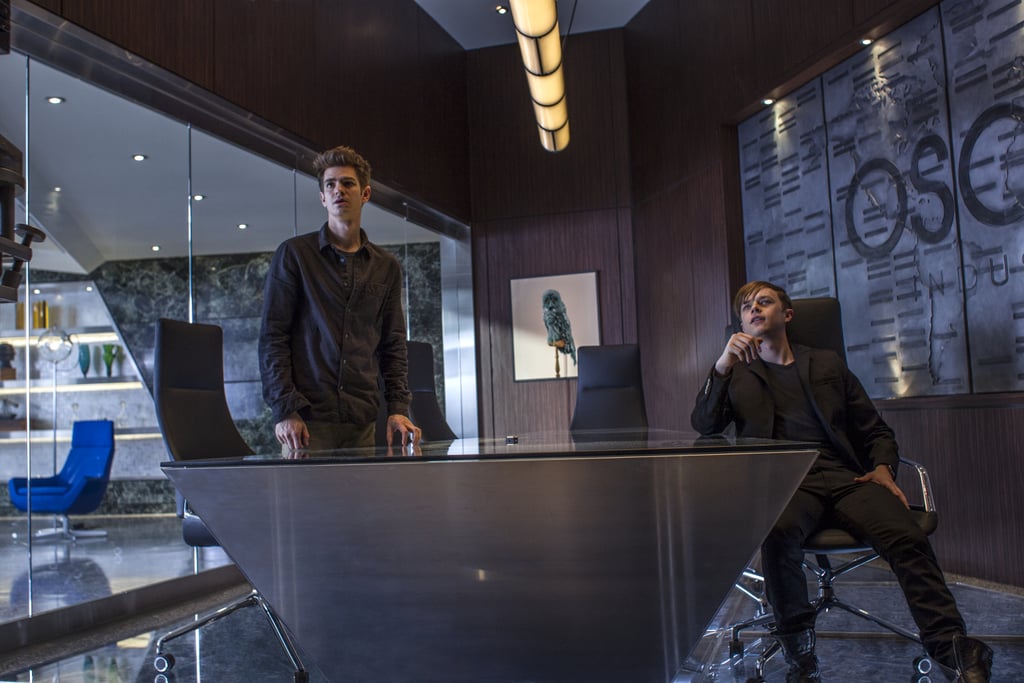 Peter and Harry chat in the Oscorp office.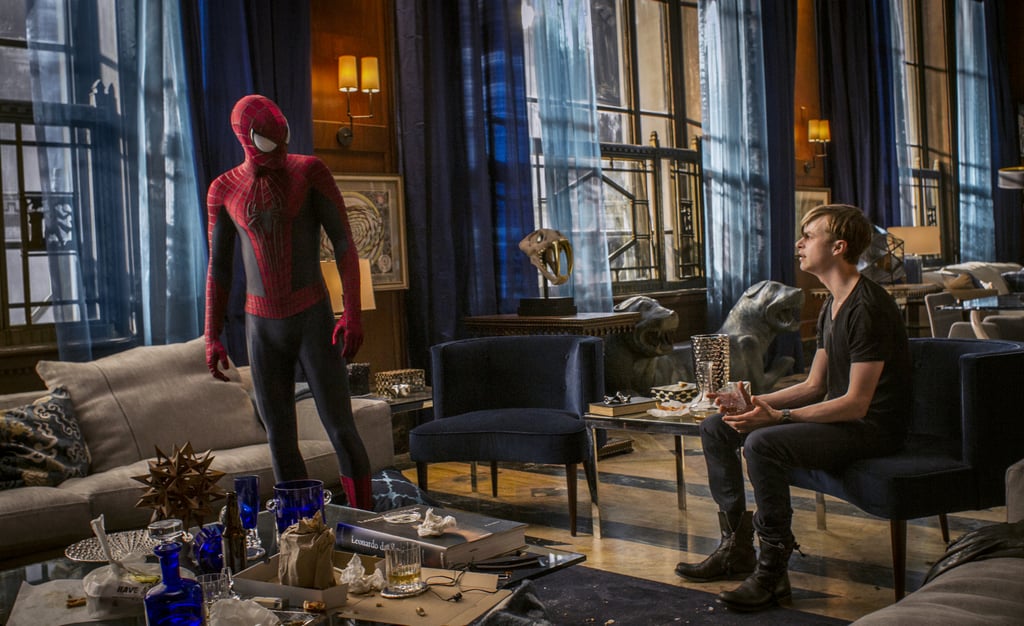 This looks tense.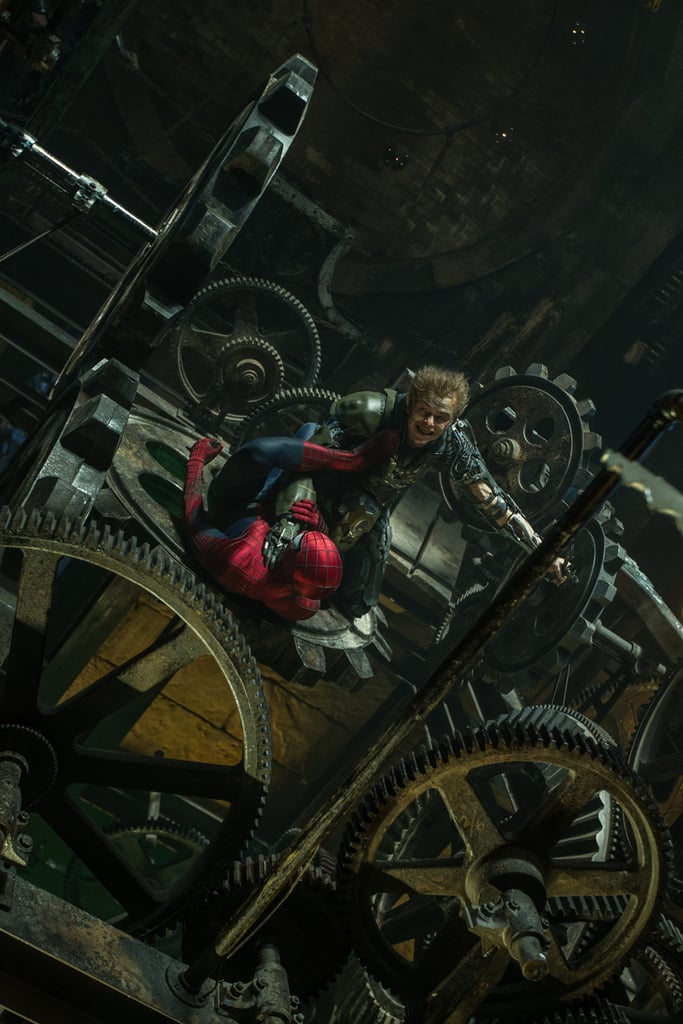 Dane DeHaan makes a gruesome Green Goblin.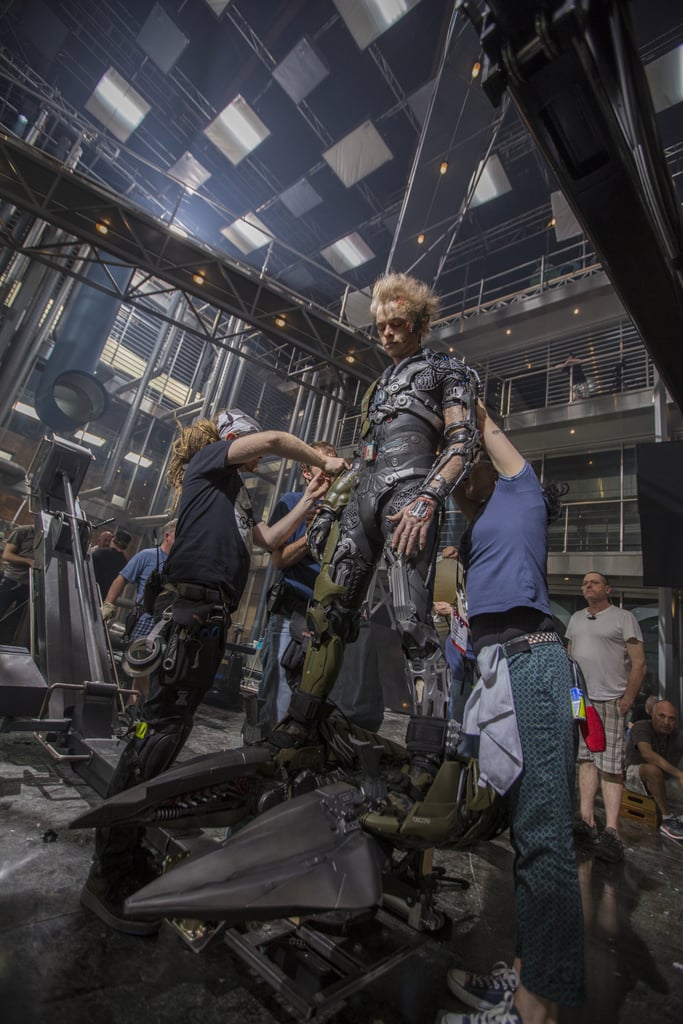 DeHaan gets strapped in.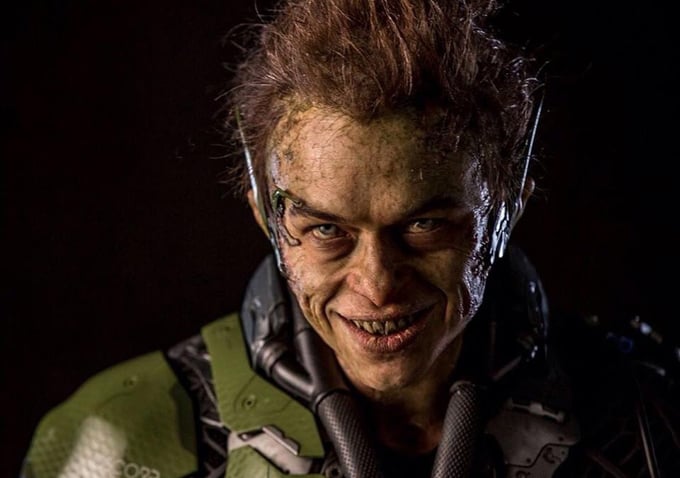 Oh dear, it's hideous.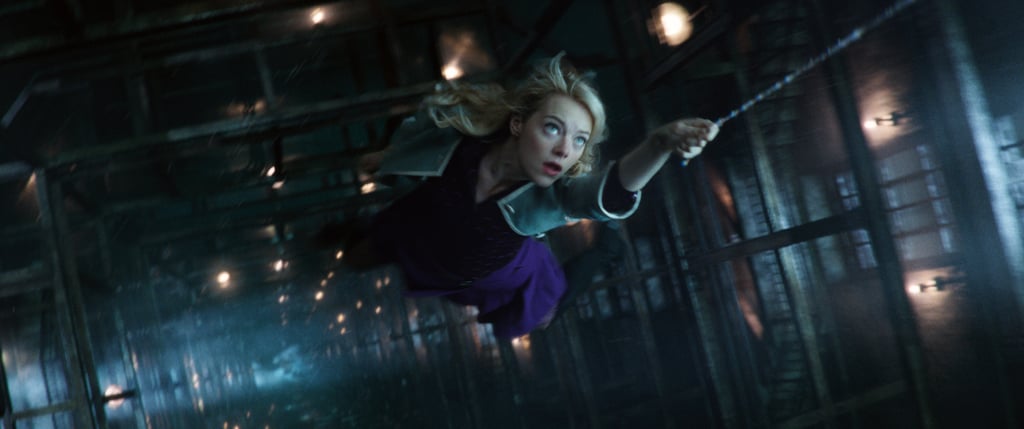 Gwen hangs on tight.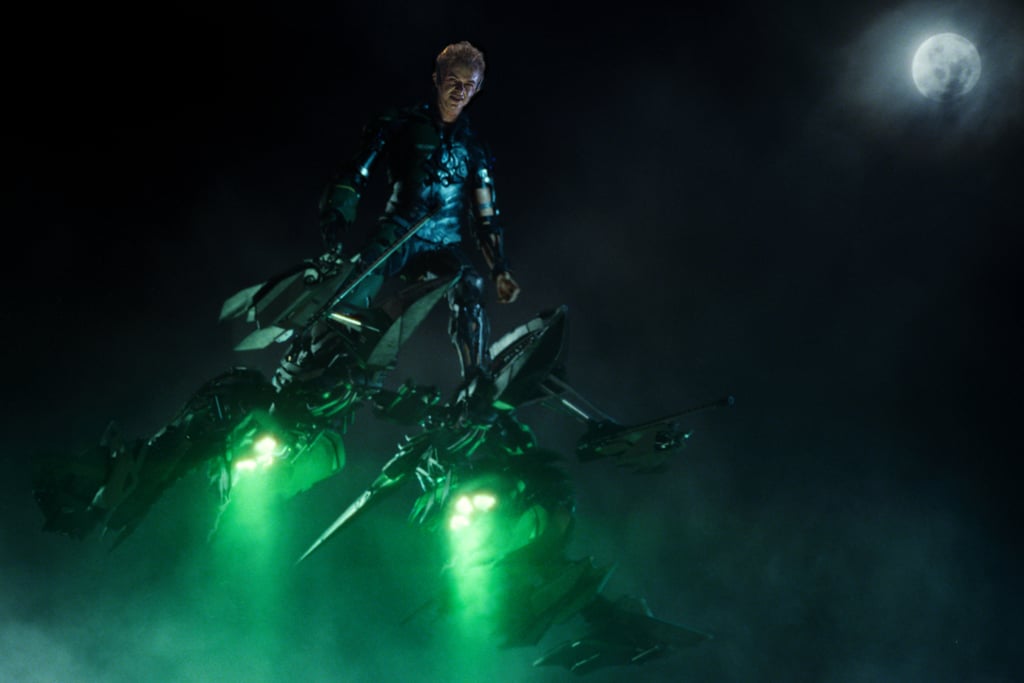 Green Goblin glides through the air.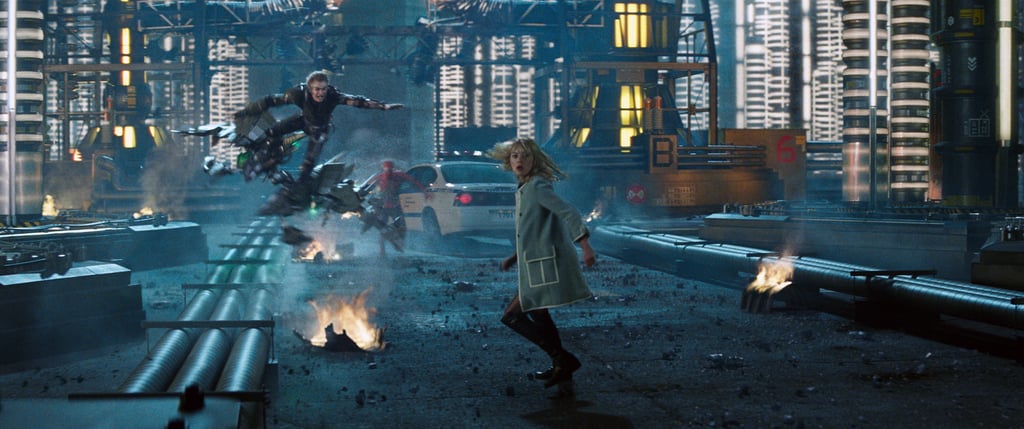 This does not look good.