The Amazing Spider-Man Is the Spider-Man Reboot's Official Title
New Spidey Movie Will Be Called The Amazing Spider-Man: Love It or Leave It?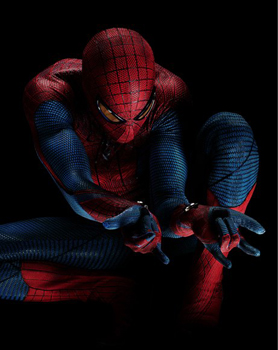 There's no need to call Andrew Garfield's superhero film the Spider-Man reboot anymore — it now has a name: The Amazing Spider-Man! Sony announced the new title and released another still photo of Garfield in full costume, which you can see here (though if you want to see Garfield unmasked, click here, and if you'd like to see him in action, click here).
I like that the title differentiates itself from the Tobey Maguire batch of Spider-Man flicks, and I think it has sort of a classic comic book feel (and I like that we finally have something to call it, period). But what do you think of the name? Is it weighty enough for the superhero?