The Amazing Spider-Man Teaser Trailer
The Amazing Spider-Man Teaser: Andrew Garfield Has a Superhero Secret
The Amazing Spider-Man won't fly into theaters until next July, but that doesn't mean we can't start getting excited about it now. Just two days before the film's big panel at Comic-Con, we get our first taste of the franchise reboot. The teaser definitely shows some similarities to Tobey Maguire's first Spidey movie — we see the geeky (if not adorable) high school version of Peter Parker (Andrew Garfield), and watch as he gets bitten by a super spider and starts to notice a few, um, changes.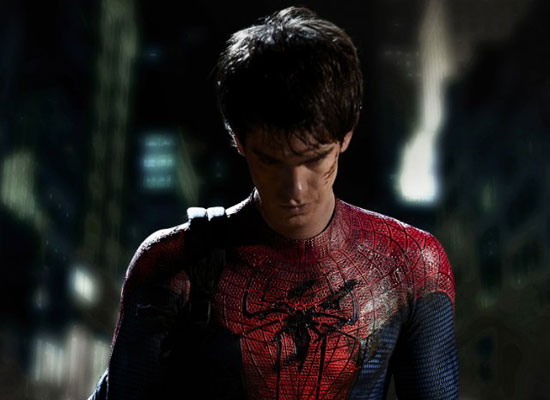 That said, there's still plenty of fresh content in here as far as I'm concerned: besides the obvious switcheroo of Gwen Stacy (Emma Stone) for Mary Jane, The Amazing Spider-Man also has a darker feel to it, and the teaser is very much playing up Peter's relationship with his parents, which was never explored in the first three Spider-Man movies. I'm already loving Garfield's tender vulnerability, and director Marc Webb is driving the point home that we'll get even further inside Peter's head this time around than ever before. My biggest requests for the full-length trailer? More of Gwen and Peter's relationship and a closer look at Rhys Ifans as The Lizard, please.
Check out the teaser and tell me how you feel about it when you read more.