"America's Next Top Model" Meets "CSI"
"America's Next Top Model" Meets "CSI"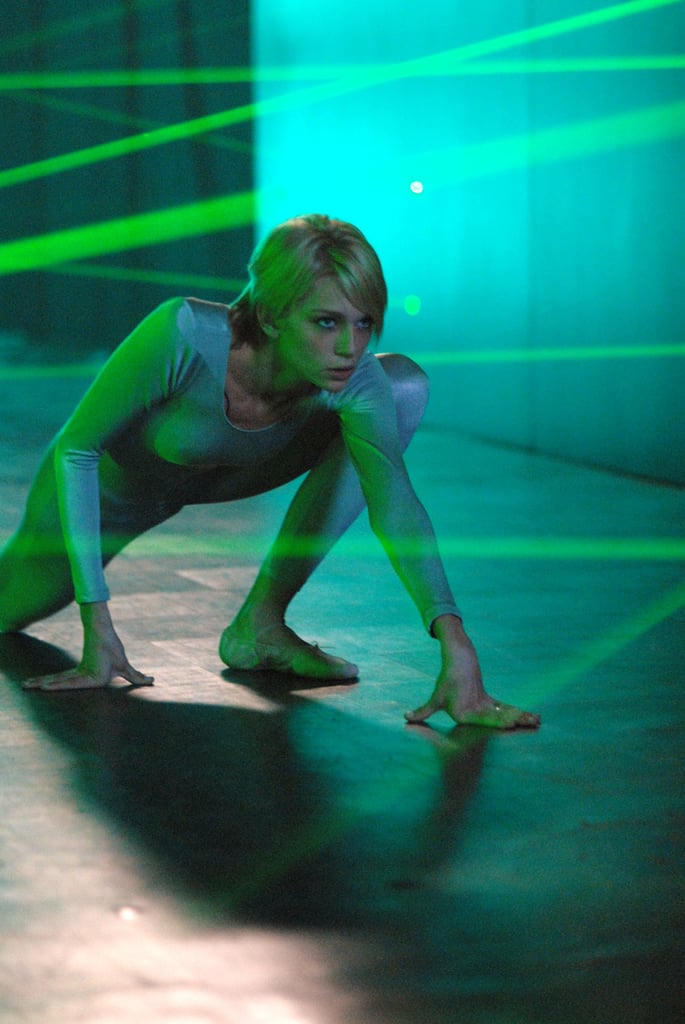 1
"America's Next Top Model" Meets "CSI"
Last night's episode of "America's Next Top Model" focused on that magical combination of "vogueing" and death, which is appropriate, seeing as how this show is starting to bore me stiff.
In the first part of the show, the models learned to pose vogue-style with a club-scene vet named Benny Ninja, who made them creep and crawl around a wondrous maze of laser beams likely to frighten the bodysuit off of anyone not on drugs.
Then, in a connection I couldn't quite figure out, the models posed for a crime-scene-themed photo shoot, where each shot depicted a different type of grizzly death. I, for one, thought this was the best photo shoots of the season so far — very edgy and high-fashion — though I'm sure it's likely to offend a lot of people. For more on the episode, and to see the crime-scene shots,
I'm sure there will be lots of discussion about this photo shoot in the ANTM group, but let's also talk this week's elimination. I really expected Dionne to go instead of Felicia, though Felicia does win the prize for best parting words. The basic message was: If those bitches don't cry when I get eliminated, I'm gonna throw down. "But they did, so it's cool."
After this show and last week's episode, I just can't help but like Jael. Isn't she just wonderfully weird? I mean, she has such a bizarre way of interacting with other humans, I just find her irresistible to watch. Brittany's weave, meanwhile, is looking really rough, and Rene is growing on me. Anyway, on to the photos...
Photos courtesy of The CW