Want to rock an American Horror Story [1] costume for Halloween [2] this year, but you're just not sure which way to go? We feel you. That's why we're presenting all the cool costumes inspired by the creepy series we can think of this year. Then again, if you're dead set (pun intended) on being one of Evan Peters's characters, we can help with that, too. Check out the five options we have already, then check back once we find out who Evan Peters is playing on season six [3]!
Season 1: Tate Langdon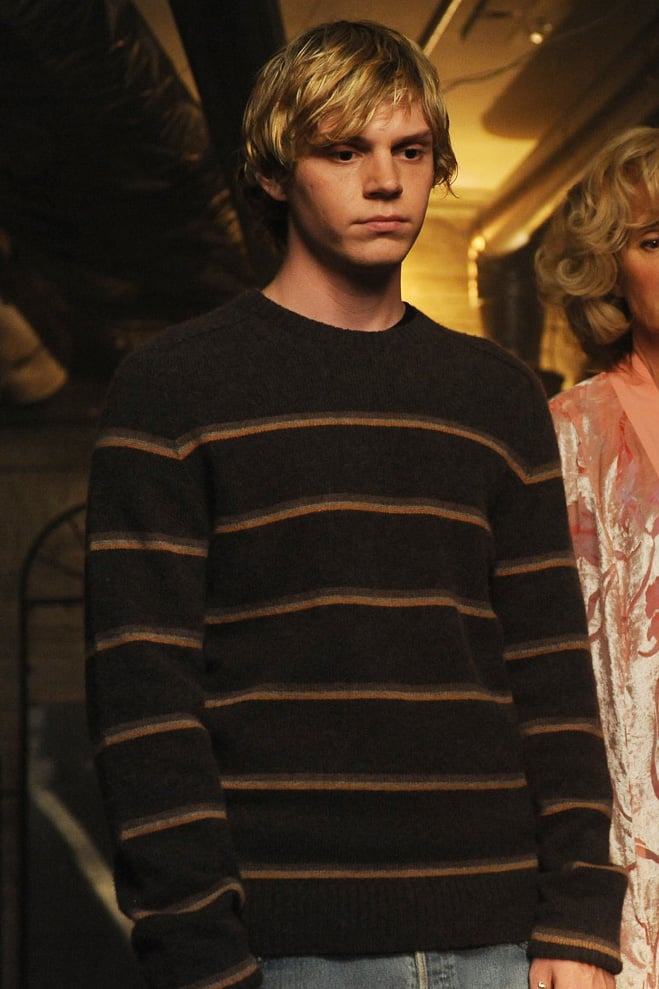 What to wear: Tate is a casual ghost, so no need to go for frills like a white sheet. Just grab some jeans and a striped sweater.
How to act: Like an angsty teen. You're also in love with a girl who doesn't know you're dead, so try to at least keep up this whole "alive" facade. Oh, and you can't leave the house.
Asylum: Kit Walker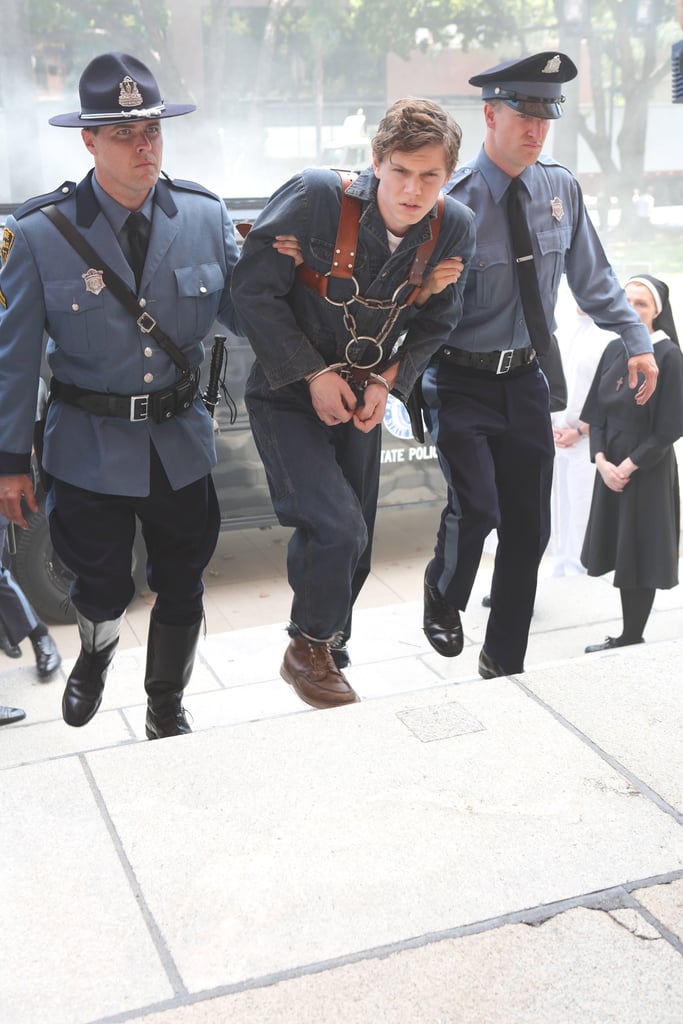 What to wear: Find a blue jumpsuit — old-timey harness and handcuffs optional.
How to act: Like you have no idea what happened to your wife, but you definitely didn't kill her. You're also very suspicious that aliens are real.
Coven: Kyle Spencer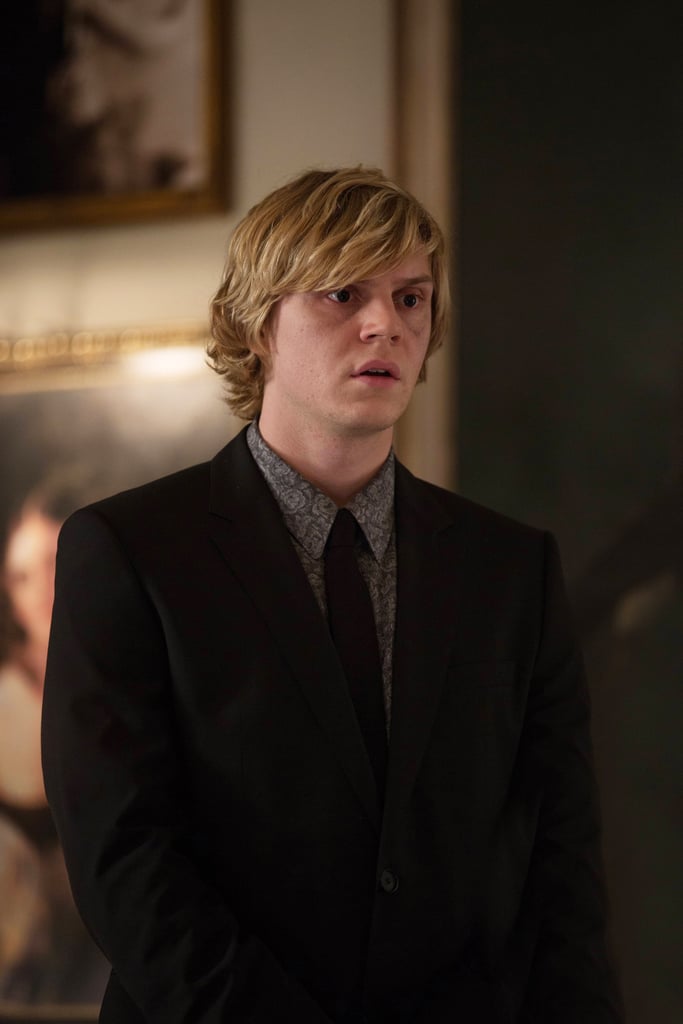 What to wear: You have two options with Kyle: pretty frat boy (complete with collared shirt with your fraternity's letters) or fancy zombie. If you go with the latter, you'll need a jacket and tie.
How to act: If you're predeath Kyle, you're a cool frat boy with a crush on a girl; if you're zombie Kyle, you're essentially lobotomized.
Freak Show: Jimmy Darling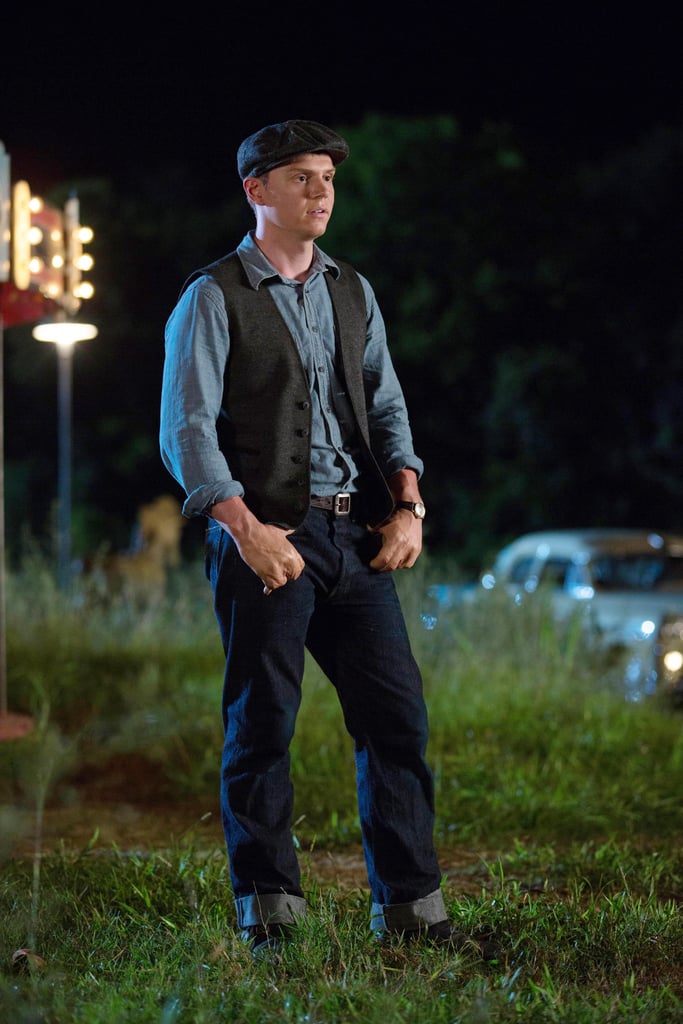 What to wear: Oh, boy. Newsboy cap for sure, a blue shirt, a vest, some dash-wash blue jeans, and lobster hands. I don't know where you would buy those and they seem pretty offensive, so . . . actually maybe rethink your costume?
How to act: You're a nice guy who cares for his (circus) family and longs for true love.
Hotel: Mr. March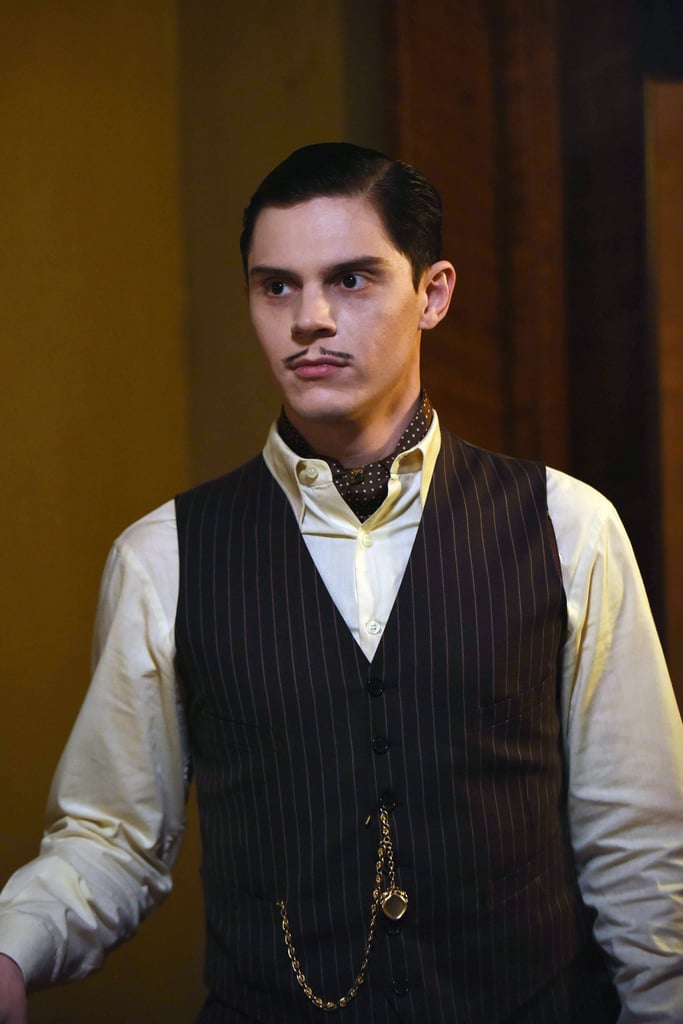 What to wear: The devil is in the details; you'll need a fancy 1920s getup, with a pocket-watch, an ascot, and some very severe facial hair.
How to act: You're proper, but you're also downright insane. Cackle maniacally when people leave the room. Hide instruments of terror around the house. (Just don't use them . . . )
American Horror Story Costumes: Evan Peters