American Idiot Musical to Become a Movie
American Idiot Coming to the Big Screen — Who Should Star in It?
Hollywood never misses an opportunity to take a popular musical to the big screen (it's happening right now with Rock of Ages), so it's no surprise that American Idiot is next on the list. The musical, which is based on and features songs from Green Day, centers on a group of teenagers with a bleak outlook on the world, with themes of war, drugs, and growing pains.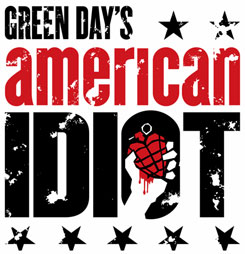 I'm not entirely sure how the musical will translate to film, especially since the show is almost all singing. We'll need a bunch of actors who can sing of course, but perhaps the most coveted role will be that of St. Jimmy, the manifestation of one of the lead characters' addiction to heroin, who basically serves as the voice of temptation. Green Day frontman Billie Joe Armstrong himself had a run in the Broadway musical in this role, while Melissa Etheridge also spent time in the part.
I'm hoping the new adaptation will avoid some of the problems we've seen in films like Mamma Mia and Across the Universe, and I have a lot of faith in screenwriter Dustin Lance Black (who wrote Milk). Before the casting gets going, who would you put in the film?