American Idol Elimination Top 7
American Idol: Was the Right Person Voted Off?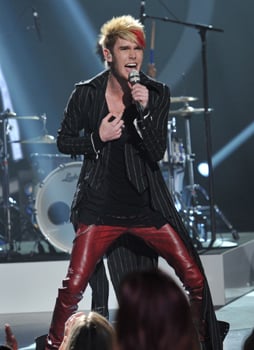 Let's get right to the most important part of this week's elimination show, the homecoming of one of American Idol's finest graduates: Taylor Hicks. Oh right, I guess Kris Allen was there too, and after a couple contestants were sent to the dreaded bottom three stools, LMFAO treated us to a performance of their new single, "Sorry For Party Rocking."
Hollie Cavanagh, Elise Testone, and Colton Dixon were in the bottom three. Hollie and Elise had been there before, but this was Colton's first time . . . which made it especially shocking when he was sent home! The person who was most disappointed? Probably Phillip Phillips, whose teary expression they panned to after it was announced that America had ousted his bro. Personally, I didn't see Colton winning this season, but he got pretty far for a guy who didn't even plan on auditioning in the first place. What do you think, was it too soon to send Colton home?