American Idol New Judges
American Idol: Are You Happy With the New Judges' Panel?
Several months and dozens of rumors after American Idol began its search to replace judges Steven Tyler and Jennifer Lopez, the show finally has a new panel. Keith Urban has officially been announced as the last piece of the panel puzzle, joined by previously announced Mariah Carey and Nicki Minaj. Randy Jackson is also sticking around, making an expanded panel of four judges — plus veteran host Ryan Seacrest, of course.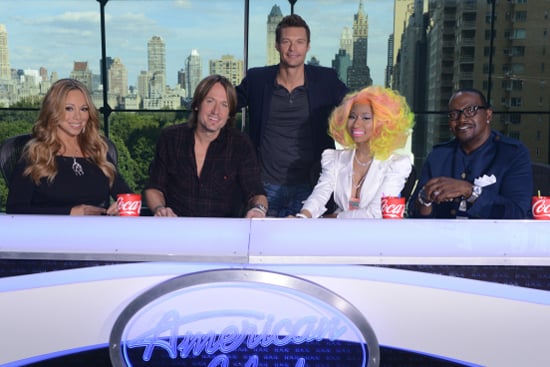 As a longtime fan of American Idol, this panel feels so far from where the show started, and it kind of makes me feel homesick for the days of Paula and Simon. While I respect Carey as an artist, I don't know if she or Minaj will be interesting enough to watch. I actually think Keith Urban might be the biggest asset, given his recent experience on Australia's version of The Voice, but the strange combination of all these very different musicians seems like a tired plea for a more varied audience. We'll find out how they work together come January when the new season premieres, but what do you think?