American Idol Season 10 Premiere Recap and Review
What Did You Think of the American Idol Premiere?
Steven Tyler, you old dirty dog, you! The Aerosmith frontman was really flirting with the female contestants on the premiere of American Idol, and you know what? — I kind of loved it. Tyler is definitely the wild card of this new season; one minute he's jamming out with a contestant, the next he's making cat noises. He's full of expletives and ogling, and dare I say, he's one of the big reasons I'm excited to watch this season.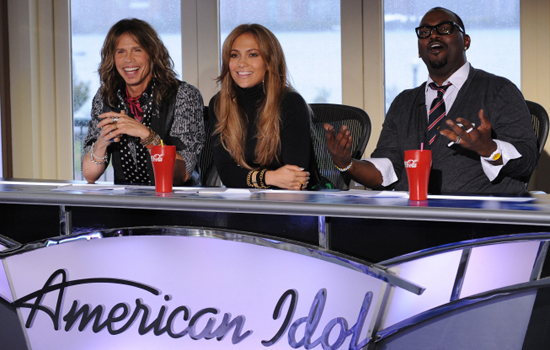 Generally speaking, this week's premiere played out a lot like the Idol of years past. There was the usual batch of kooky characters (did you catch the boy scout?) and some shockingly powerful pipes. But one thing did feel different: the new, friendly vibe. Without Simon, the show is definitely positioning itself in a more positive direction. Judges handed out a handful of golden tickets, feel-good music played in the background — but what about the usual poking fun, you ask? It was fairly minimal. In fact, Jennifer Lopez tried to keep nice even with the truly terrible auditions, leaving Randy Jackson with the task of handing out the harsh criticism (guess we know who the new Simon is). His critiques weren't even terribly mean, but rather, simple and to the point. Well played, dawg.
Perhaps I'll grow tired of the season as we get further in, but for now, consider my interest piqued. What did you think of the premiere?