American Idol Top 10 Elimination
American Idol: Who Deserves to Get Cut This Week?
It was Billy Joel week on American Idol, and the contestants were in a New York state of mind — or at least Erika was, who was sporting a fresh new short 'do. (As Ryan put it, "not since the Sanjaya ponyhawk have we seen such a transformation.") Diddy was the musical mentor with Tommy Hilfiger on wardrobe. Much to Tommy's chagrin, Phillip Phillips wore gray, again, and Diddy was confused about whether HeeJun was a singer or a clown.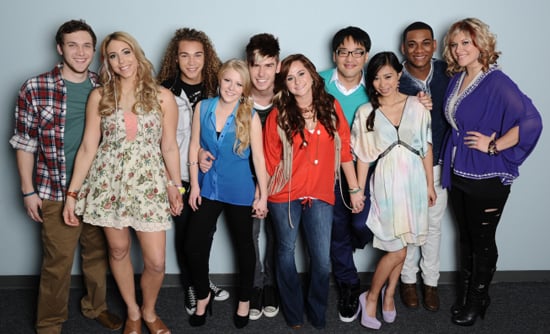 Mentor observations aside, it wasn't the most impressive of performance shows. The judges continued their love affair with Joshua Ledet but the usually outstanding Hollie Cavanaugh was only kind of meh. Admittedly, Jessica Sanchez's rendition of "Everybody Has a Dream" was goose bump inducing and "Piano Man" might be our favorite Colton Dixon song so far. Altogether, this week was a mixed bag, but the question remains: who deserves to be sent packing?
Photo courtesy of Fox