American Idol Top 11 Elimination
American Idol: Who Deserves to Get Cut This Week?
The Top 11 performed on American Idol this week, and despite the contestants' best efforts, the judges were largely unimpressed. The theme "Songs From Your Birth Year," has always been all over the place, and between the judges' harsh criticism and Jermaine Jones's cringe-worthy exit sequence, it wasn't our favorite episode. This isn't to say there weren't some highlights: Phillip Phillips was super wonderful singing "Hard to Handle" just six days after kidney stone surgery, Joshua Ledet had all three judges on their feet halfway through "When a Man Loves a Woman," and Hollie Cavanagh closed out the night with a powerful "The Power of Love."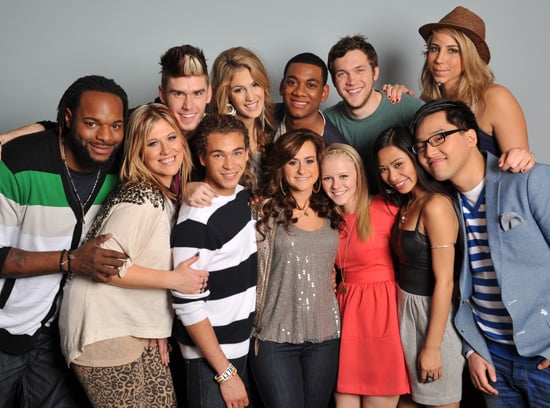 Unfortunately, the joy of great performances is always short-lived on American Idol, as the show gears up for another elimination tonight. Will the producers grant the Top 11 a free pass now that Jermaine is gone? If not, who should be sent packing?