American Idol Top 2
American Idol: Who Deserves to Win Season 11?
It's been a long trek, American Idol watchers. Months after the initial search began, we've finally made it to finals week. If I feel this exhausted, then I can't imagine how finalists Jessica Sanchez and Phillip Phillips feel, especially after the three performances they each had to rock before the last round of voting. As Jennifer Lopez noted tonight, our final two could not be more different. Jessica is a pint-sized ballad singer with a mean vocal range, but Phillip has an insane ability to take songs and turn them into his own wonderful Phillip Phillips brand.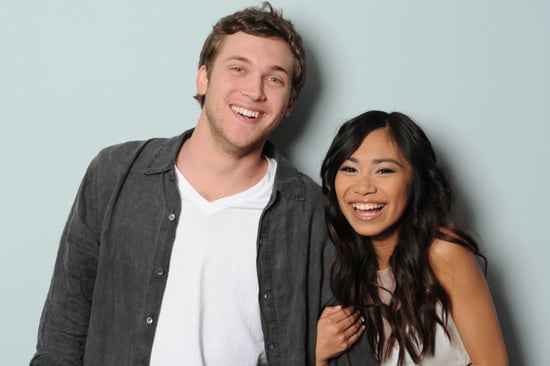 Jessica started out the night with Whitney Houston's "I Have Nothing," winning the judges' endorsement for the first round against Phillip's classic "Stand by Me." They were a little more split after the second round, when Jessica covered Celine Dion's "The Prayer" and Phillip did a little Billy Joel with "Movin' Out." Come the last round, Phillip scored the only standing ovation of the night after his rendition of "Home," and he deserved it. The marching band and soft vocals showed off Phillip's true artistry, and Jessica's unremarkable "Change Nothing" didn't stand a chance.
What about you? Who continually impressed you this season? And who deserves to be crowned tomorrow night?
Photo courtesy of Fox