American Idol Top 6 Eliminated Contestant
American Idol: Was the Right Person Voted Off?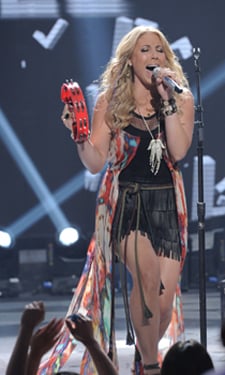 Elise Testone is the latest casualty on season 11 of American Idol. The gritty-voiced classic rock singer had been in the bottom a number of times but had narrowly avoided getting the axe until this week. The judges had consistently praised her for her talent, but implored her to choose songs that would sway an audience to pick up the phone and vote for her. In the end, they were right.
I think Elise had come to the conclusion that she wasn't going to win, and that's exactly why she chose to sing Jimi Hendrix's "Bold as Love," a song that she loved, this week. The fact remains that while Elise has a wonderful, unique voice, so do the other remaining contestants. As Randy would say, the competition is fierce this year, yo. Will you miss Elise, or are you looking forward to the competition without her?