American Idol Top 6 Elimination
American Idol: Who Deserves to Get Cut This Week?
It's top six week on American Idol and with the promise of final five-status looming, things are getting serious — but you wouldn't know that by all the fun the contestants seemed to be having belting out awesome Queen classics! For real, everyone was on top of their game. At this point in the season, everyone has had enough stage time to get comfortable and they've all developed and defined their styles, which means it's going to be even more tragic to see another hopeful let go. But before we get to that, let's go over the performances.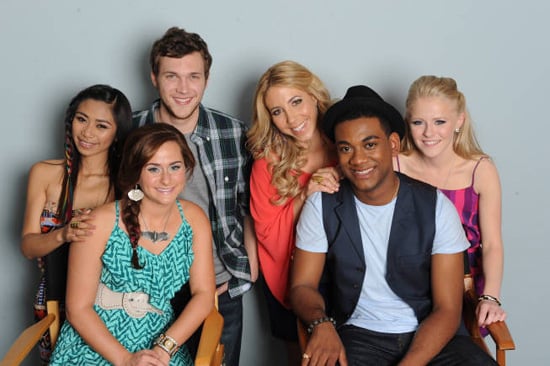 The finalists opened the show with "We Are The Champions," and while it may be true, I can't help but feel like it must have rubbed salt in the wounds of the most recent cast-offs. Jessica Sanchez followed up with "Bohemian Rhapsody," Skylar Laine continued to impress with "The Show Must Go On," and Joshua Ledet was better than ever on "Crazy Little Thing Called Love." Elise was great at "I Want It All," but I felt like so many weeks in the bottom has knocked the sparkle out of her eyes. Phillip Phillips loves his "Fat Bottomed Girls" and Hollie Cavanagh took on "Save Me." And that was just the first half of the show. What did you think of all their performances, and more importantly, who do you think is headed home?