American Idol Top 7 Elimination
American Idol: Who Deserves to Get Cut This Week?
Let's take a moment to appreciate the fact that Jason Segel made a cameo on this week's American Idol. And who knew he was an Elise Testone fan? That is to say, who knew Jason and I had so much in common? OK, back to the show. In addition to getting some quality Tommy Hilfiger time, it was hometown appreciation week and Akon was the guest mentor.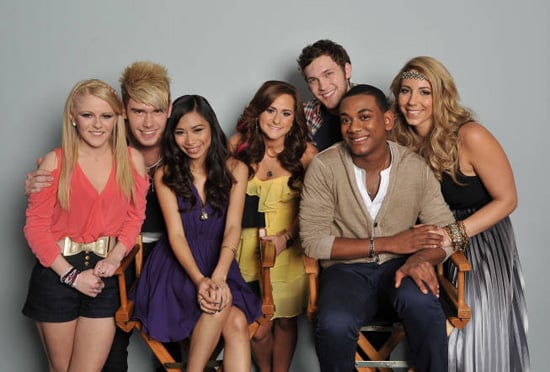 The theme was songs from 2010, which seems like a wide range but serves to give us a good feeling of what type of musical direction the contestants are aiming to take post-show. No big surprises; Skylar did Kellie Pickler, Phillip Phillips had a little Maroon 5 action, and Joshua Ledet tackled Bruno Mars. His performance was actually the one I was most curious about, given his old-school stylings, and I think he nailed it. So whose performance was not up to snuff this week? The competition is getting fierce, so let us know who you think isn't worthy of the Top 6.