American Idol Top 8 Elimination
American Idol: Who Deserves to Get Cut This Week?
Gwen Stefani guest mentored on this week's episode of American Idol, and with contestants dropping like flies and the title edging ever closer, each performance is more important than ever. Stefani was on hand for '80s week, which is a time to be joyous, to sing oldies-but-goodies, and to break out your circus formal wear. Well, that last one may only apply to Randy.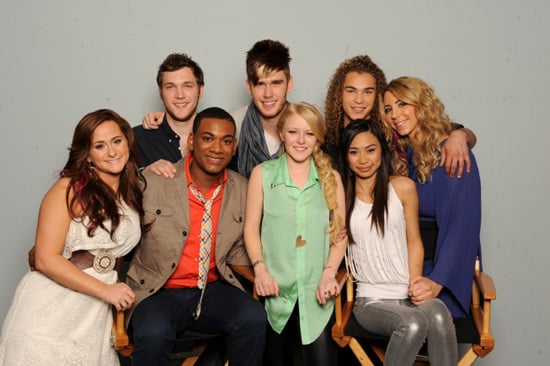 This was a pretty great week for the contestants but of course, some shone brighter than others. Joshua Ledet got a standing O for his powerhouse rendition of "If You Don't Know Me by Now" and Skylar took a break from her signature stomping to give a really classy performance of "Wind Beneath My Wings." Meanwhile, Hollie Cavanagh didn't quite rock "What a Feeling," but she did rock some awesome rhinestone hair clips. In addition to their solos, the contestants also pulled double duty with duets. Colton and Skylar made a cute pair, Hollie and DeAndre got "so excited" and Jessica and Joshua proved they would be the best wedding singers ever. I was actually partial to the combo of Elise and Phillip, as they have two of my favorite voices in the competition. Did you watch? Whose turn on the Idol stage is up?