American Idol Top 9 Elimination
American Idol: Who Deserves to Get Cut This Week?
Nothing brings the spunk out of American Idol contestants like personal idols week. Stevie Nicks stopped by for a little mentoring, and even though no one chose her as their idol (awkward), Elise did get to do a little in-studio duet with Ms. Nicks herself. We'll forgive Elise for forgetting the lyrics a little bit (more awkward) because her Led Zeppelin cover was really impressive.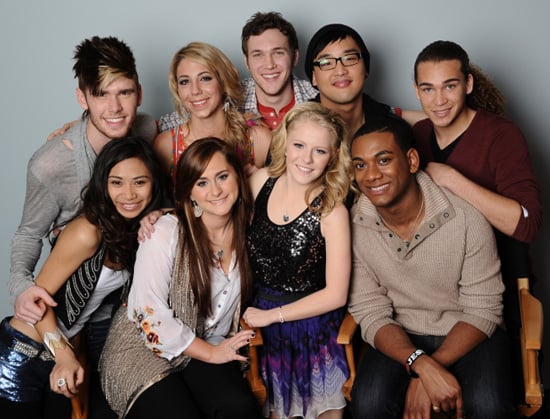 Despite his underwhelming rendition of "Everything," (the fact that Lifehouse is anyone's idol is beyond me), Colton Dixon is still in my top three, and let's face it, he's not going home. Skylar's jumpy schtick was great in the first few rounds, but it's getting a little old now. HeeJun was better than last week, but that's probably because of all the flack he got for his silliness. Still, good for him for rising to the occasion finally. After all the tears, trios, failed falsettos, and bizarre nature backdrops this week, I know who I'd send packing, do you?