The American, Twelve, and Resident Evil: Afterlife Now Available on DVD
What to Rent: New DVDs This Week
Whether you're snowed in or sitting in the sun, the slow week between holidays is the perfect time to snuggle up with a movie. Here are the latest offerings.
The American
George Clooney takes a break from the chatty and charming characters he's usually known for to play a reticent assassin who travels to Italy to complete one last assignment before he retires. He meets a few women along the way, though quickly realizes that someone is hot on his trail and he may not be able to trust anyone. I found the film to be a bit slow, but it boasts gorgeous scenery and may be up your alley if you're a fan of art house films. DVD extras include deleted scenes, commentary from director Anton Corbijn, and a featurette.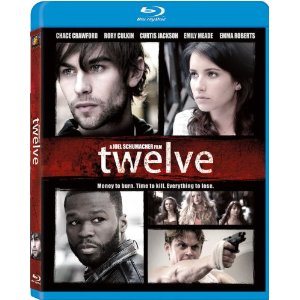 Twelve
Gossip Girl's Chace Crawford stars as conflicted drug dealer White Mike in this indie drama (based on the novel of the same name) about wealthy out-of-control teenagers living in Manhattan. As his fellow classmates become addicted to a new drug (brought to them by a fellow dealer played by 50 Cent), Mike contemplates giving up his gig and pursuing a relationship with an old family friend and good girl (Emma Roberts). The film has plenty of sex, corruption, and rebellion, but overall it doesn't pack as much punch (or grit) as it intends to.
One more new DVD when you read more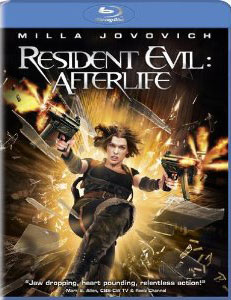 Resident Evil: Afterlife
Milla Jovovich is back for the fourth installment of the movie series based on the Resident Evil video games. This time around, Alice is looking for survivors after the outbreak of a virus in Los Angeles. The action sci-fi flick scored big at the box office despite so-so reviews. Bonus features include outtakes, deleted scenes, filmmaker commentary, and tons of featurettes.