Amy Winehouse Cover of Lesley Gore's "It's My Party"
Listen to Amy Winehouse Cover "It's My Party"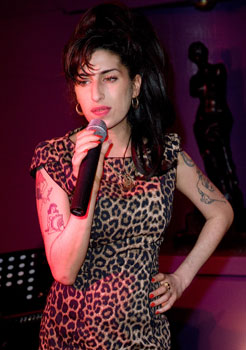 It's been four years since we've heard any new music from troubled-yet-talented singer Amy Winehouse, but today brings a brand new track from the crooner. She teams up again with her friend and producer Mark Ronson to give Lesley Gore's "It's My Party" a modern makeover. The track stays pretty true to the original, but there's no denying Winehouse's signature voice. In fact, her bluesy sound kind of fits perfectly with the '60s hit. Winehouse has a new album due out in 2011, and now that she's been keeping herself out of the tabloids, will she take the world by storm once again? Give the track a listen for yourself after the jump.