Angelina Jolie to Play Maleficent in Tim Burton Movie? 2010-03-29 09:30:49
Angelina Jolie as Maleficent — Yay or Nay?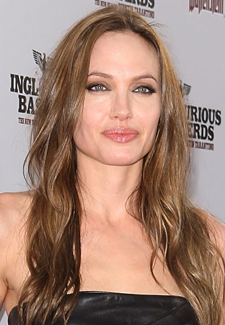 A while back, I shared Hollywood buzz that had me pretty excited — a movie on Sleeping Beauty's villain Maleficent. At the time, Tim Burton's name was being floated around as a possible director, and he's still in consideration apparently (no doubt due to those Alice in Wonderland box office numbers). His possible involvement is enough to keep me intrigued, but now comes word that Angelina Jolie has shown interest in the project as none other than Maleficent herself!
Personally, after hearing this news, I can't imagine anyone else in the role. I'm sure the story will have a darker streak, which is probably appealing to Jolie; plus, it will hopefully be something she can take the older members of her big brood to go see. Even so, other than perhaps Kung Fu Panda, "family films" aren't typical Jolie territory. So, what are your feelings on these rumors?