Anne Hathaway to Play Catwoman in The Dark Knight Rises
It's Official: Anne Hathaway Will Play Catwoman in The Dark Knight Rises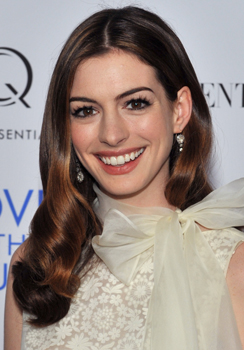 Well this is certainly a long way from The Dark Knight Rises as Catwoman. Hathaway beat out a slew of other A-list actresses for the role, though most of you thought she'd be better suited as Bruce Wayne's love interest (that part is still currently up for grabs).
I have mixed feelings about this news; there's no denying that Hathaway is a good actress, but I wasn't wowed by her last cartoon-ish character role as The White Queen in Alice in Wonderland. Then again, it will definitely be interesting to see Hathaway show off a bad girl side for a change.
As an added bonus to this news, Nolan has also revealed that Tom Hardy will play Bane, an escaped prisoner who's all jacked up on wonder drugs. So how do you feel about these latest developments?