Argo Trailer With Ben Affleck
Argo Trailer: Ben Affleck Is a CIA Operative Turned Fake Film Director
Ben Affleck directs and stars in Argo, his first film since 2010's critically acclaimed The Town. The political flick is based on the hostage crisis that occurred in Iran in 1979, and stars Affleck as CIA "exfiltrationist" Tony Mendez. The movie follows him as he heads up a covert mission to rescue six escaped hostages hiding in the basement of the Canadian ambassador.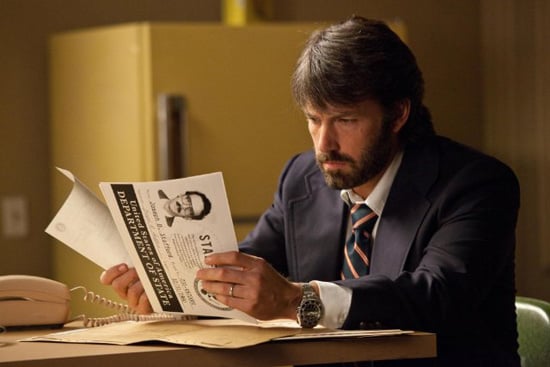 Ben Affleck is a skilled director, and I'm looking forward to seeing what he does with this real-life espionage story. The trailer itself was not what I expected; it's downright serious, then gets much lighter. But with a supporting cast of John Goodman, Alan Arkin, and Bryan Cranston, I'm anticipating a pretty solid movie. Argo comes out Oct. 12, and you can watch the trailer after the jump.
Photo courtesy of Warner Bros.