Ashley Hebert Is The Bachelorette in Next Season
Meet the New Bachelorette: Ashley Hebert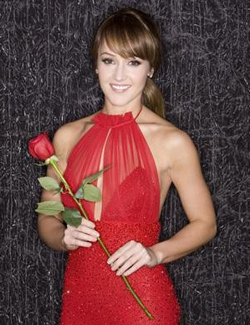 The Bachelor has wrapped up another season, with Brad Womack choosing Emily (who was also your pick!). Even though we don't know yet if we can look forward to a wedding for them, there is another follow-up we can put on the calendar: The Bachelorette! On Monday, May 23, we'll once again meet up with the latest lady to hand out roses: Ashley Hebert. Here's what you need to know about the newest Bachelorette.
She was the second runner-up on the current season of The Bachelor behind Emily and Chantal, but Womack rejected her because he felt like they didn't have enough chemistry.
She's 26 and lives in Philadelphia, PA.
If you watched some of this season, but Ashley doesn't look that familiar to you, it may be because she just received a makeover on the reunion show. Here's her before look.
Ashley made it clear that her dentistry career was important to her, but she's taking a break from school to be on the series.
What do you think of the choice of Ashley as the new Bachelorette? Did you want to see someone else from Brad's season or someone completely new?
Photo copyright 2011 ABC, Inc.