Audience Reviews For Green Lantern
Film Forum: Is Green Lantern a Good Ride?
Green Lantern took the top spot at the box office this weekend, but poor critical reviews may have held the film back from earning even more money. Some praised Reynolds in his superhero role while others say he's just not well-suited to the genre. Now that we've had our say, it's your turn to give your two cents about the film: do you recommend Reynolds's space epic to other movie-goers, or should they choose something else?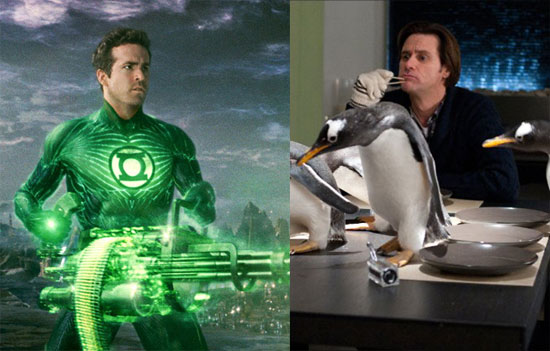 Even if you weren't seeing green, we'd love to hear about any film you caught this weekend. Did you flock to Mr. Popper's Penguins or see indie The Art of Getting By? Give us your reviews in the comments!