Avatar's Box Office Streak History Time Line
2010 Biggest Headline: Avatar's Endless Box Office Streak
When James Cameron unleashed his 3D epic Avatar, he went big in every way possible. The film's visual effects impressed critics and audiences, and it paid off at the box office. With excitement for the movie already in place, the film opened in Dec. 18 of 2009 and began a number one streak on top that lasted for seven weeks.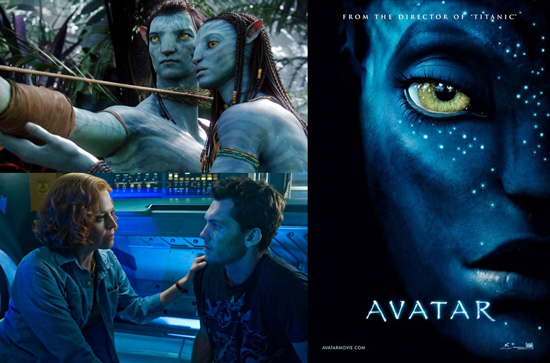 Its first weekend victory raked in $73 million, followed by a second weekend that broke box office records at the time. In week three, the totals pushed it over the $1 billion mark.
In the meantime, the film also became a monster of awards season — it won the Golden Globe for best dramatic motion picture, and it was also nominated for Oscars (though it ultimately lost best picture to The Hurt Locker).
To follow the rest of Avatar's climb to the top, just read more.
But Avatar retained its dominance on the money end; it was still number one in weeks four, five, and six. At that point, it really became the king of the world, breaking Titanic's record to be the highest grossing film of all time (but for the record, you guys still think Titanic is the superior movie).
When the movie once was on top once again for the seventh week in a row, the momentum did, nonetheless, slow down. At that time, we speculated which movie would finally beat Avatar to the No. one spot, and the next weekend, we got our somewhat surprising answer: romantic weeper Dear John.
Still, Avatar remains history's highest grossing film of all time, and should stay there for a while . . . well, at least until the sequel is released.
Don't forget to check out all of our Best of 2010 coverage!