Avatar Surpasses Titanic as the Highest Grossing Film of All Time Worldwide 2010-01-25 15:45:55
It's Official: Avatar Beats Titanic as the No. 1 Grossing Movie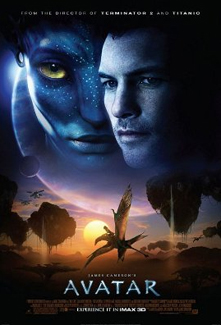 Break out the bubbly, James Cameron! For those of you who saw Avatar a second (and third) time in theaters, your fandom has taken the film all the way to the bank. Following its sixth consecutive week as No. 1 at the box office, Avatar has surpassed Titanic as the highest grossing film of all time worldwide.
The sci-fi phenomenon broke foreign records on Saturday but was still shy of Titanic's global earnings of $1.242 billion. That is, until this morning. The latest tally is $1.292 billion, outdoing its predecessor (so much for our heated "which is better" debate). It seemed only a matter of time before Avatar came out on top, and the film will only continue to rake in money as hype — and awards season — rages on. I know many of you haven't agreed with the film's trophies, but there's no denying that people love this movie.
Now, the only question is — when's the sequel?