Aziz Ansari in Talks to Host 2010 MTV Movie Awards
Aziz Ansari: Love Him or Leave Him?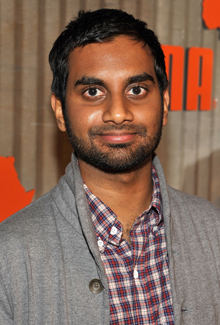 It's been a great past couple of years for comic Aziz Ansari — he's picking up more and more movie roles, and has managed to be a standout among many other funny people in NBC comedy Parks and Recreation (his Tom Haverford dominated everyone in this poll).
Now comes more good news: Ansari is reportedly in talks to host this year's MTV Movie Awards! I'd say he's a brilliant choice for the irreverent ceremony — Ansari's stand-up is killer, warranting his own comedy tour this Summer.
Still, I get that Aziz is still kind of up-and-coming and not everyone might have warmed to him yet. Where do you stand?