If you made it through this week's premiere of The Bachelor [1] without cringing, congratulations. Juan Pablo wasn't the only uncomfortable one; I had to turn away from the TV on several occasions due to brazenly bare feet, a crying contestant, and a bulky bicycle. The girls were really pulling out all the stops for their potential Latin lover, and there were just so many awkward moments. Let's talk about it so we all feel better.
8. When Chelsie Realized She Wasn't in Any of the Photo Booth Pictures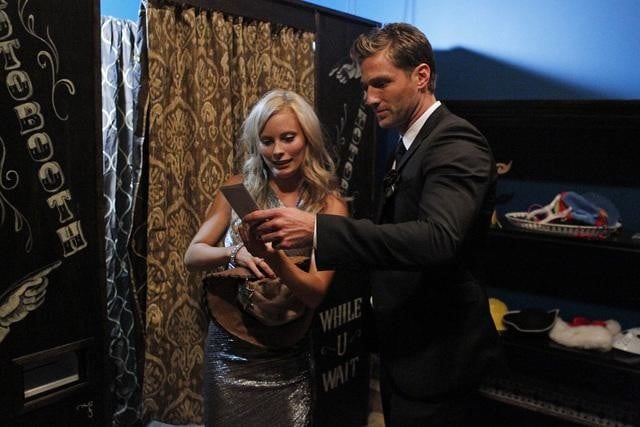 Chelsie really thought she was getting somewhere with Juan Pablo in the photo booth. They laughed, they made funny faces, and they used hilarious props! Once they got a look at the pictures, though, Chelsie realized it was pretty much a reel of Juan Pablo's face. Half of her face did get in one of the pictures, though!
7. When Lauren S. Rolled Up on Her Piano-Bike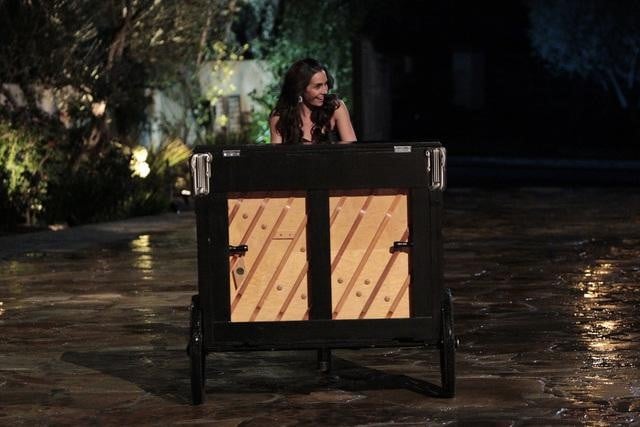 Bachelor fans have seen it all — except a girl wheeling in on a custom-made piano-bike. Lauren S. really stood out to Juan Pablo, possibly because she could barely get her bike to the front steps (that thing looks heavy) and at one point, she hit the wrong note during her song.
6. When Clare Got Out of the Limo With a Pregnant Belly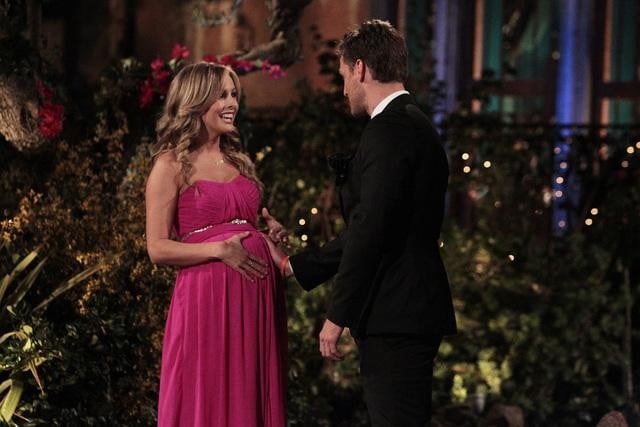 Remember Sean's season when Lindsay stepped out of the limo in a wedding [2] dress? Clare sees your wedding dress, Lindsay, and she raises you a fake pregnant belly. Juan Pablo actually didn't seem too fazed by it, and he even gave her a rose! I look forward to seeing what else Clare comes up with in the ensuing episodes . . .
5. When Lauren H. Cried Because She Couldn't Steal Juan Pablo Away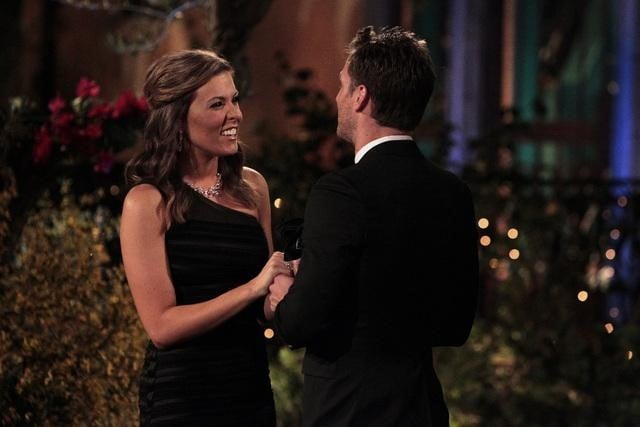 Lauren H.'s night started out well, but as soon as she got inside, the tides shifted. She was unable to steal Juan Pablo away from the other women, broke down in tears, and by the time she did get to talk to him, she spilled all her dirty laundry. A broken engagement is tragic but definitely not first-date small talk.
4. When Lucy Put Her Feet on Juan Pablo's Lap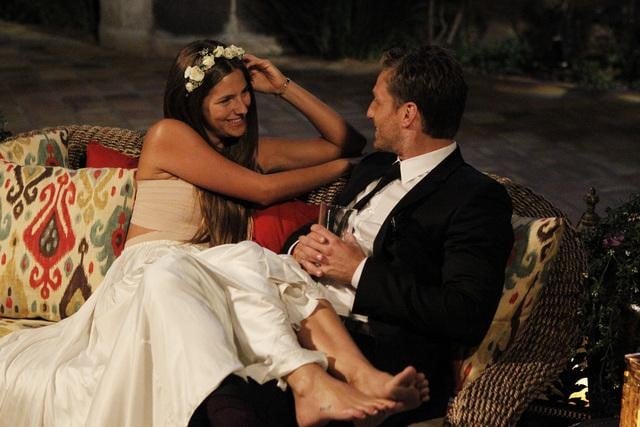 "Free spirit" Lucy, 24, refused to wear shoes, opting instead to prance around barefoot. During her alone time with Juan Pablo, she promptly lounged over him and made him uncomfortable with her "confidence" and gross feet. Then she got a rose, because that makes sense.
3. When Amy J. Gave Juan Pablo a Rubdown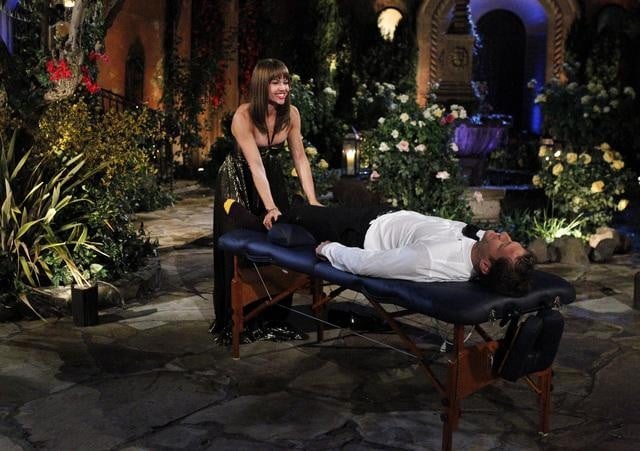 Oh, girl. First of all, I couldn't have been the only one upset about Amy J. getting massage oils all over Juan Pablo's classy suit. Suits don't grow on trees, Amy J.! Her incandescent dress shimmered in the backyard lighting as Juan Pablo no doubt crawled out of his skin. He sent her packing, massage table and all.
2. When Juan Pablo Gave Sharleen the First-Impression Rose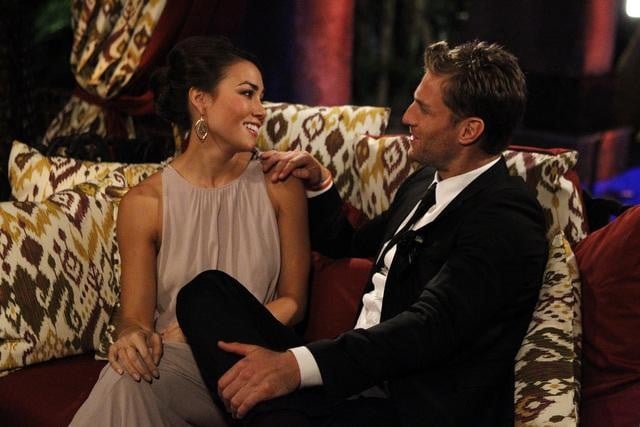 The humanity! Sharleen was on the right track with Juan Pablo; she even brought him a drink after the introductions. Juan Pablo was so enraptured with her that he jumped off the couch to give her his first-impression rose, right as Sharleen — who arbitrarily kept calling him "sir" — explained to the camera that she wasn't feeling an instant connection. Her face when he gave her the rose was a priceless mix of "where's the exit" and "I already quit my job, may as well."
1. When Kylie Thought Juan Pablo Was Giving Her a Rose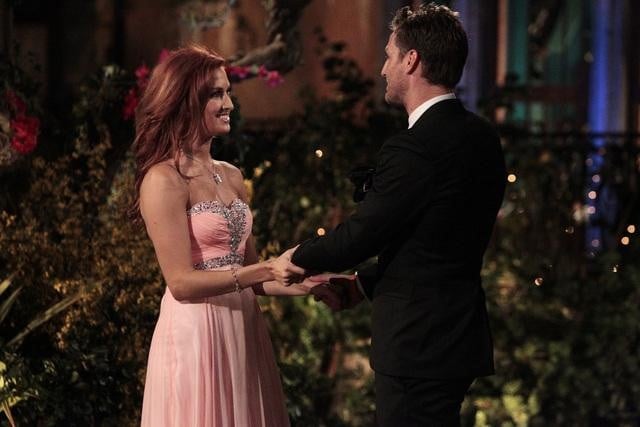 Well, this was just sad. It was getting down to the wire at rose ceremony time, and just as Juan Pablo called Kat down to accept her rose, Kylie stepped forward. Words cannot express how awkward this was for everyone. No smooth recovery possible.