The Bachelorette Premiere Recap
Bachelorette Breakdown: First Impressions From the Premiere
Welcome to a new season of The Bachelorette, everyone! First of all, is anyone else as excited as I am to see Emily Maynard take the reigns, or roses, as it were? She is sweet as apple pie and I don't know anyone that doesn't love a Southern belle, least of all the gentlemen vying for her affections. I use the term "gentlemen" lightly, as several of them displayed relatively ungentlemanly behavior on this week's premiere.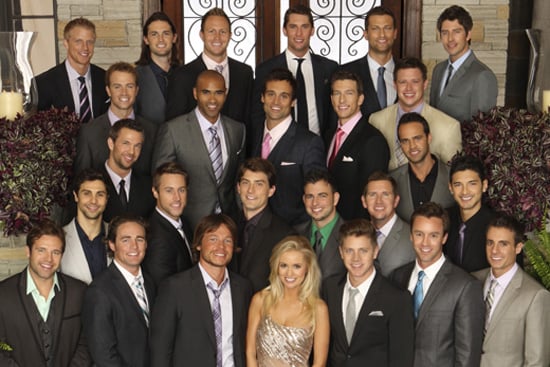 As per Bachelorette tradition, the premiere included a basic primer to who Emily is, the limo intros with the guys, some time for Emily to mingle at her party and eventually give out the coveted First Impression rose, followed by the first rose ceremony. Let's have a quick rundown of the episode's highlights, shall we?
Find out our take when you read more.
You may be asking, "Who is Emily Maynard?" As we learned in the introduction, designed to be both informative and heartbreaking (goals achieved, ABC), Emily is the beautiful single mother from North Carolina who thought her troubles were over when she was swept off her feet by Bachelor Brad Womack. She was wrong, because months later their engagement fell through. Now The Bachelorette has moved all the way from its home in LA to Charlotte, NC, to give Emily her own chance at love. We also got to know her daughter, 6-year-old Ricki, a little bit more (so far, we know she enjoys feeding ducks and goes to sleep at 7:30). Remember that, contestants, as you're not only competing for Emily, but you're auditioning to be Ricki's new dad!
You only get one first impression, gents: Only a handful of the guys got their own background segments, but all of them got a minute to say hello to their potential new bride. The limo introductions are my favorite part of the premiere every season, possibly because my face is stuck in a permanent cringing position. We got pickup lines like "I'm a high school biology teacher, but I'm here to have chemistry with you" from Aaron. Jef rode up on a skateboard that, in some sort of Animaniacs-inspired move, he immediately threw in the bushes. "Prince Charming" Tony presented a clear stripper heel. Don't think we didn't notice it wasn't glass, bro. John wants to be called "Wolf" because all of his friends totally call him that. Finally, the much-anticipated helicopter arrival scene. Is it Bentley? Is it Brad? No, it's just Kalon, the luxury brand consultant who told us he was actively changing his personality to be more "down to earth," who was also immediately dubbed "Helicopter Guy."
Getting to know you, getting to know all about you: After the initial hellos are conducted, we move on to the best party Emily will ever go to: the one where testosterone-fueled men are trying to rip her limb from limb to spend a few "private" moments together. Good news, the limo intros aren't the only time for cheese! Chris knows the best contestants always bring creepy homemade props, which is why he whipped out bobble head dolls of himself and Emily, I guess to sit atop their

wedding

cake one day? Doug took a more practical approach, bringing along a letter of recommendation. . . from his 11-year-old son. Incidentally, this letter earned him the First Impression rose. Well played, Doug. But it wasn't all toys and manipulative handwritten notes from children — we had our first confrontation! The men are already disillusioned with Helicopter Guy and Stevie was not cool with him hogging all the time with Emily. No worries, I'm sure they'll have plenty of time to wrestle out their issues, as they were both granted roses. Which brings us to . . .
Roses are red, and so is Travis's face: Party time is over, y'all! Emily got down to business, handing out roses to Chris, Ryan, Kalon, Arie, Charlie, Jef, Nate, Sean, Joe, Kyle, Aaron, Alejandro, John, Alessandro, Michael, Stevie, Tony, and Travis (who got a rose, but was getting really close to Hulk status toward the end there). And just like that, the guy with six kids and a bunch of other dudes were sent home to the jobs they quit to be on this show.
That about wraps up the premiere, but the clips from this season do inspire some lingering questions. Is Dolly Parton a huge Emily Maynard fan? Who allowed their children to be used by The Bachelorette for the purpose of letting random men prove that they're good with kids? Who did Emily tell to "get the f--- out" of the plantation mansion and why? Will they make long-locked Michael get an America's Next Top Model-style makeover? If you need a refresher, check out our first impressions of the contestants, and let us know what you think!
Photo courtesy of ABC