The Bachelorette Premiere Recap For Desiree
The Bachelorette Premiere: Which Guy Had the Most Memorable Entrance?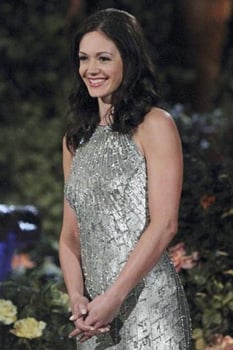 The Bachelorette premiered this week, and we've officially "met" all of Desiree Hartsock's suitors. A lot of them were adorable, and just as many were borderline nuts. Fans of the show know the limousine introductions are one of the best/weirdest portions of each season, and this year, the guys' entrances were even more exceptional than usual.
Sure, some guys just came up and said hello, but then there was Diogo, who showed up in a full suit of armor, Nick, the magician, Micah, who sewed his own suit, Zak W., who didn't even bother with a suit (or a shirt), and one uncomfortably forward "gentleman," who didn't even make it to the rose ceremony. Sometimes these gimmicks pay off, but for most of these suitors, their stunts fell flat with Desiree. Which bizarre entrance was most memorable for you?