The Bachelorette Recap Week 3
Is This Season of The Bachelorette Too Mean?
ABC's reality romance series is always rife with drama, but this season of The Bachelorette is starting to feel too mean-spirited to watch. There have only been a handful of episodes in Ashley's installment, but we've already seen a villain come and go: Bentley, who pursued Ashley heavily while confessing to the cameras that he didn't like her at all, but loved playing the game. Amid Bentley's other abhorrent quotes, I had to wonder why producers didn't intervene, especially considering how duped it made Ashley look.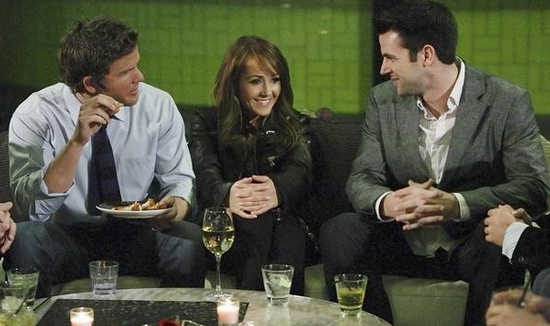 And as if that wasn't enough, this week's group date was a roast in which the men were encouraged to make fun of Ashley, which left her in tears by the end of it (and not tears of laughter). While I get that a roast is intended to humble its subject, Ashley seemed genuinely devastated, and it felt like the producers, rather than the joke-making bachelors, had gone too far. Why host a roast at all?
Then again, the shenanigans have certainly gotten people talking about the reality standby, already in its seventh season. It's certainly not boring — but is Ashley's season sacrificing integrity for entertainment?
Photo copyright 2011 ABC, Inc.