Beauty and the Beast TV Show Review
Pilot Scoop: Beauty and the Beast
The CW is known for giving love to its veteran talent, which is why it comes as no surprise that Smallville star Kristin Kreuk is making her return to the network this Fall. Once again she'll be tackling a familiar story, but she's transitioning from comic books to fairy tales with Beauty and the Beast. Get the lowdown before the show premieres tonight!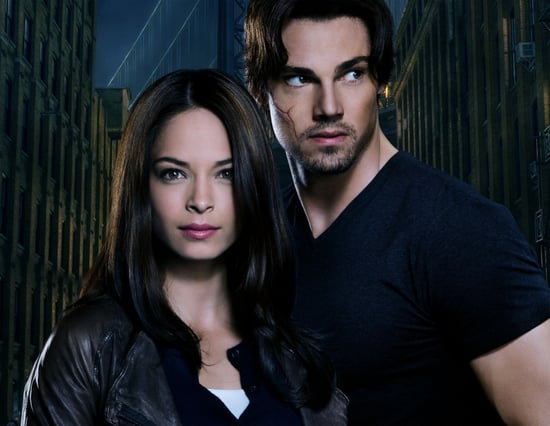 What it's about: Kreuk stars as Catherine, a bartender who bears witness to her mother's brutal murder, but is saved from harm by a mysterious animal. Fast forward a few years, and Catherine is a homicide detective. Her past comes back to haunt her when a new case leads her right to the "animal" that saved her life years ago. (Spoiler alert: it's actually a hot guy named Vincent (Jay Ryan) who turns into a monster when he loses his temper.)
Where it works: Kreuk is adorable and Ryan is sexy enough, but other than that, there's not much to get excited about here.
Where it doesn't: Not only is the pilot slow-moving, but it's filled with dialogue that's so cheesy it feels like a parody of a crime show. (I give you: "You look pretty good for a dead guy.") It also seems like a procedural, which is confusing since the real story here is clearly the relationship between Catherine and Vincent. As for those two: there's not enough sizzle between them to get me hooked on the show, and Vincent's transformation into the beast is a little too reminiscent of The Incredible Hulk — and not in a good way.
When it's on: Thursdays at 9 p.m. on The CW
You might like this show if: You wish Grimm was more cheesy and romantic.
Watch a preview of Beauty and the Beast when you read more.