Ben Flajnik to Be the Next Bachelor
Ben F. to Be the Next Bachelor: Love It or Leave It?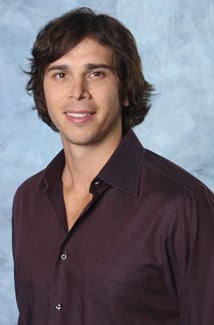 Ben F. lost Ashley's heart in the latest season of The Bachelorette, but he's winning at the reality show game: Ben Flajnik is rumored to be the next Bachelor. The 28-year-old Californian certainly proved he was dreamy when he tried to woo Ashley, but I'm curious about how the shy but sweet winemaker will do when faced with a roomful of eligible ladies.
The trend for The Bachelor and Bachelorette franchise has been to use a castoff from a previous season, so it's not a big surprise that Ben was chosen. But I do have to admit that I was holding out for someone else from Ashley's season, like Mickey or Ben C., who we didn't get to see much of. So I want to hear from you — do you think Ben F. was the right choice to be the next Bachelor, or would you have picked another guy to hand out roses?
Photo copyright 2011 ABC, Inc.