Ben Stiller as Zoolander on SNL
Derek Zoolander Returns For SNL's Weekend Update!
If you love Zoolander anywhere near as much as I do, then you need to watch this clip from SNL immediately. Ben Stiller was this week's host, and he brought out everyone's favorite ridiculously good-looking model to join the Stefon segment of Weekend Update. Stefon and Derek are pretty much a match made in hilarious heaven, and Derek reveals his brand new look, "cold coffee." Can we get that Zoolander sequel now, please?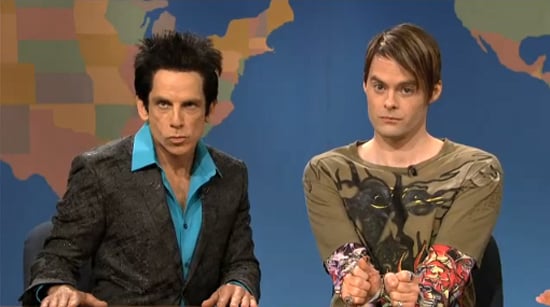 Watch it when you
.