Benedict Cumberbatch Reads R. Kelly's "Genius"
Benedict Cumberbatch Seduces the World With R. Kelly's Words
Benedict Cumberbatch went on Jimmy Kimmel Live this week and seduced the entire audience with a dramatic reading of R. Kelly's "Genius." If you're a member of Cumberbatch's extensive fan club, then you're going to be playing this on loop all day. If you just kind of like the guy, then you're about to love him. "Anticipation so crazy, I'll be good to you, promise," he said. "Go to sleep, and when we wake up, I'm gonna hit that thing again" — pause for close-up — "promise." Then he winks.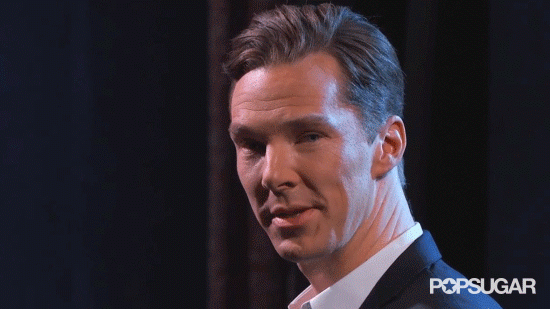 Oh man, this is actually the best video ever. Watch it after the jump.