Bent TV Series Pilot Review
Pilot Scoop: Bent
NBC's comedy Bent is part of their new midseason lineup, and it stars Amanda Peet and David Walton as two people who can't really stand each other — and obviously become love interests. The half-hour show is set in Venice Beach, and the tone is as relaxed as the beach town setting. If you want to know whether Bent is something you'll want to tune in to before tonight's premiere, my pilot scoop can clue you in.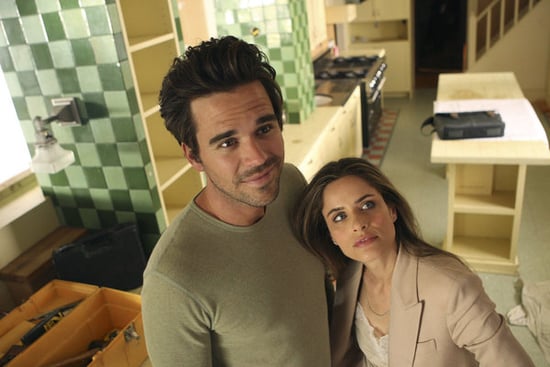 What it's about: Amanda Peet plays Alex, a single working mother who hires a contractor, Pete (David Walton) to make over her kitchen. Her uptight personality is challenged by Pete's relaxed, go-with-the-flow mentality, and though they're just client and contractor at first, there is chemistry all over the place.
Where it works: I've loved Peet since her days on the short-lived series Jack and Jill and she brings her effervescent charm (even when Alex is being uptight) to her role here. And Walton is hilarious and her perfect foil. You may remember him from Perfect Couples, which didn't get much of a chance, but Walton was one of the highlights.
Where it doesn't: The show seems like it's going to rely too much on Alex and Pete's will-they-or-won't they relationship. Sexual tension is a classic TV ingredient, but there has to be something more going on, and a kitchen renovation isn't going to cut it.
When it's on: Wednesdays at 9:00 p.m.
You might like this show if: You like light, quirky comedy — think Cougar Town.
To watch a preview and see some photos from Bent, just keep reading.