Best of 2010 Coverage
Rewind: Welcome to the Best of 2010!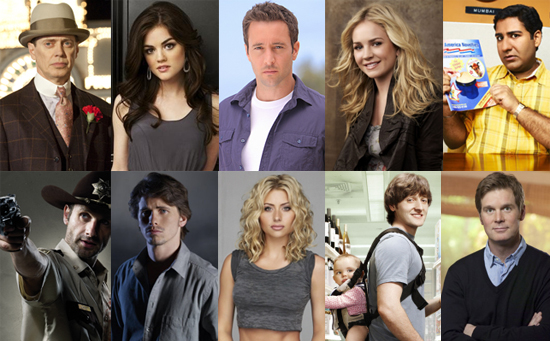 As we count down to 2011, I'm recapping the highs and lows of another year gone. My Best of 2010 coverage kicked into high gear this week, so be sure to vote for your favorites in movie villains, new TV shows, tough chicks, funny ladies, and breakout stars.
While you're reminiscing, check out my Best of 2010 group to make your own lists and polls!
Freaks and Geeks flashback! I paid homage to the cult favorite by highlighting 10 stars who appeared on the show.
The end of the year also means award season is just around the corner. Check out the nominees for the 2011 Grammys and Independent Spirit Awards.
Check out my interview with the adorably sweet Zuzanna Szadkowski, who plays Dorota on Gossip Girl.
My favorite shows are getting into the holiday spirit: here are sneak peeks at Glee, Community in claymation, and a very How I Met Your Mother Christmas.
Holiday shopping got you stressed? Here are some hints for the Mad Men fan, the guy's guy and your BFF.