With the present-day fight against racial inequality as well as the current celebration of notable African Americans' accomplishments [1], it's important to stay educated on black history. Thankfully, there's no shortage of documentaries that highlight some of the most influential black luminaries throughout time. From politics to art to music, black people have continued to transform the social landscape of the world. So queue up your Netflix and Hulu accounts and get ready to learn more about the black historical plight [2], as well as the inspiring influence of black trailblazers [3].
13th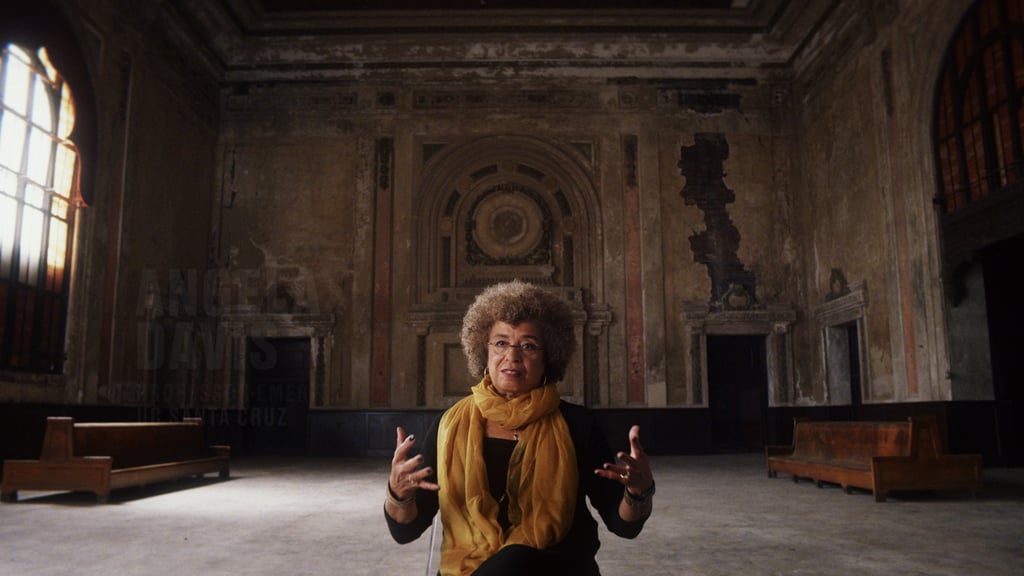 In this documentary, filmmaker and Selma [5] director Ava DuVernay [6] hovers a magnifying glass over the history of slavery and racial inequality in the United States. She specifically connects America's dark past with the current issue of mass incarceration and the disproportionate prominence of African Americans in the prison system.
Watch it now [7].
The Black Panthers: Vanguard of the Revolution
Filmmaker Stanley Nelson delves deep into the start of the Black Panther [8] party in the 1960s. Nelson provides in-depth context about the social, political, and economic atmosphere that galvanized black Americans to take a resilient stand against injustice and, quite often, the US government, in order to gain civil rights.
Watch it now [9].
The Death and Life of Marsha P. Johnson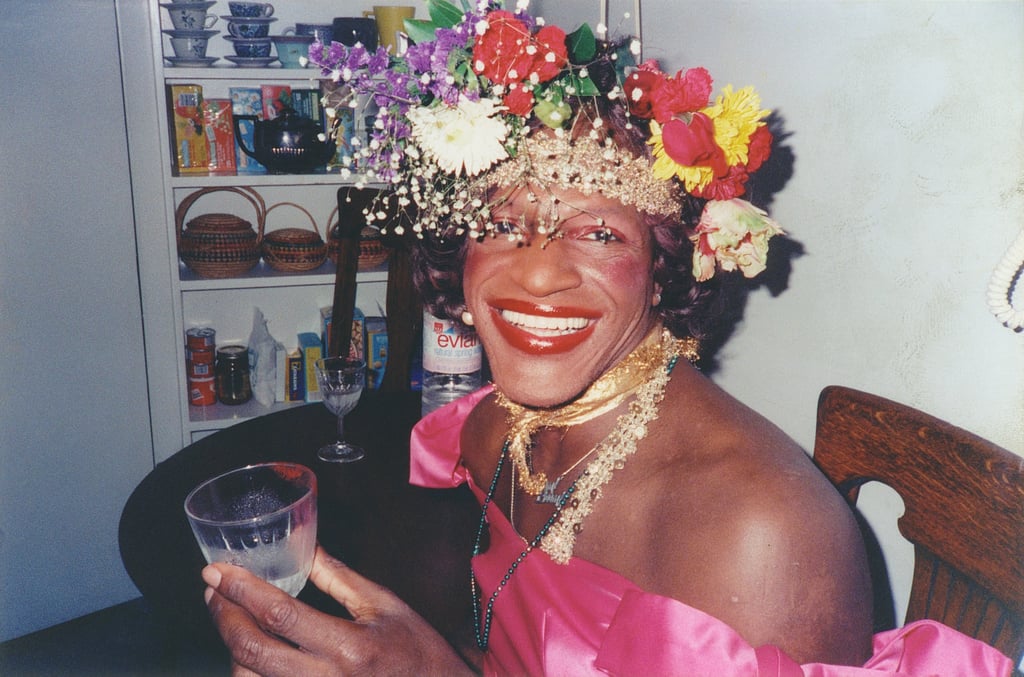 The Death and Life of Marsha P. Johnson centers around gender non-comforming activist and Stonewall veteran Marsha P. Johnson. The film showcases her efforts to support gay rights while addressing the struggles of being both a person of color and gender non-comforming in America. It also explores Johnson's haunting and mysterious death [10]. In 1992, her body was found floating in the Hudson River, and police ruled it a suicide. However, Marsha's family and members of the community cite evidence [11] that Johnson was actually murdered.
Watch it now [12].
Maya Angelou: And Still I Rise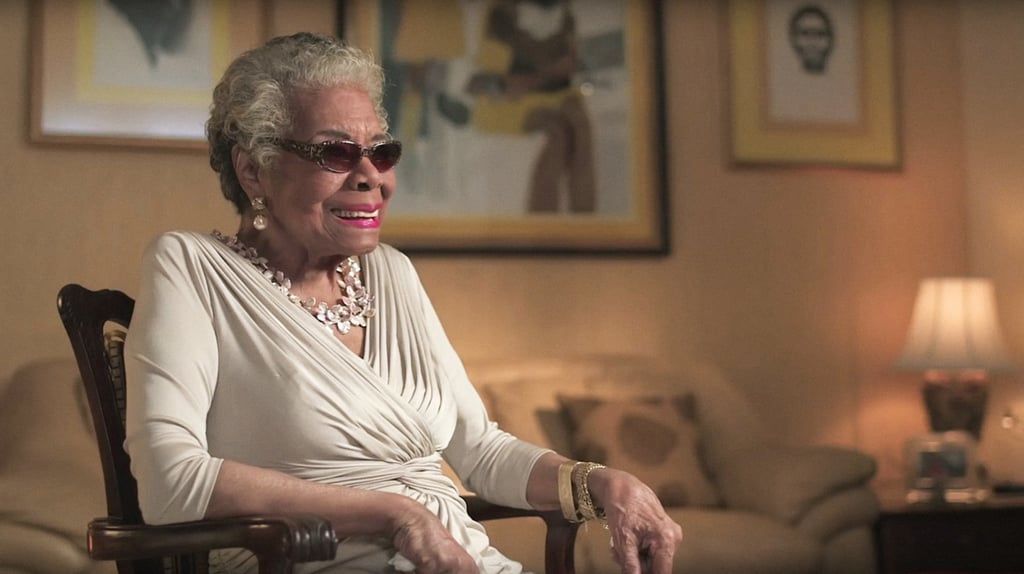 Maya Angelou — one of the most prolific and influential poets in American history — moved readers with prose that only a black woman could bring to life. In this film, which won a Peabody Award [13] in 2018, directors Bob Hercules and Rita Coburn bring viewers along on Angelou's journey to becoming a well-known and highly revered author, civil rights activist, and actress.
Watch it now [14].
Paris Is Burning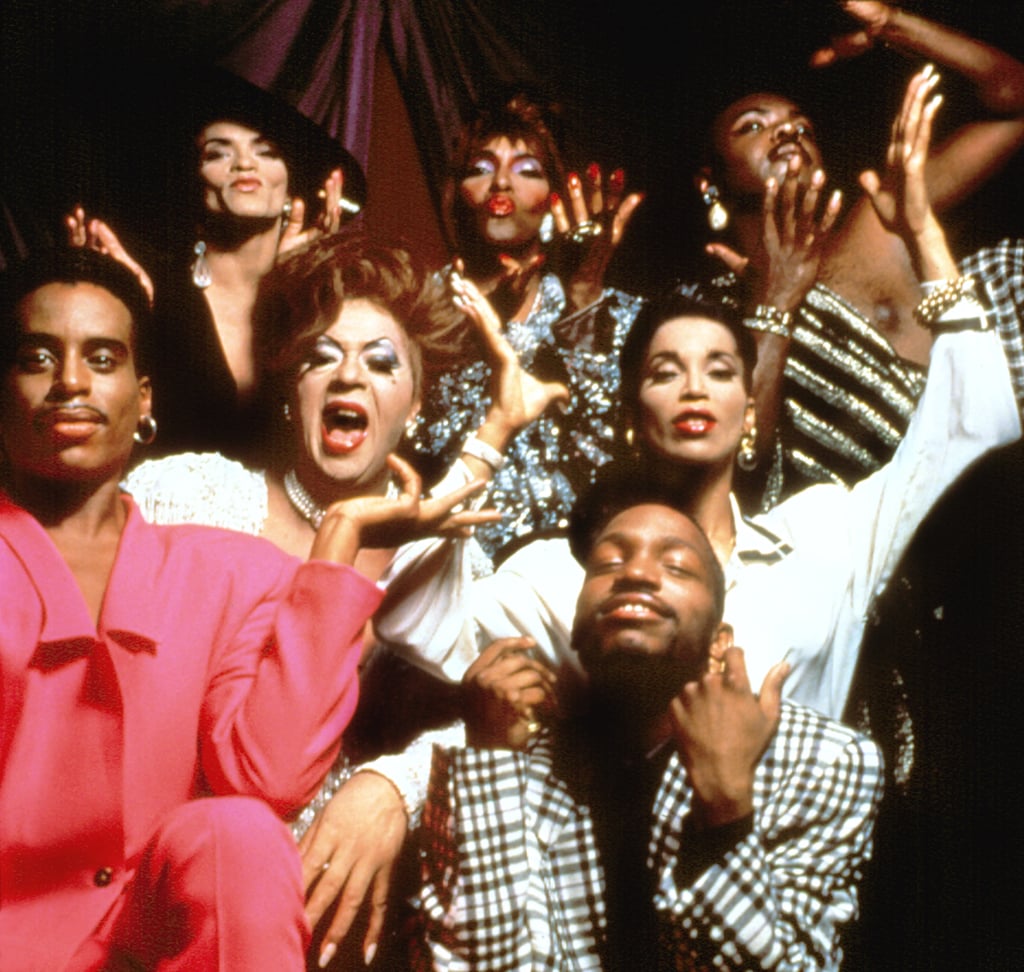 Dive into the world of drag queens and LGBTQ+ solidarity with Paris Is Burning. This documentary highlights drag culture in the '80s, specifically in New York City. It shows the vibrancy and ebullient nature of the LGBTQ+ community [15] and the birth of the Ball scene [16], among other subcultures, but it also reveals the hardships [17] of having a queer identity in an intolerant society as it relates to factors such as race and poverty.
Watch it now [18].
Quincy
Celebrate the life and legacy of musician, producer, composer, and 27-time Grammy-winner Quincy Jones. Directed by his daughter and actress Rashida Jones and Alan Hicks, this film includes interviews and old clips with big-name celebrities such as Kendrick Lamar, Will Smith [19], and Oprah attributing part of their success [20] to Jones. Make no mistake: he's a legend.
Watch it now. [21]
What Happened, Miss Simone?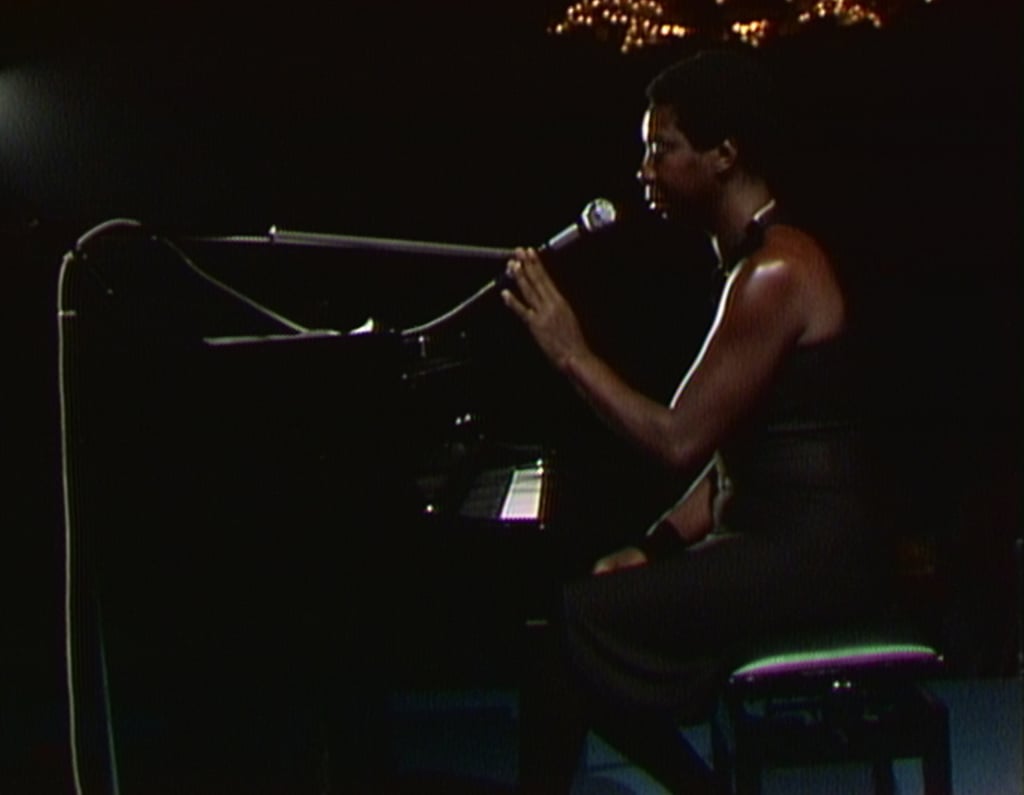 Director Liz Garbus shares the story of singer and activist Nina Simone. She experienced a number of shocking highs and lows [22] throughout her career, but you can't deny that Simone — a classically trained pianist and vocalist — was an icon.
Watch it now. [23]
Chasing Trane
Jazz saxophonist and composer John Coltrane had a lasting effect on the music industry and inspired notable figures such as actor Denzel Washington [24], musician Carlos Santana, and rapper Common. Commemorate his ability to break through racial barriers in the '40s, '50s, and '60s as he climbed his way to the top and became a highly respected musician and luminary.
Watch it now [25].
The Art of Organized Noize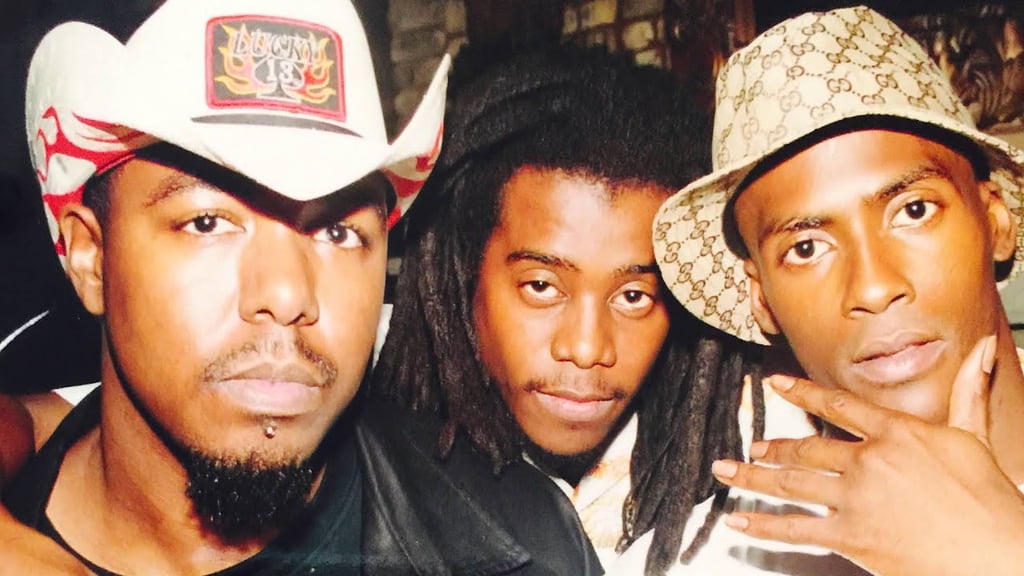 Directed by Quincy Jones III and co-produced by Queen Latifah [26], The Art of Organized Noize follows some of hip-hop's best musical artisans on the Atlanta-based Organized Noize production team. The company has been at the helm of major hits from artists such as Outkast, CeeLo Green, Goodie Mob, TLC, and more. The Dirty South music movement certainly wouldn't have been as influential [27] in hip-hop and R&B had it not been for Organized Noize.
Watch it now [28].
The Negro Soldier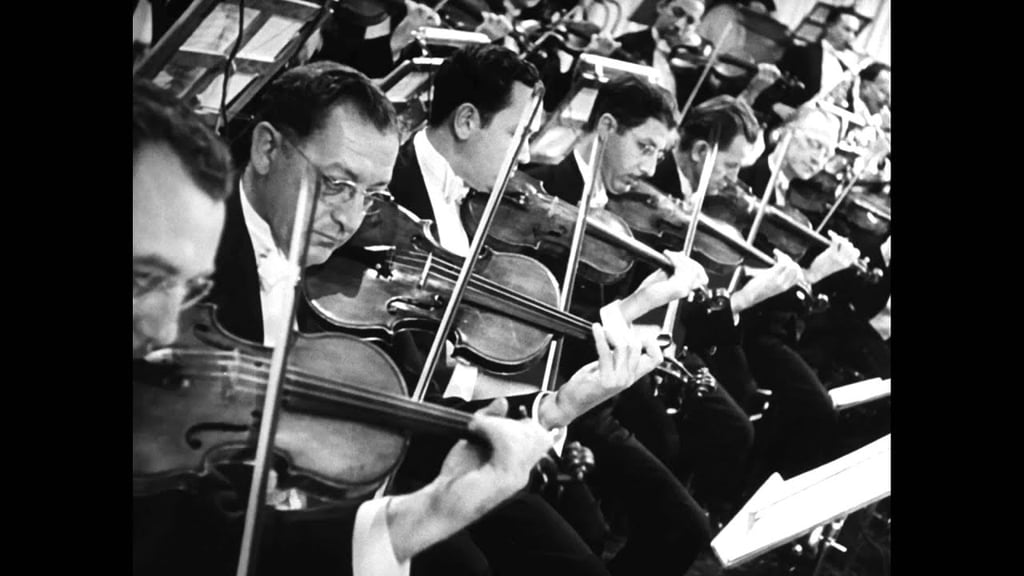 Educate yourself on the significant contributions black soldiers have made to the armed forces throughout American history, beginning with the Revolutionary War. Released in 1944, this documentary deviates from the mid-20th century's typical depiction of African Americans as caricatures and slaves. At the time of its release, The Negro Soldier also laid the groundwork for future films that portray black Americans in a more representative and positive light.
Watch it now [29].
Once in a Lifetime Sessions with TLC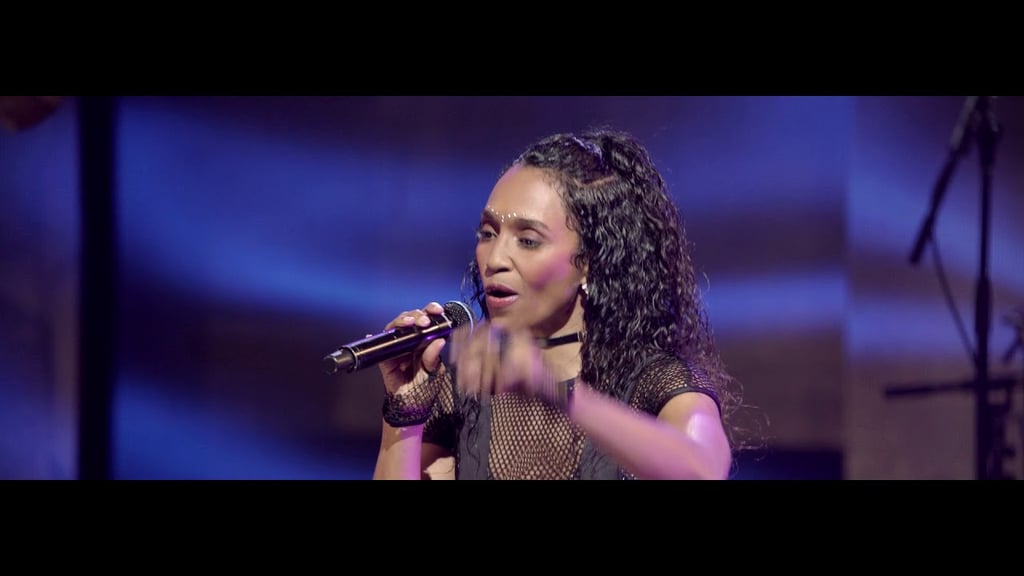 Learn all about the inner workings of TLC — one of the most famous girl groups in history. The documentary features industry insiders retelling their story as well as clips of the group recording and performing their greatest hits [30] as they experienced strains and triumphs throughout their musical journey together.
Watch it now [31].
Miss Sharon Jones!
Director Barbara Kopple spotlights R&B singer Sharon Jones as Jones uses her strength, hope, and will to keep her band together while she battles pancreatic cancer.
Watch it now [32].
The Gospel According to André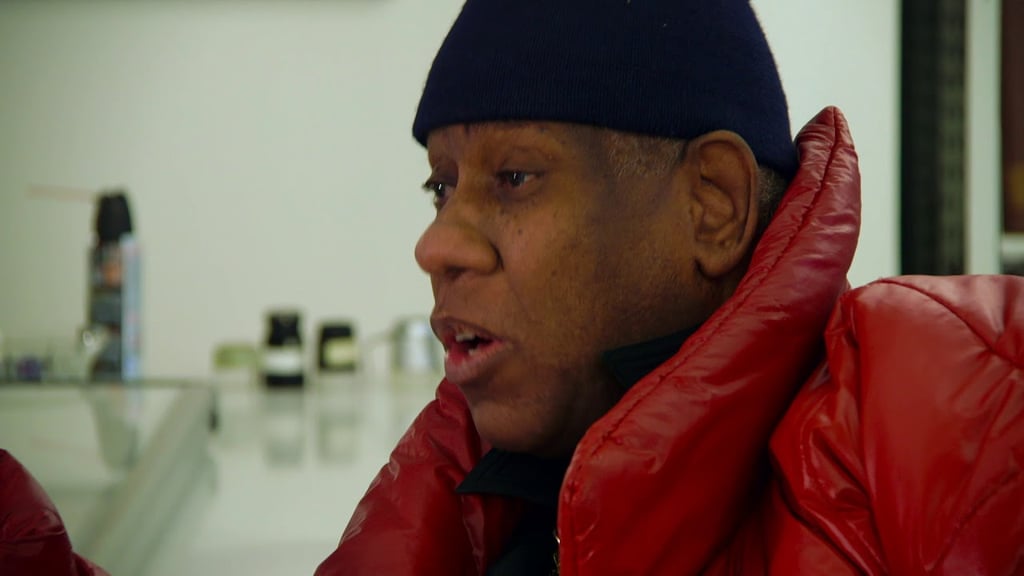 Born in the segregated South, André Leon Talley made his way from North Carolina to New York to pursue a profession that would exercise his unadulterated love of fashion and style. He climbed the ranks with his unparalleled knowledge, landing him editorial positions at Women's Wear Daily, W magazine, and most notably Vogue. For decades, he's worked with his good friend Anna Wintour and made a name for himself in the industry. However, his ascent to the top didn't come without its obstacles. Talley was often the target of racism and discrimination throughout his career. But his talent — and lively personality [33] — spoke for him, and he's now one of the most esteemed fashion editors the world has ever seen.
Watch it now [34].
Boom For Real: The Late Teenage Years of Jean-Michel Basquiat
Charming. Thoughtful. Attention-seeking. Those are just a few words to describe Brooklyn native and famed artist Jean-Michel Basquiat. This film centers around his rise to fame as well as his gritty artistic genius [35] during the 1980s. At a time ridden with social unrest, the underground art world transformed into a cultural melting pot, particularly in New York. Artists of different backgrounds often got together to share their creations and social commentaries, all while throwing alcohol and drug-infused parties. Basquiat quickly made a name for himself in the covert hispter world. But his popularity and edgy elucidations reflected by his graffiti, drawings, and paintings soon spilled over into the mainstream, making him a celebrated artist, even after his untimely death.
Watch it now [36]
B.B. King on the Road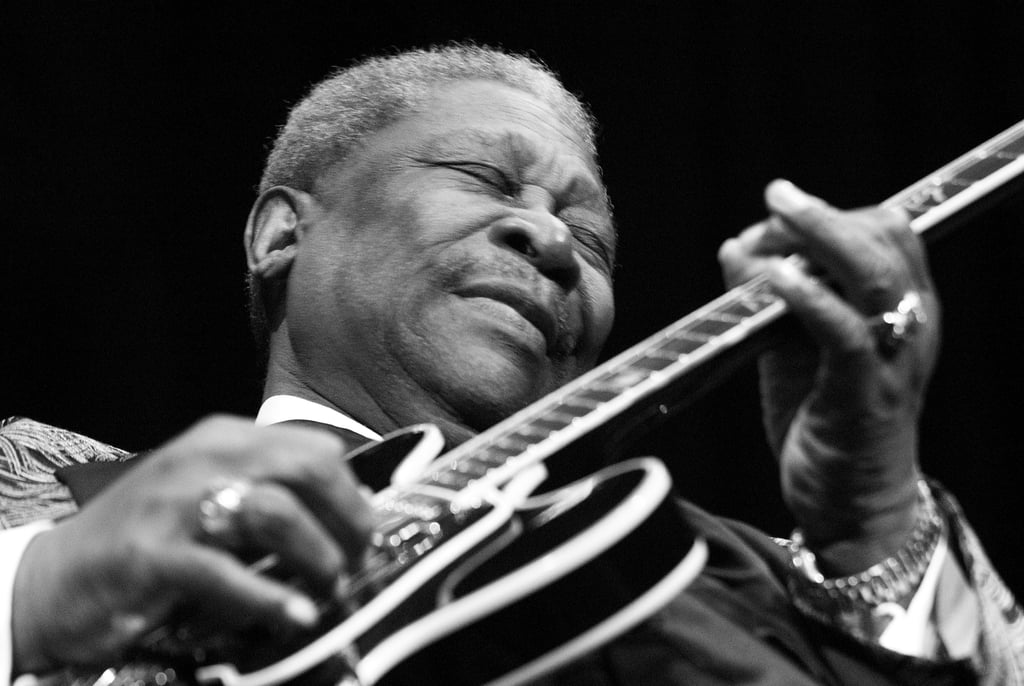 B.B. King on the Road showcases the lasting impact [37] of the B.B. King. It recounts King's 65-year career on the road and his 18,000-some-odd performances that earned him the title "King of Blues" as well as 15 Grammys [38], honorary doctorates in music from Brown and Yale University, an honorary Ph.D. from the University of Mississippi, and his own museum [39] in his home state of Mississippi.
Watch it now [40]Watch it now [41].
Step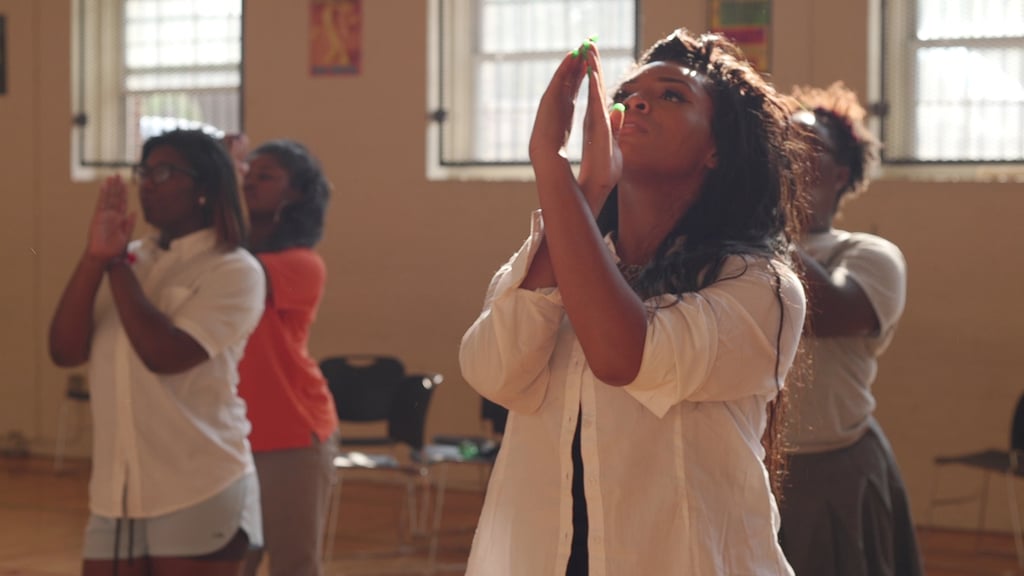 A girls' high school step team in inner-city Baltimore is followed by director Amanda Lipitz as they compete and strive to achieve their goal of attending college. And for many of the girls, going to college would make them the first in their families to receive higher education. The documentary also interlaces the effects of social unrest and racial tensions that were flaring up around the time — the Black Lives Matter movement, police brutality against black Americans, etc. But no matter how tough things get, the team sticks together and steps up.
Watch it now [42].
Kiki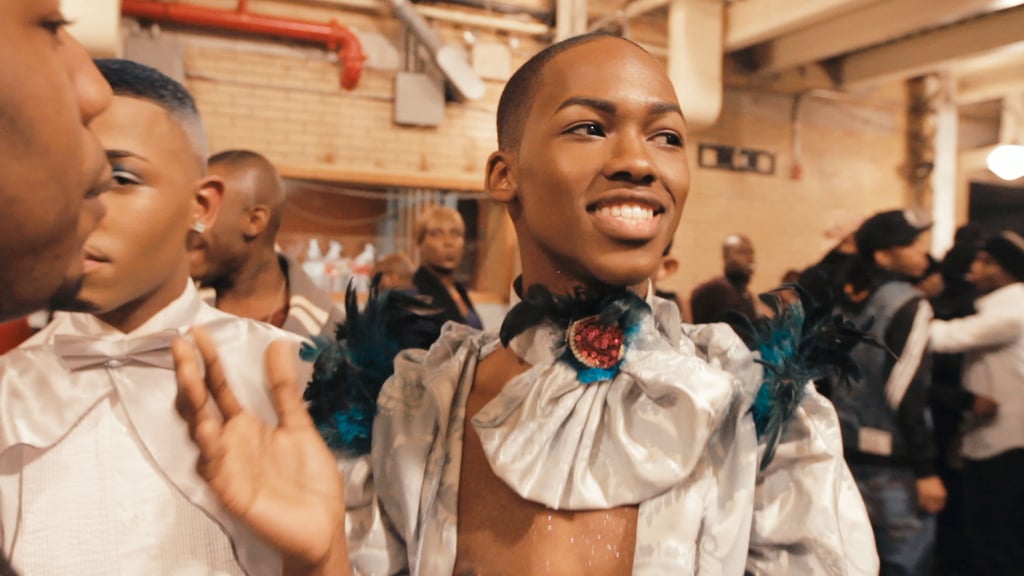 Set in New York City, Kiki follows LGBTQ youth of color and their dedication to practicing Ballroom, a performance-based art form [43]. The documentary highlights the significant Ballroom has had on the community, serving as a cornerstone of acceptance and a safe haven [44] for many LGBTQ+ members.
Watch it now [45].
Whose Streets?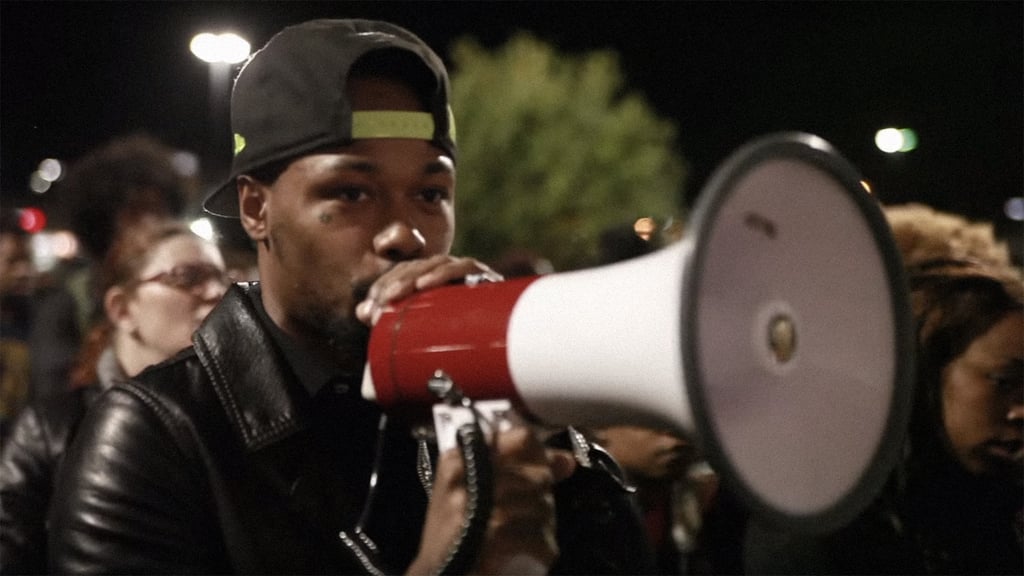 The 2014 police shooting of Michael Brown in Ferguson, MO, turned the city completely on its head. The racially charged murder sparked protest throughout the city as community members, weary of dealing with racism from the authorities, sought to take back control of their lives and their streets. Whose Streets? documents their fight for social justice and how it helped to kick-start a global movement.
Watch it now [46].
Remastered: Who Shot the Sheriff?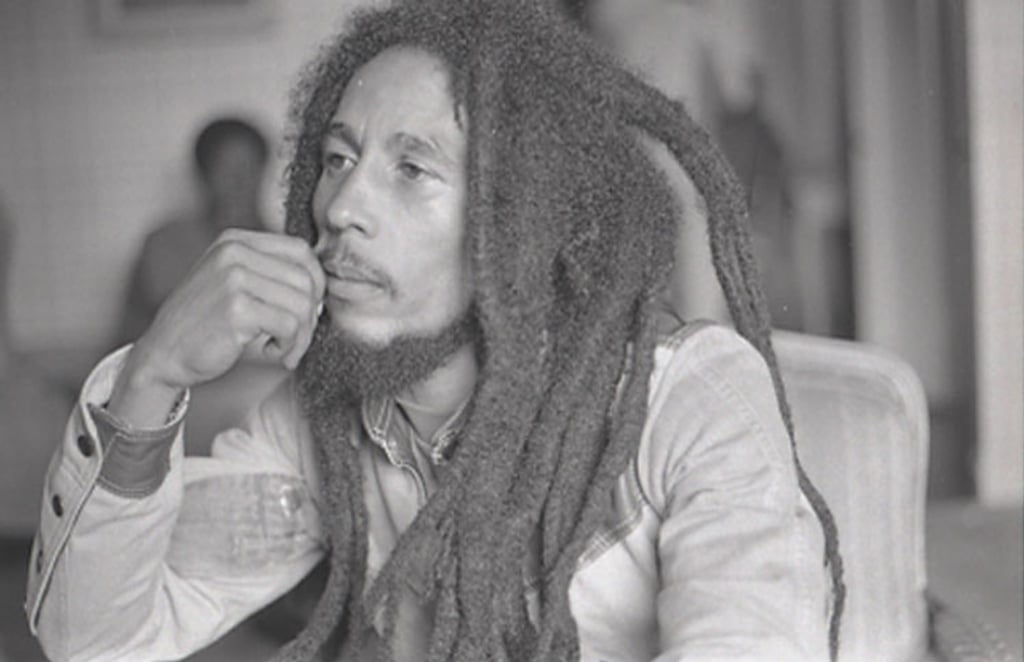 Kief Davidson directs this documentary about political suppression that plagued Jamaica in the late 1900s. It specifically examines the government's attempt to silence and assassinate reggae icon Bob Marley, who was an outspoken critic of political corruption. Although it's officially reported that Marley died from melanoma, certain details of his death — which are explored in this film — still remain a mystery [47].
Watch it now [48].
Remastered: Who Killed Jam Master Jay?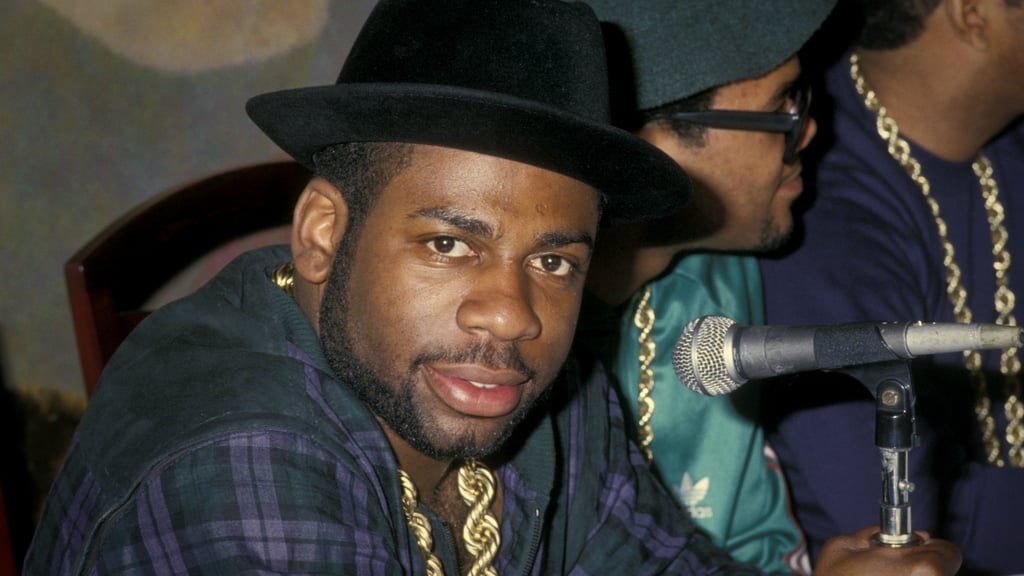 This film does a deep dive into the legacy and tragic death of Run-DMC member Jam Master Jay. Although he was gunned down and killed in his Queens studio apartment over a decade ago, his murder and the reason behind it continues to be an enigma.
Watch it now [49].
Strong Island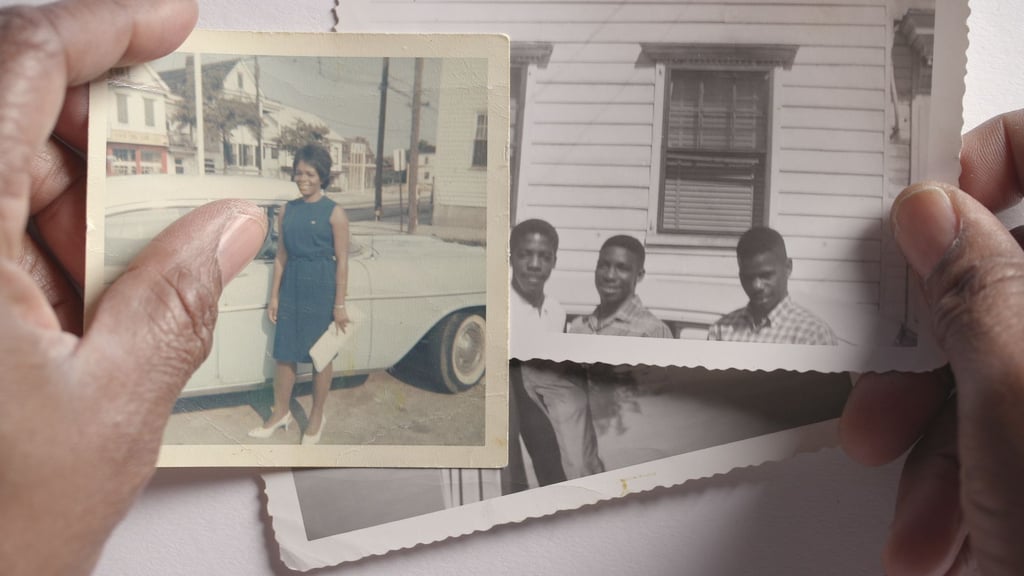 Filmmaker Yance Ford investigates the 1992 racially charged murder of his brother, William Ford Jr. He delves into the implications of William Ford Jr.'s death at the hands of a 19-year-old white mechanic who didn't have to serve time for his action — as decided by an all-white jury. Yance Ford attempts to assemble the pieces of the puzzle surrounding his brother's killing to find answers and gain closure.
Watch it now [50].
20 Feet From Stardom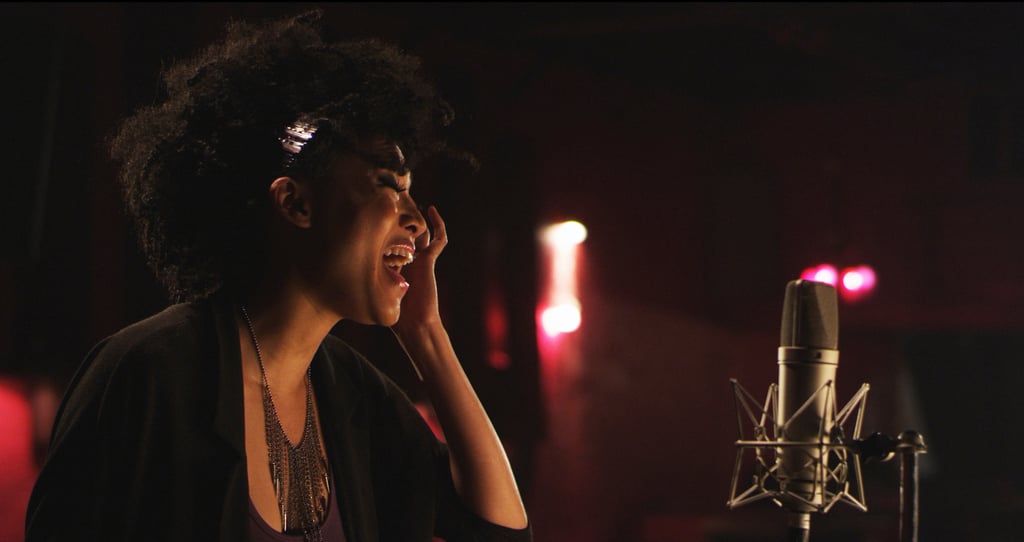 Backup singers like Darlene Love and Merry Clayton rarely earn the spotlight treatment. But in 20 Feet From Stardom, their harmonious contributions to the music of well-known artists takes center stage. Follow along with this film to witness their indispensable impact on the industry.
Watch it now [51].
LA 92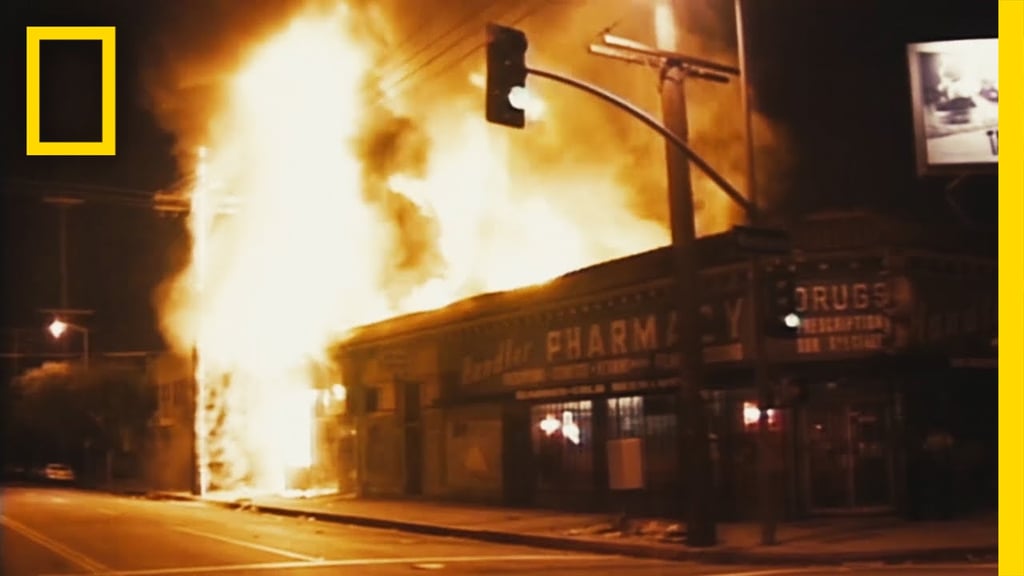 The acquittal of four police officers for the brutal beating of Rodney King in 1992 Los Angeles was followed by a tumultuous uprising in the city. The black citizens of LA, fed up with mistreatment and being dehumanized, took a hard stance against racism and protested throughout the city — sometimes peacefully and many other times not. LA 92 takes a close examination of what came to be known as the 1992 Los Angeles Riots. [52]
Watch it now [53].
Jimi Hendrix: Voodoo Child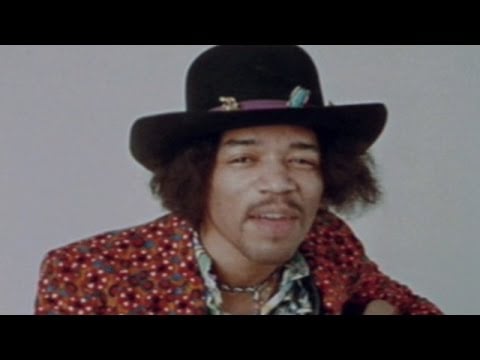 Celebrate the barrier-breaking life and career of influential guitarist and singer Jimi Hendrix. Through old footage of his concerts and personal artifacts, director Bob Smeaton tells Hendrix's story through the rock legend's own eyes.
Watch it now [54].