Cuddling up with a cozy Christmas book is one of the best ways to get into the holiday spirit. Once you've caught up on the latest holiday movies [1] and enjoyed a seasonal treat [2], reading (and re-reading!) the best Christmas books is a special way to spend the last few months of the year. And as a bonus, enjoying some reading time doesn't require an outdoor excursion or drying your boots after a day in the snow, so it's the perfect activity even if the weather outside is frightful.
Instead of venturing out into the chilly world, curl up under a snuggly blanket with a hot mug of cocoa or tea. You can also read a festive story together with your family, while string lights make the room dance with seasonal colors. Books are the perfect thing to bring everyone together, and you'll be amazed how relaxing it is to spend the evening cuddled up, listening as you alternate reading aloud.
This list of holiday books are perfect for people of all ages. You'll feel inspired to dive into thrilling stories [3] that expand your world and celebrate the holiday season. The magic of Christmas doesn't have to come from the latest popular gifts [4] or breakfast around the fireplace. It can also come from a well-crafted story that captures your imagination with all your favorite seasonal themes. Whether you can't resist the newest mystery novel or want to read something with the kids in your family [5] during your next family gathering, this list is sure to have something for everyone.
The Twelve Birds of Christmas by Stephen Moss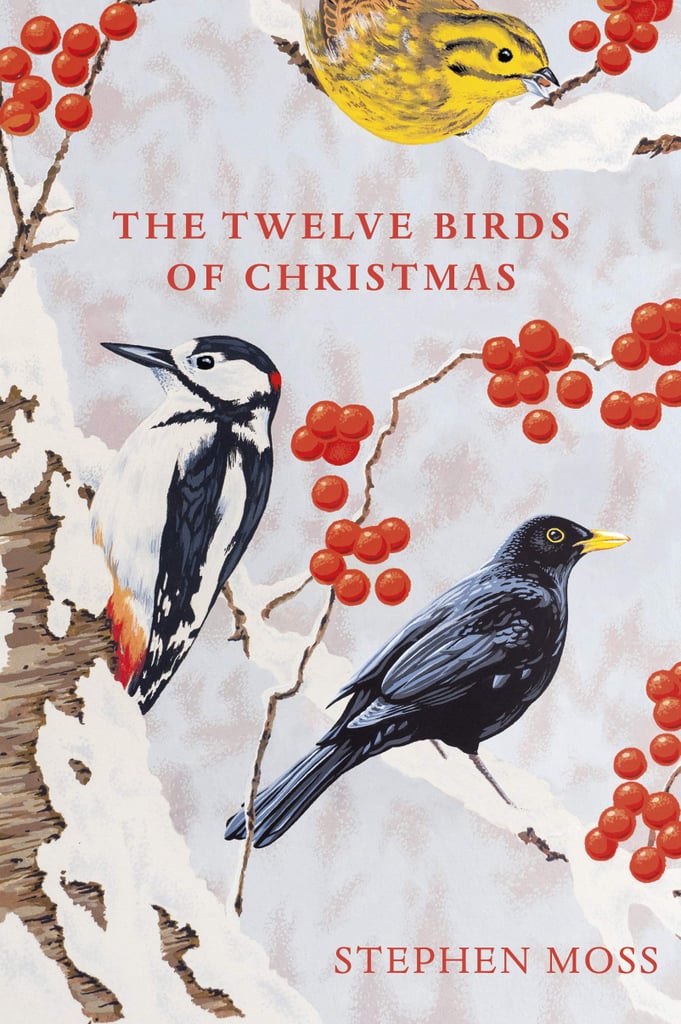 Naturalist Stephen Moss wants to talk more about the birds behind the most popular Christmas stories, so he pours his heart out in The Twelve Birds of Christmas [6] to shine new light on old tales. Moss' decades of experience as a natural historian shine on each page and through the lyrical storytelling. Read his work to learn about classic Christmas birds like swans and partridges, plus some surprising additions like woodpeckers. Even if you're not the biggest fan of birds in everyday life, you'll walk away from this book with a more profound knowledge of the culture, history, and folklore behind each treasured Christmas story.
One More Christmas at the Castle by Trisha Ashley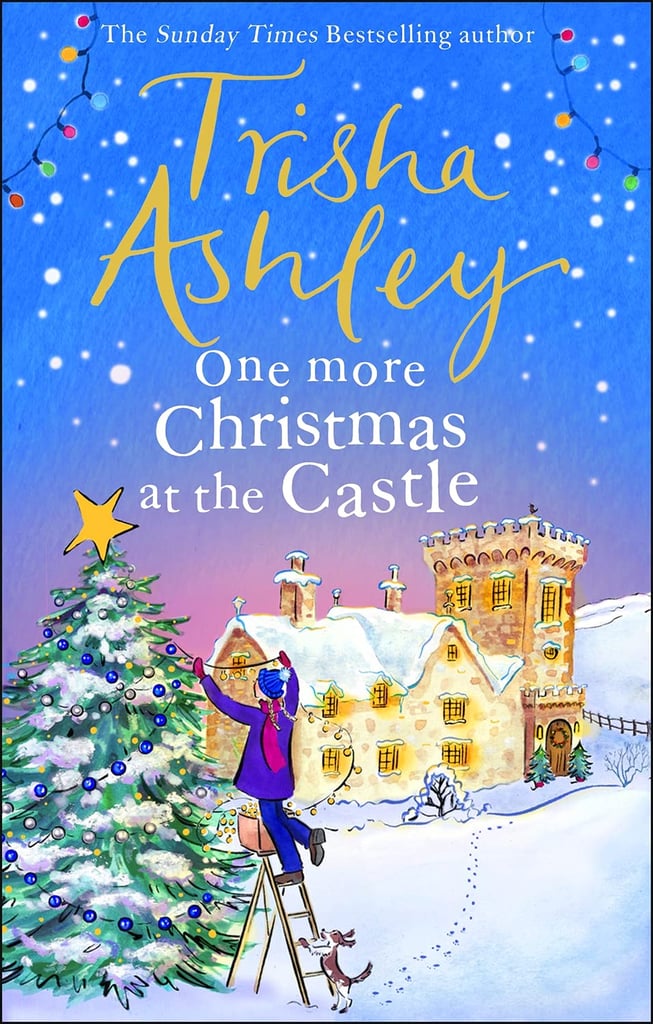 Romance authors write [7] some of the best holiday books. Trisha Ashley's One More Christmas at the Castle [8] is no exception. Sabine is an elderly widow who wants one last Christmas at Mitras Castle before moving away. Party planner Dido Jones steps in to help her decorate and enjoy the season but discovers her own complicated history connected to the property. Tensions rise as Dido falls in love with one of Sabine's family members, and she realizes there are more mysteries to uncover than her surprise connection to Mitras Castle. The revelations could keep everyone from having the magical Christmas they expected after all.
Christmas: A Biography by Judith Flanders
When you're ready to step out of the world of fictional holiday stories, check out Christmas: A Biography [9] by Judith Flanders. She writes about the myths and legends associated with Christmas so readers can find all sorts of surprises this holiday season. Learn more about why people wrap gifts in paper and where the first Christmas parade really occurred. Readers are always shocked to find out other things, too, like how Lewis and Clark exchanged Christmas gag gifts back in 1805. Whether your holiday is a religious festivity or more of a family celebration, Flanders will take you on a ride through history with her critically acclaimed nonfiction work.
The Toymakers by Robert Dinsdale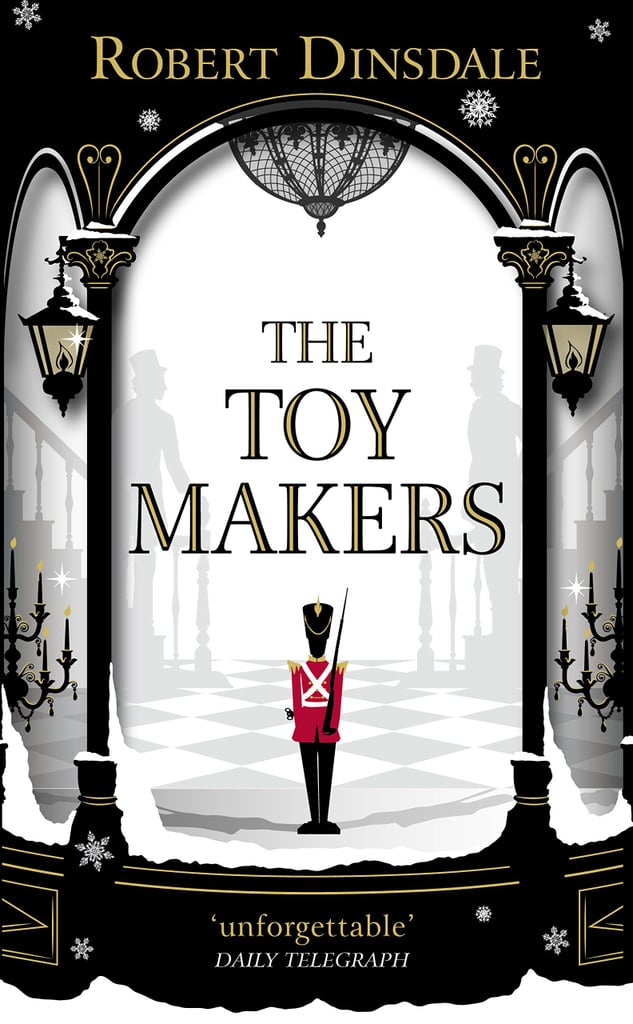 The teenage runaway who leads Robert Dinsdale's The Toymakers [10] will capture your fascination in her toy-inspired storyline. In 1917, Cathy tries running from her life-altering problems in London by working for the Emporium. It's a shop that sells toys for both kids and adults, but she doesn't realize that the owner's two sons are apprentices to the magical business behind the scenes. When the first frost settles on London's streets, Cathy learns the true meaning of family amidst a war that tries to claim the place she loves and wants to share with her child. The magic of Christmas combined with her wits could save everyone she loves if she learns to balance both worlds.
Twelve Nights by Andrew Zurcher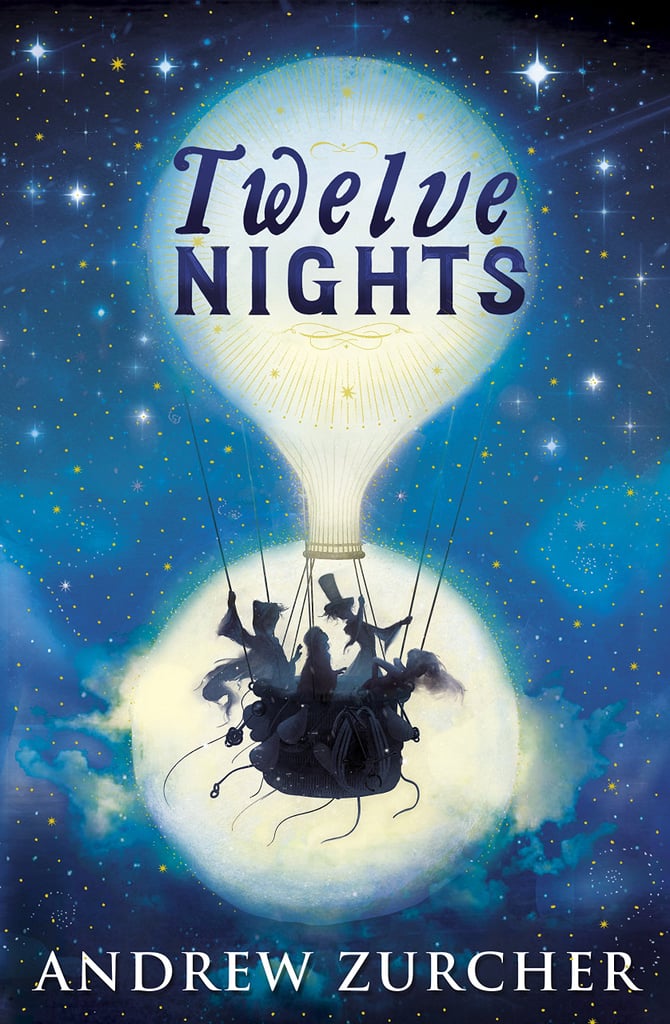 Older kids looking for a magical tale this holiday season will love reading Twelve Nights [11] after finishing A Wrinkle in Time and The Golden Compass. Andrew Zurcher's debut novel follows Kay and her sister Elle as they search for their father, who goes missing on Christmas Eve after everyone's gone to bed. It becomes more complicated as their father's coworkers say they never met him and have no memory of him existing. Two strangers appear at Kay's window to find her father, too, which kicks off their journey into the unknown. The quest begins as a Christmas mystery and ends in a centuries-old war with wraiths and other magical creatures to save the world.
Village Christmas by Laurie Lee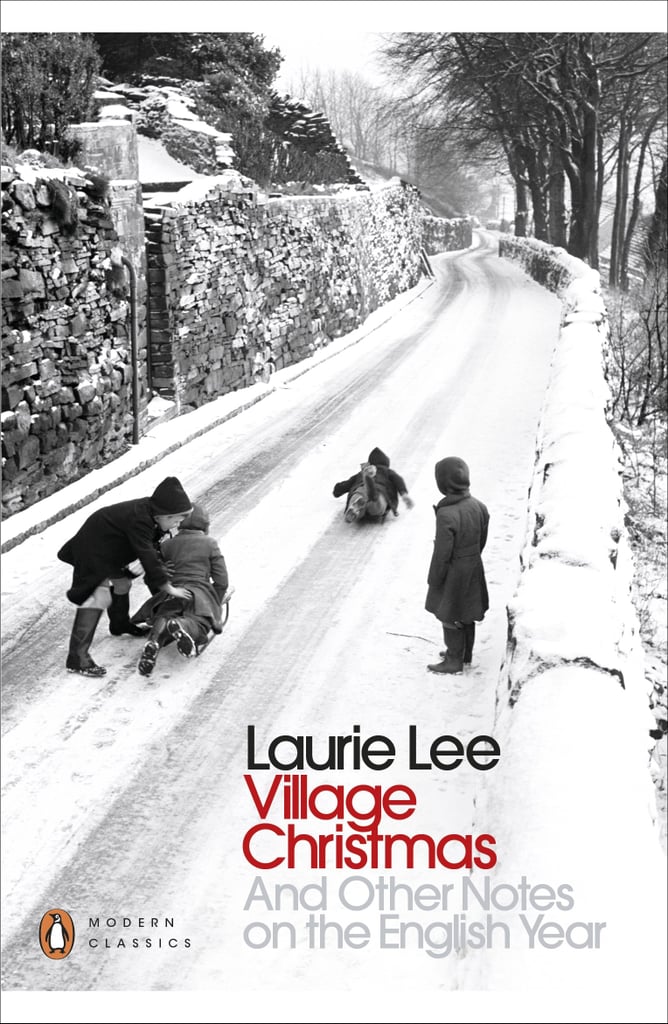 Laurie Lee's collection of childhood memories is the perfect addition to your Christmas book list. In Village Christmas [12], he writes about how he left home at 19 but treasures the memories of his childhood. Lee's sense of humor that paints each tradition with a smile, and the conversational tone carries readers through a world long past. You'll learn Lee's lesson about falling in love during a war and his fight to save his hometown valley from developers who wanted to tear its history from the land. The pages welcome each reader to the Cotswolds of decades past and make each holiday moment more special than before.
An Almost Perfect Christmas by Nina Stibbe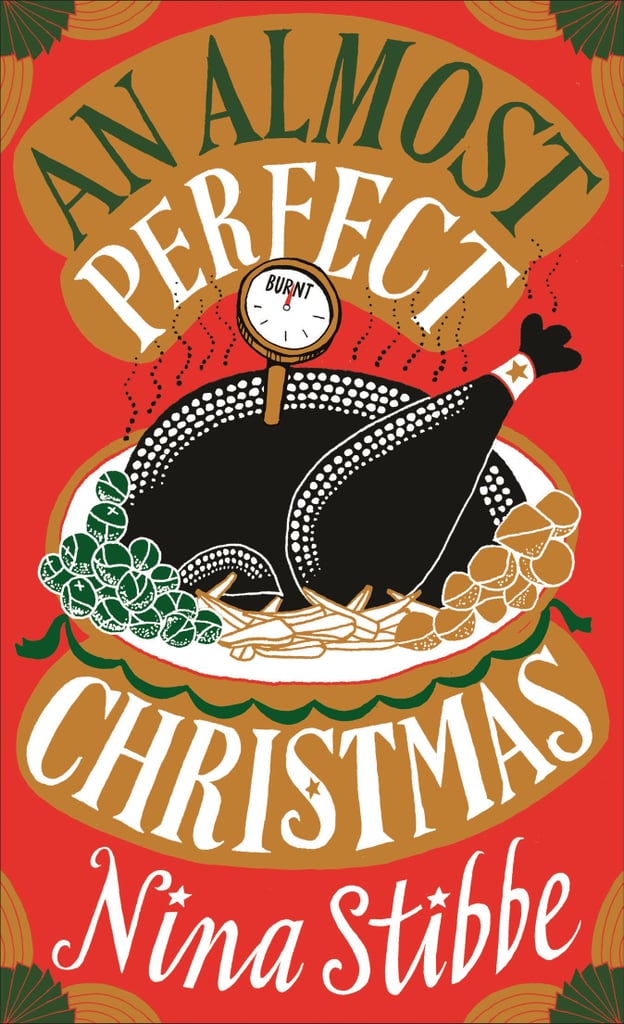 Everyone wants their holiday experience to be perfect, but oftentimes things go wrong. Nina Stibbe's An Almost Perfect Christmas [13] encourages readers to laugh about seasonal frustrations with a bit of Christmas cheer. She writes of her mother's annual battle to make the perfect turkey, their pudding fires, and the round-robin code of conduct that kept their house on track for the new year. It's a delightful read sure to give everyone a good laugh, even if your Christmas feels more unruly than ever. Take an afternoon trip through Stibbe's memories, and you'll treasure your seasonal festivities more than ever before.
The Gritterman by Orlando Weeks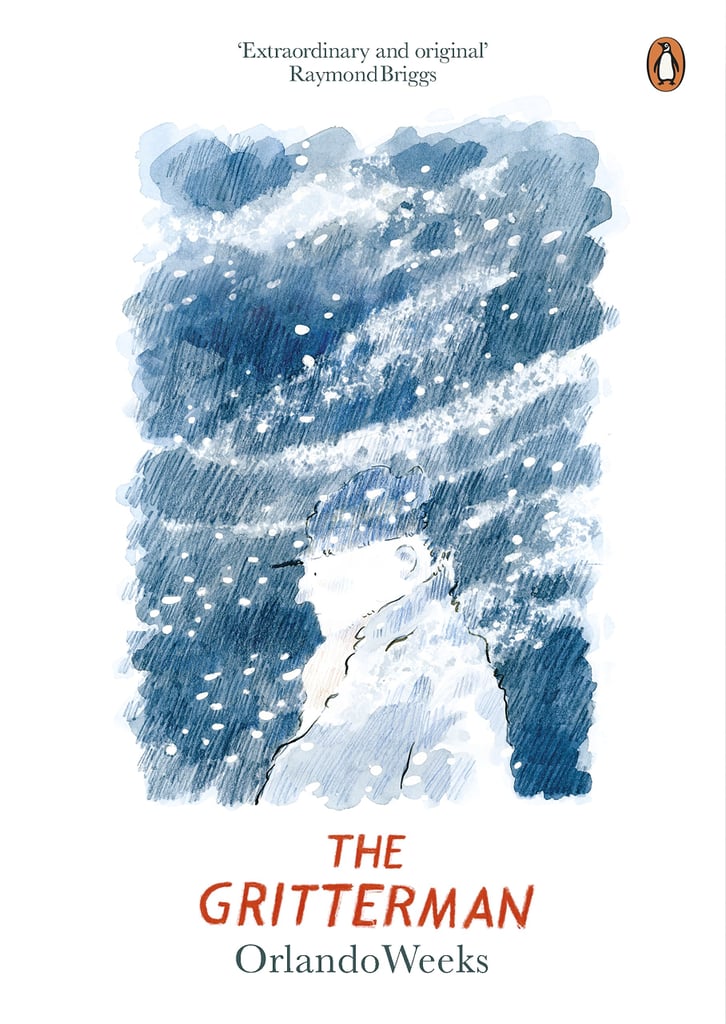 Snowy winter evenings illuminated by the moonlight are the perfect place to spend your time, according to the unnamed protagonist in The Gritterman [14]. He spent decades shoveling snow around his city, but the town council has laid him off. This book follows him through his last night on the job, and as a very unique added bonus, the book comes with an accompanying soundtrack. The author is Orlando Weeks, who combined his personal experience with his storytelling passion to create this immersive debut children's book. Whether you prefer physical pages or audiobooks, this is one of the best holiday books of the year.
The Christmas Pig by J.K. Rowling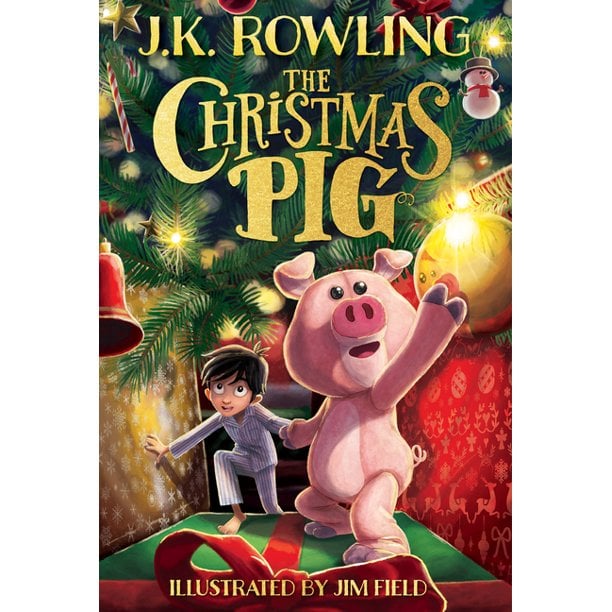 Kids can go on a new seasonal adventure this year by reading The Christmas Pig [15]. In this J.K. Rowling story, Jack is the protagonist who adores his toy, Dur Pig — also known as DP. They take on the world together, but DP goes missing on Christmas Eve. When Jack's parents replace him with a replica toy called the Christmas Pig, they embark on a magical adventure to save Jack's best friend and treasured companion. It's an excellent addition to any kid's bookshelf or their collection of gifts under the Christmas tree. The artwork is also one of a kind, and will be sure to delight any child on a snowy holiday night.
Letters From Father Christmas by J. R. R. Tolkien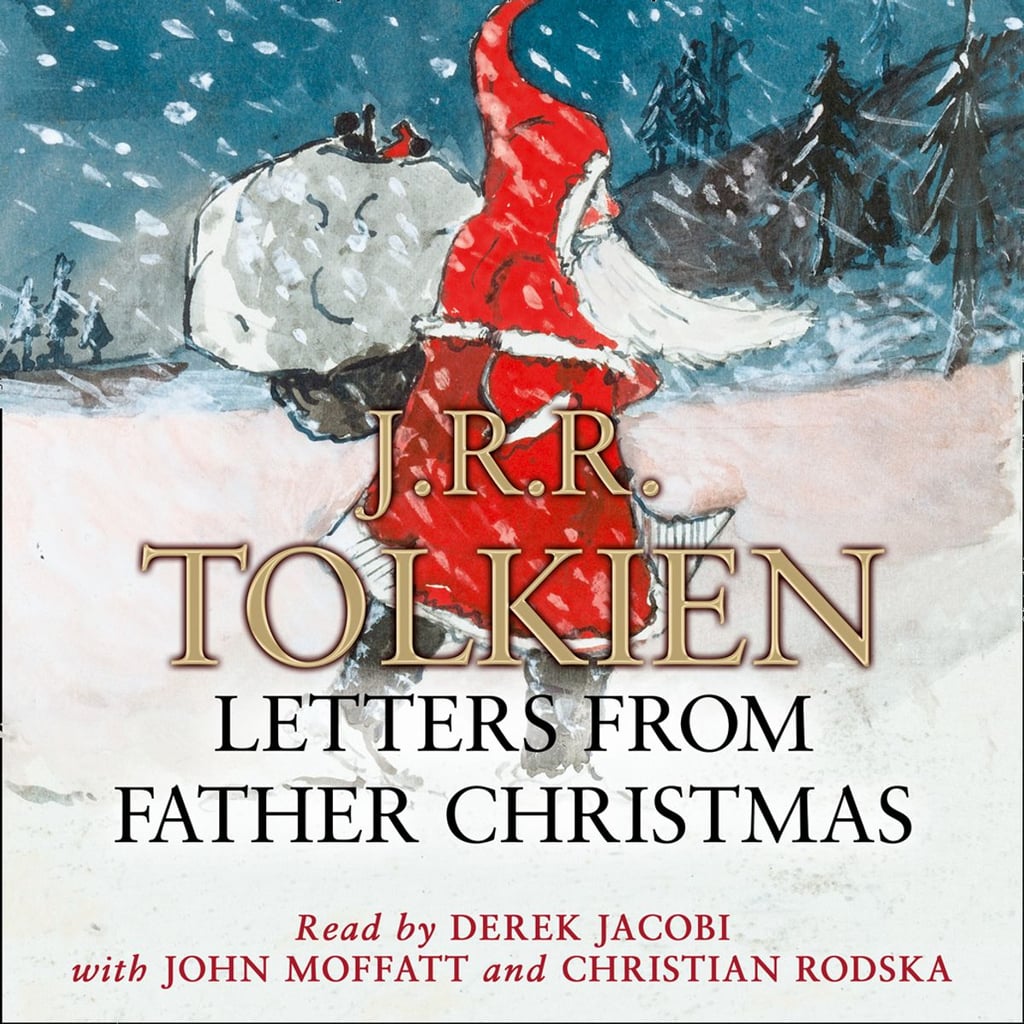 J. R. R. Tolkien isn't just famous for his Lord of the Rings series. He's also the author of Letters From Father Christmas [16], a collection of letters he wrote for his kids under the pseudonym of Santa Claus. Each year, Tolkien wrote as the jolly old man himself and left notes for his children to discover. They describe stories of how a polar bear crashed through his roof, how he met the man in the moon, and even how goblins live beneath his house. The side characters also sometimes pen a letter with their side of the story. It's an enchanting collection that will make every reader feel like they're part of the family.
Duke, Actually by Jenny Holiday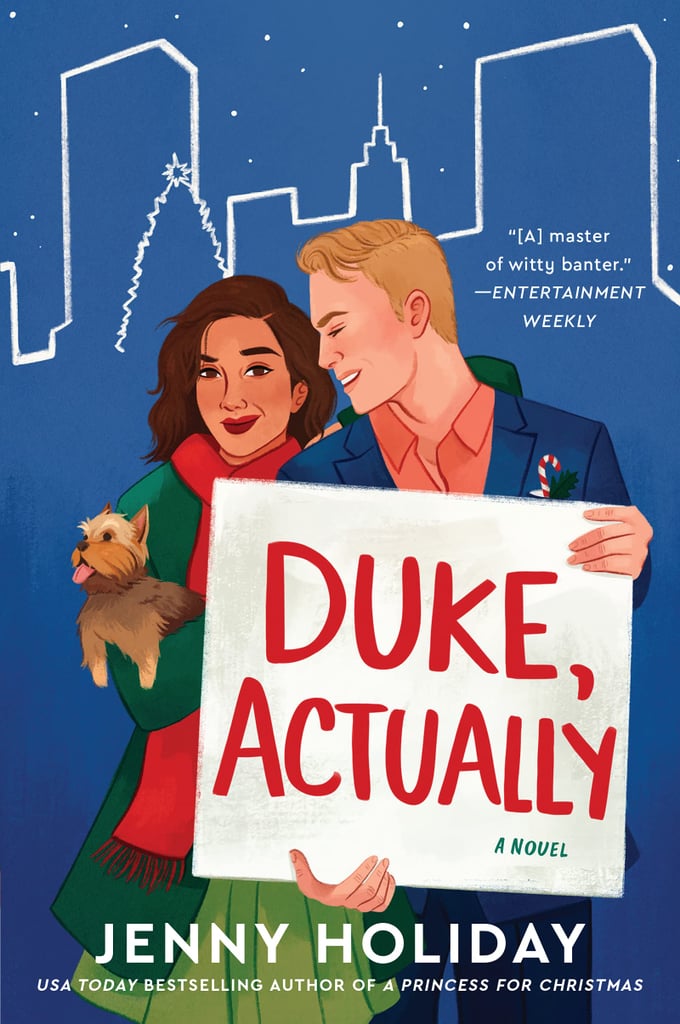 Sometimes the best holiday-spirited books feel like a movie in your hand. Jenny Holiday's Duke, Actually [17] is a contemporary romance set in New York City during the Christmas season, so it's the perfect read after watching a holiday Hallmark or Netflix movie [18]. When Baron Maximilian von Habsburg, heir to the Duke of Aquilla, gets dumped by his princess fiancée, he's ready to explore New York City to find true love. It's there that he comes across Dani, who wants something more profound than the past relationships that hurt her heart. Prepare yourself for snow angels in Central Park and conversations about why falling in love only gets better when it happens with a bit of Christmas magic.
Holidays on Ice by David Sedaris
You may have seen David Sedaris' work on the stage or by listening to This American Life, but his book Holidays on Ice [19] will give you a new perspective on his life and the holiday season. Sedaris writes about how he used to work as a part-time elf at Macy's, the challenges of explaining the Easter bunny to his French friends, and why specific Christmas traditions are a puzzle for him to figure out. As each essay jaunts through major holidays, you'll get ample laughs and a reminder about what makes Christmas so special — the chance to make memories with all of your favorite people.
A Christmas Legacy by Anne Perry
A Victorian-era mystery is precisely what your Christmas season needs this year. Anne Perry weaves a thrilling tale in A Christmas Legacy [20], which tells the story of Gracie, who wants to start a new job after Christmas, after spending years as a maid. That's when Millie shows up, panicked about a thief stealing things from the neighboring household where she also works as a maid. Gracie realizes she's the only one who can figure out who the thief is before Millie receives the blame and gets thrown out on the street. Dive into the captivating book to see if Gracie can save Christmas and a few lives along the way.
Christmas Days by Jeanette Winterson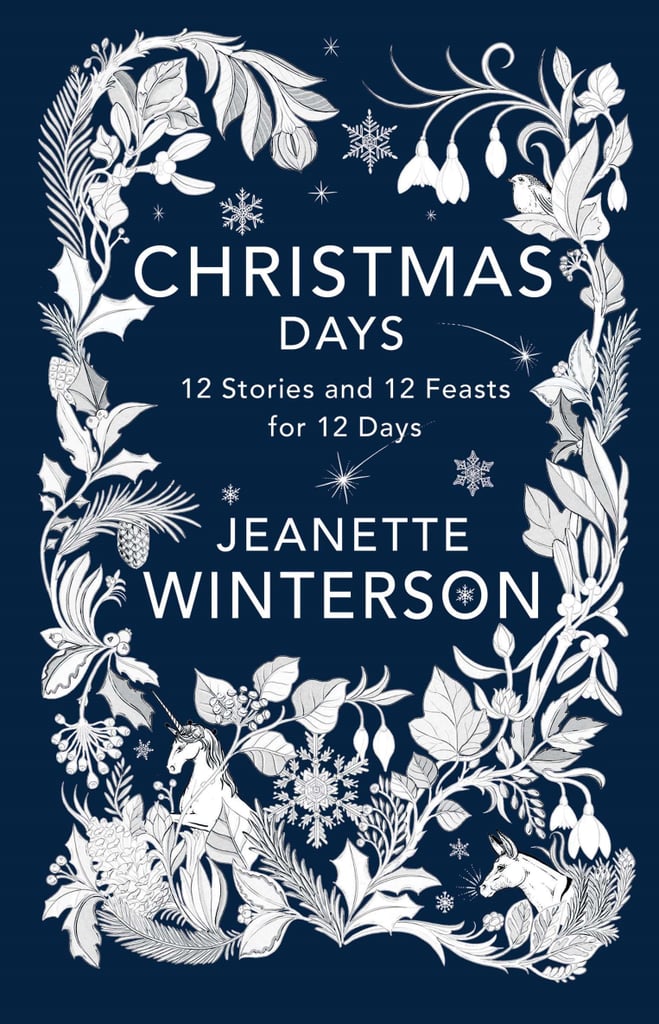 The holidays wouldn't be the same without delicious food on the table every night. Jeanette Winterson wants everyone to try her favorite seasonal dishes that are spelled out in her book Christmas Days: 12 Stories and 12 Feasts For 12 Days [21]. Each short story showcases Winterson's dark sense of humor and weaves a spooky sense of holiday wonder into tales of her memories and the exact recipes for the 12 days leading up to Christmas. As you read ghost stories, romantic retellings, and family dramas, you'll also experience a delicious trip for your tastebuds. You'll definitely need to read this one at the kitchen table.
The Holiday Swap by Maggie Knox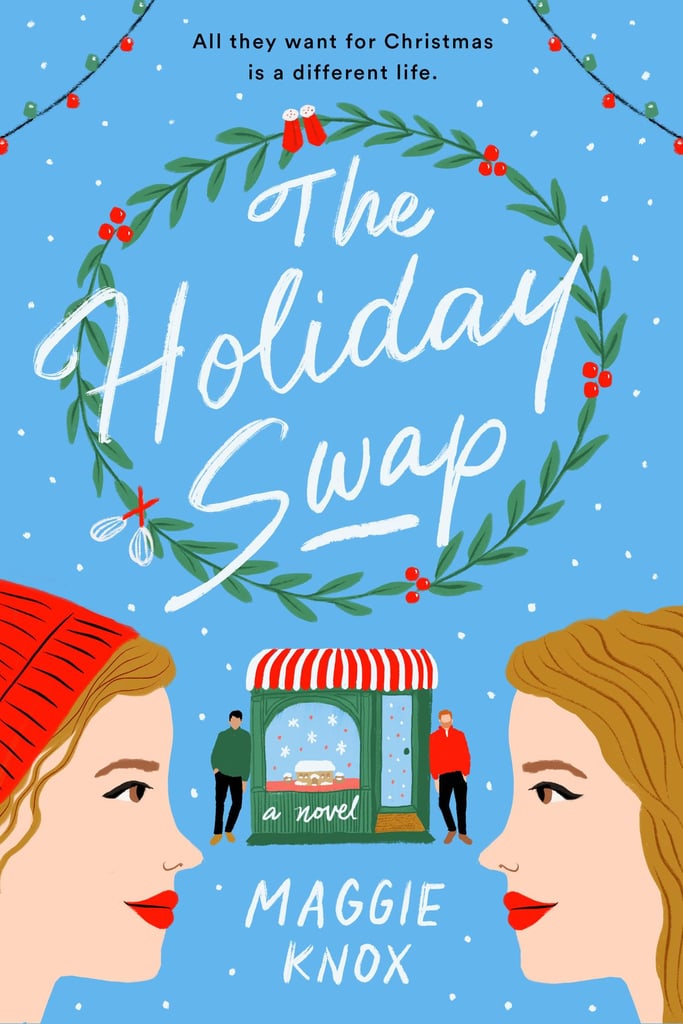 Few thing are more charming than Christmas, except perhaps a pair of identical twins. That's what inspired Maggie Knox to write The Holiday Swap [22]. Her novel is a feel-good romantic comedy about twins swapping places during the holiday season that will easily earn a spot on your roster of the best holiday books. Charlie Goodwin loses her ability to taste and smell after an accident on the set of her cooking show. Cass runs a bakery while fending off an obnoxious ex who desperately wants to get back together. When they switch lives, unexpected love interests complicate their plans and make it nearly impossible to get everything back on the right track before the new year arrives with its own complications.
The Best Christmas Pageant Ever by Barbara Robinson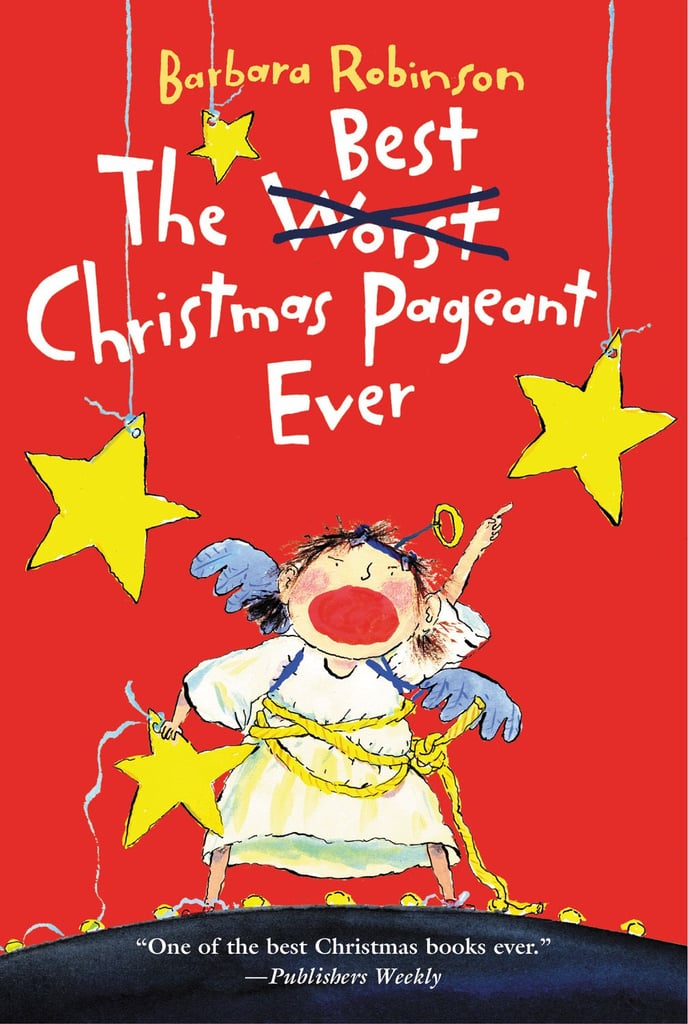 Gather your kids, nieces, and nephews for a cozy night with The Best Christmas Pageant Ever [23]. The hilarious picture book follows the Herdman siblings, otherwise known as some of the worst kids ever, by their own acclaim. The group of mischievous kids takes over their town's annual Christmas pageant with a ruse involving holiday ham, the three wise men, and some spooked shepherds. Their shenanigans might seem crazy, but given that the siblings have never heard the traditional Christmas story before, they'll put a unique spin on the tale. Initially, the Herdmans only wanted the free snacks available at the pageant, but they end up staying to put on a show that will give your loved ones a good laugh.
How to Catch a Gingerbread Man by Adam Wallace & Andy Elkerton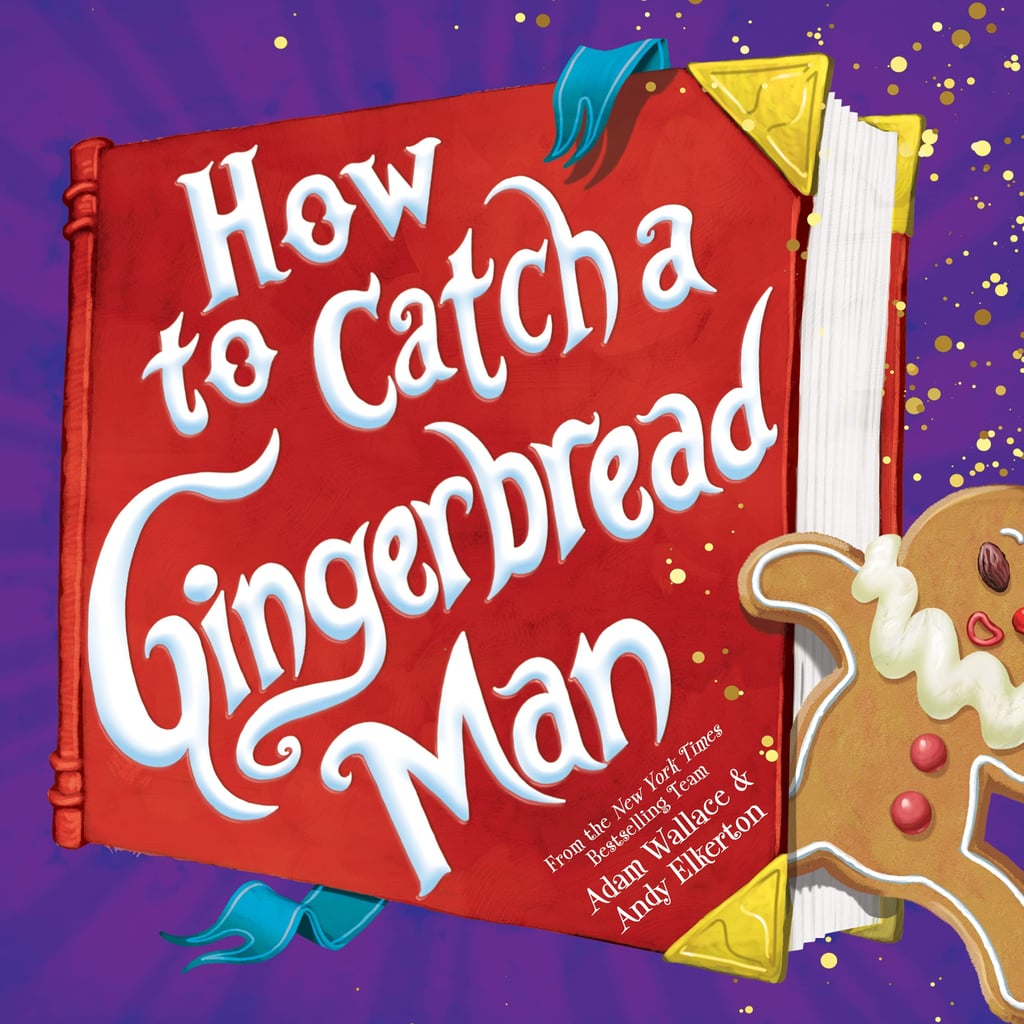 Decorating gingerbread cookies [24] is a fun Christmas activity for the whole family, but it'll be so much more enjoyable if you read How to Catch a Gingerbread Man [25] while the cookies bake. This children's book features a gingerbread man that comes to life and has an adventure in a bookstore with Peter Rabbit, Robin Hood, Sherlock Holmes, and many other famous characters. Readers get to participate in the fun by turning each page to set traps to catch the gingerbread man. It's a fun literary trip for young readers and family members who want to kick their feet up after a long winter day.
The Nutcracker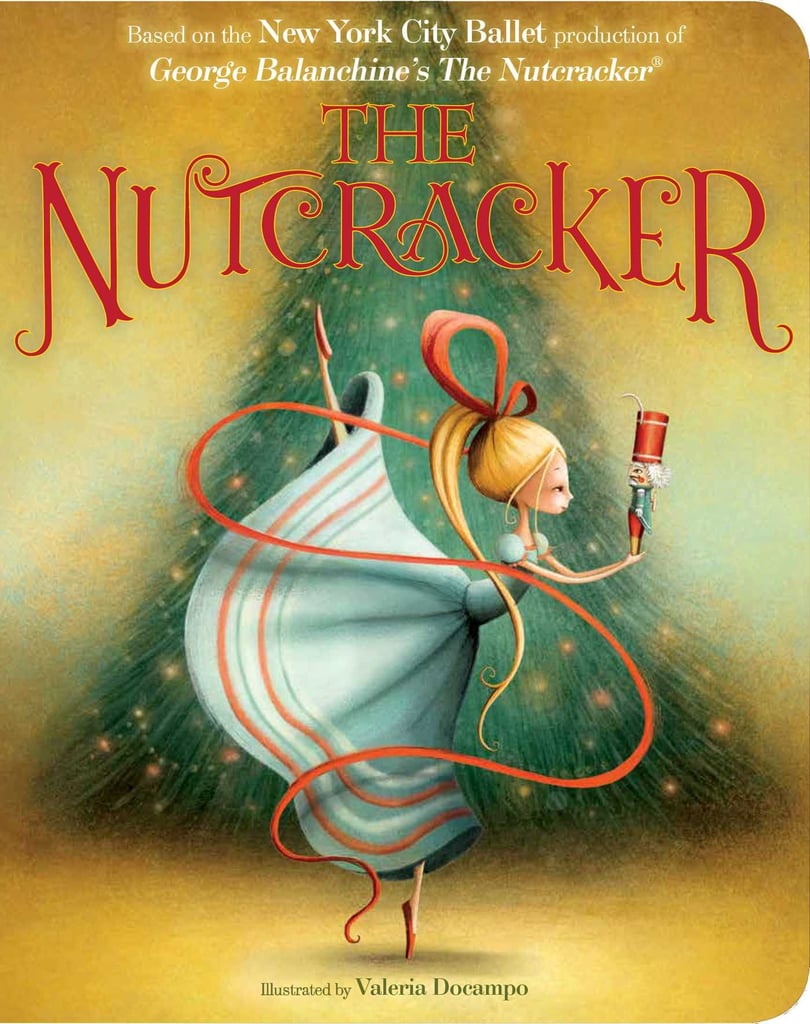 Have you ever wanted to take your loved ones to see the famous holiday Nutcracker performance but worried that the little ones might get confused? Before everyone sees the ballet this year, read The Nutcracker [26] together. The New York City Ballet company put the picture book together to explain the dance to little readers. Each illustration uses backdrops and costumes inspired by the real-life costumes seen on stage so kids can enjoy every moment of their annual Nutcracker viewing. The book is as entertaining as the show, and truly brings all the magic of the classic Christmas story to life.
One Day in December by Josie Silver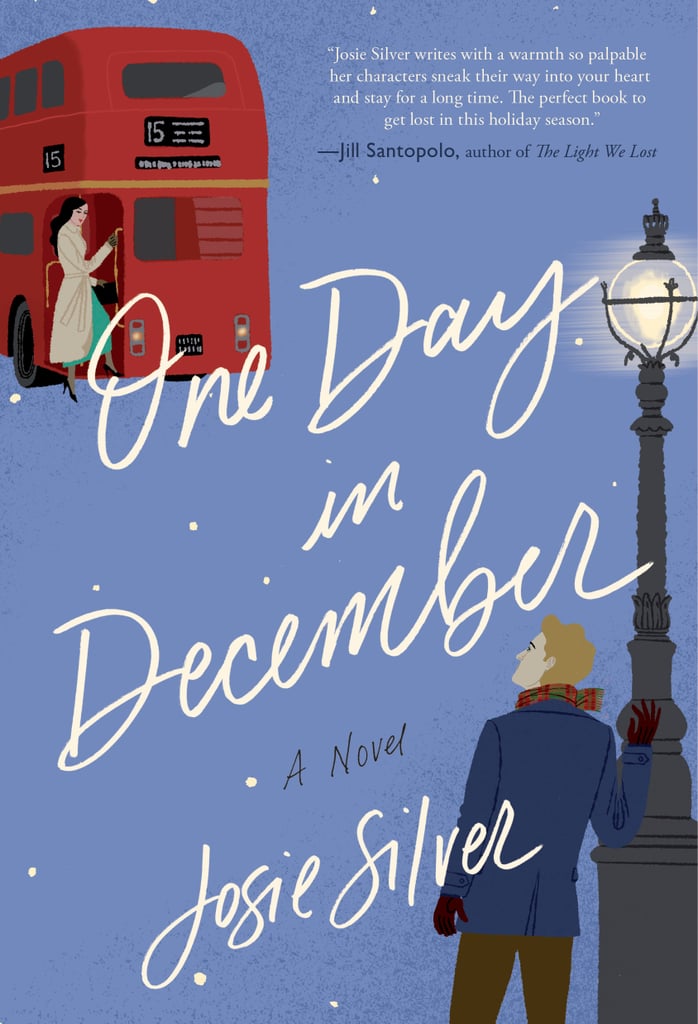 There's a reason One Day in December [27] by Josie Silver made The New York Times bestseller list — it's a heartfelt romance novel about how true love can persist over a decade, even when the two people's stars don't align. Laurie falls head over heels for a guy outside her bus window but can't meet him because he doesn't catch a ride for the same destination. She searches London for nearly a year and only finds him after attending a Christmas party where her best friend Sarah introduces him as her new boyfriend, Jack. It's a new twist on the love triangle plot line that will warm every reader's heart and thrill you with shocking twists and turns on each page.
No Ordinary Christmas by Belle Calhoune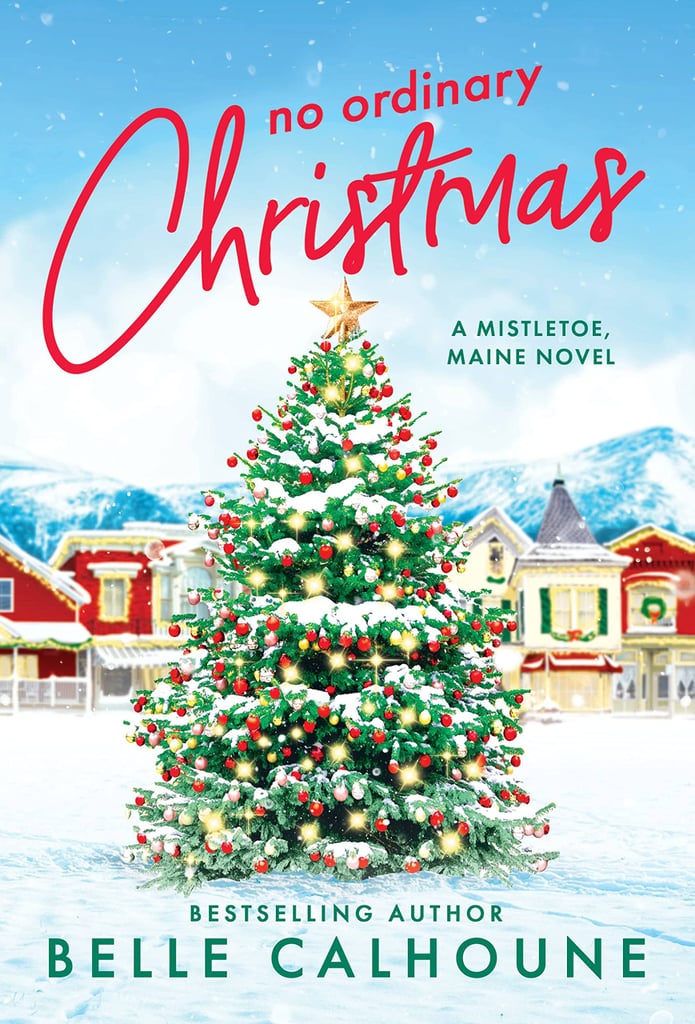 Take a road trip to Mistletoe, Maine, and settle down for the first book in a duology set in a small town. In No Ordinary Christmas [28], Dante West returns to his hometown to make his next big movie. He doesn't realize that the move will force him to come face-to-face with Lucy Marshall, an ex-girlfriend who loved him and got her heart broken when he left for Hollywood years ago. After Dante makes a sizable donation to the library to film on-site, their hearts get tangled up again. The magic of Christmas could make their love last this time if they're willing to let go of the past and look forward to what the future might hold.
A Boy Called Christmas by Matt Haig
Ever wondered what Santa Claus did before starting his annual Christmas trip around the world? A Boy Called Christmas [29] is a children's book that answers all your pressing questions. Matt Haig writes about 11-year-old Nikolas, who has parents who love him, but only has one toy: his turnip doll. One day, his dad disappears, and Nikolas realizes he needs to go to the North Pole to rescue him. Trolls, reindeer, and an enchanted village help him along the way. The story is about the spirit of goodwill and how Nikolas earned the nickname of Christmas before the holiday ever existed.
The Christmas Bookshop by Jenny Colgan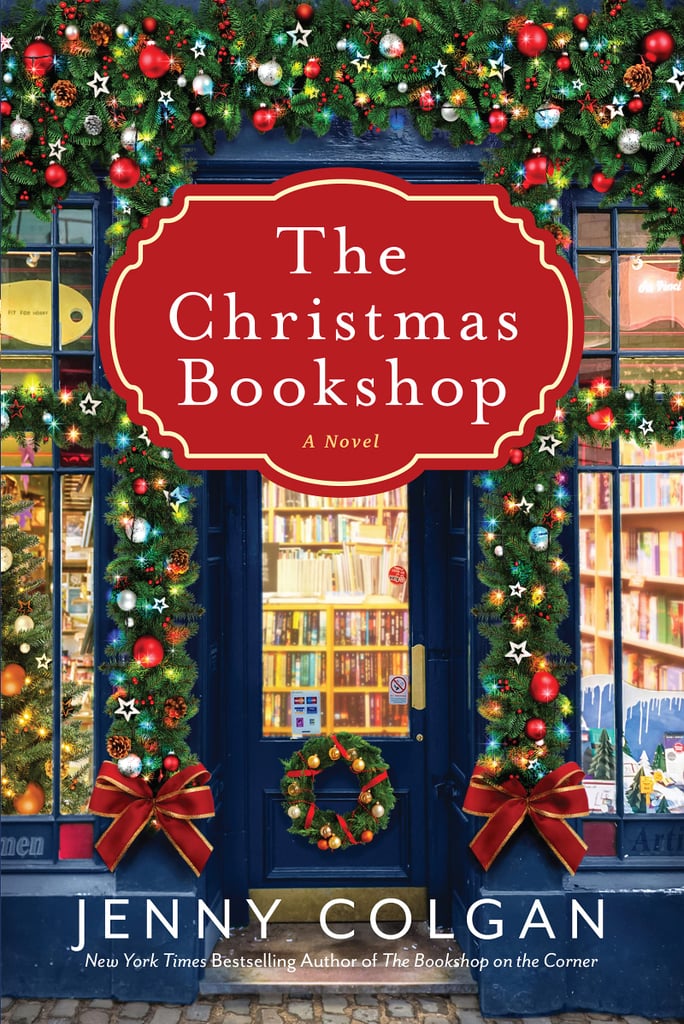 Readers know Jenny Colgan for her romantic comedy fiction, and they won't feel disappointed after picking up The Christmas Bookshop [30]. The protagonist, Carmen, is unhappy with her life and jealous of her sister because she has the dream house, the dream husband, a great job, and a growing family. One of Carmen's clients has a failing bookshop and offers her the job of saving it. The only problem is that the bookshop is in Carmen's hometown, so her rivalry with her sister spins out of control. Family secrets are revealed during the Christmas season, and they teach everyone that love can be complicated, but it's always within reach.
So, This Is Christmas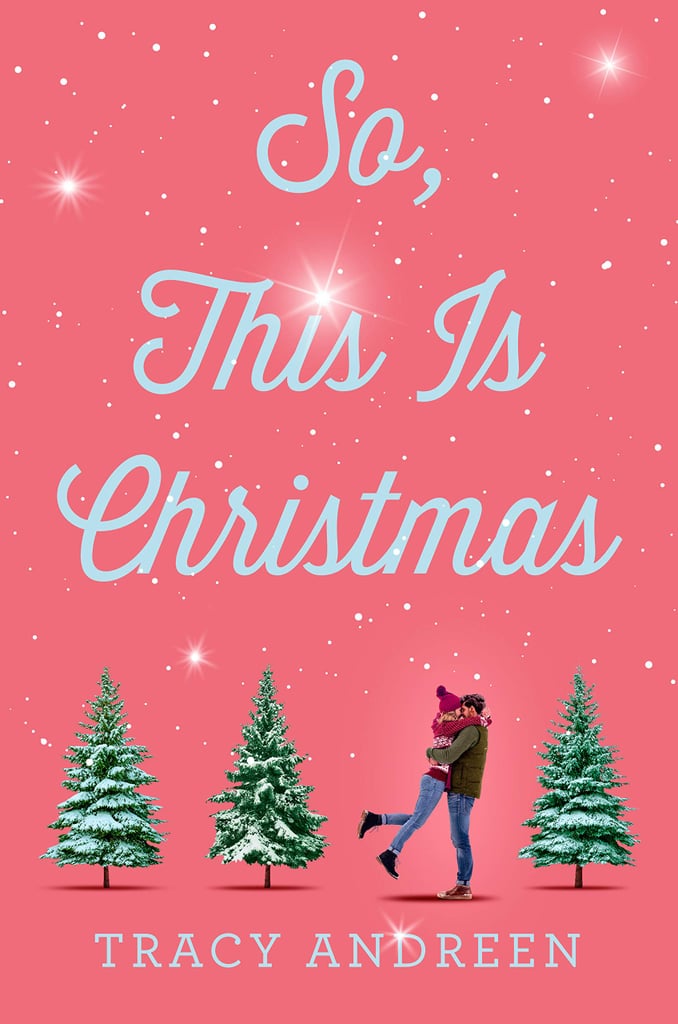 There aren't many young adult novels that feature the holiday season, but So, This Is Christmas [31] is perfect for teen readers who want to jump into Christmas books. Finley Brown is a 16-year-old who returns to Oklahoma from her boarding school for the holidays. She discovers that everything turned upside down while she was away. Her parents are separated, her ex-boyfriend is dating her best friend, and her worst enemy works at her grandma's bed and breakfast. It's a beautiful story of the discovery that love is the best Christmas gift of all, and examines how to find your place in a world you no longer recognize.
Death Comes at Christmas by Gladys Mitchell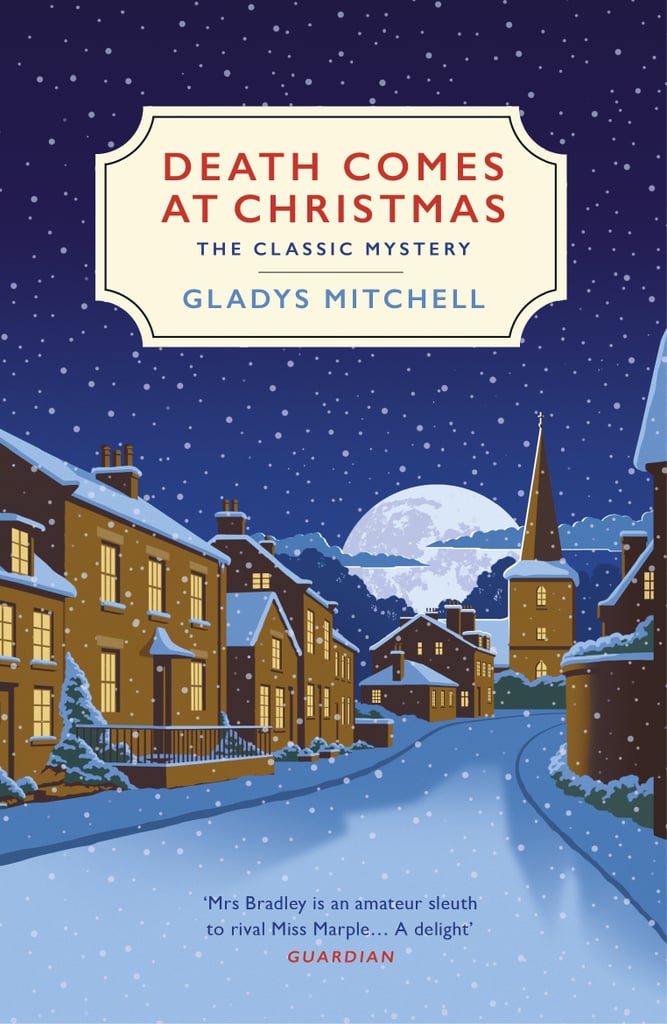 Anyone who misses classic mystery novels will love Death Comes at Christmas [32]. It originally debuted in 1936, but it won over so many hearts that publishers still print Gladys Mitchell's novel today. The novel is about Mrs. Bradley, an amateur detective who stumbles upon a Christmas crime in Oxfordshire. A townsperson finds a solicitor's body by the river, and his death is declared a heart attack. But Bradley is suspicious. She begins to uncover chilling clues that could put her loved ones at risk of a clever killer during the most magical time of the year. If you fall in love with Bradley's crime-solving skills, you're in luck; the detective shines in a series of books by the same author.
Merry Christmas, Strega Nona by Tomie de Paola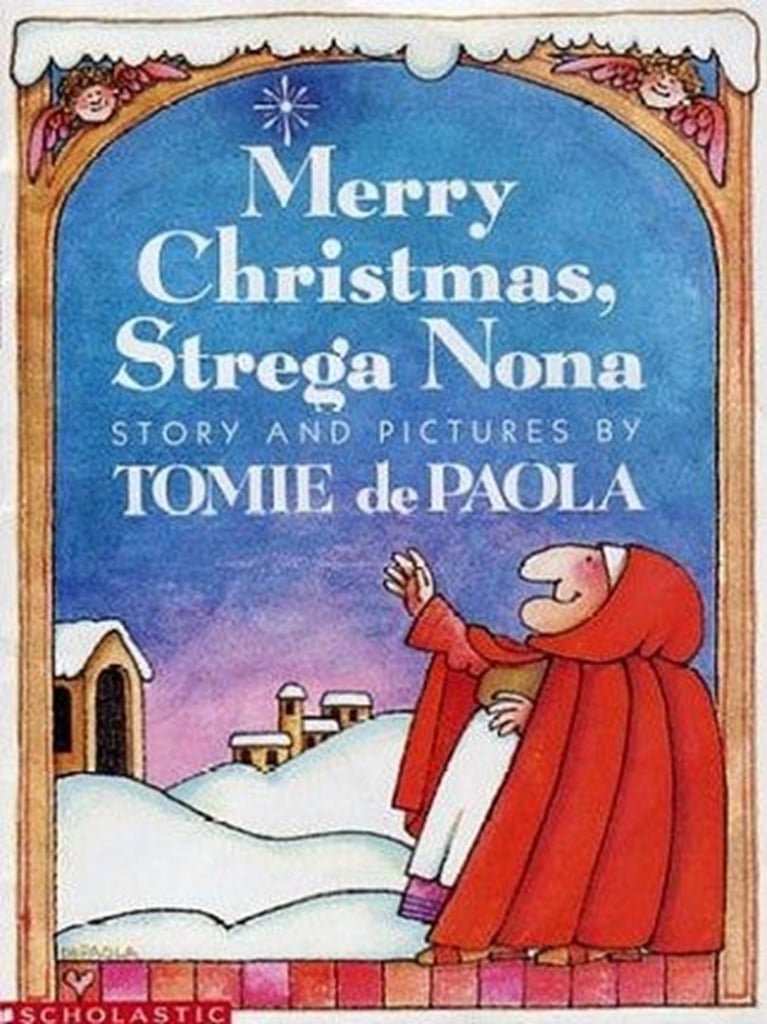 Strega Nona is a beloved children's literature character who deserves a permanent place amongst your holiday books. In Merry Christmas, Strega Nona [33], she has to create the perfect holiday feast without using any magic. The season prevents magical beings from using their greatest skill, so she has to rely on her friends to help her get everything ready. Alongside a baker's daughter and Strega Nona's assistant, Big Anthony, the team will have to work hard to pull off the Christmas dinner everyone's looking forward to. Thankfully, Big Anthony has a few tricks up his sleeve that will make the job more fun.
Let It Snow by John Green, Maureen Johnson, and Lauren Myracle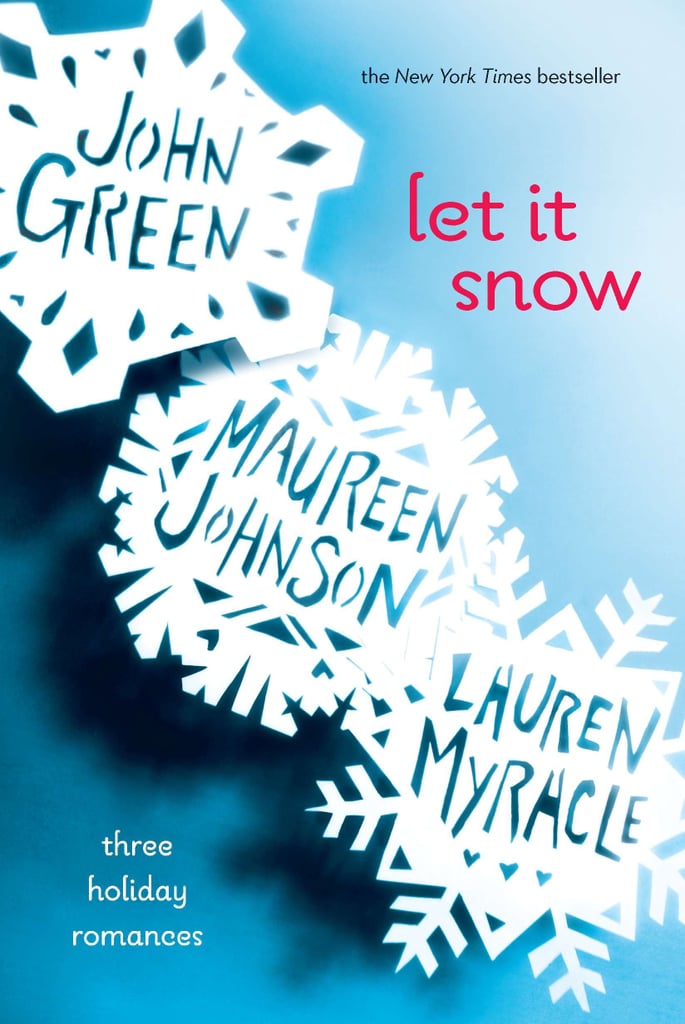 It's not every day that a group of talented writers team up to add a little spice to the holidays. The trio of John Green, Maureen Johnson, and Lauren Myracle come together to tell the story of a storm that buries Gracetown on Christmas Eve. Let It Snow [34] pulls readers in with three tales of people who weather the storm in different ways. One character escapes from a stranded train to find her way to the nearest town, which sets off a series of events that changes everyone's lives. Elsewhere in the town, there's romance and laughter, and questions of how to best endure a storm as the Christmas season is blanketed in snow.
A Christmas Story by Jean Shepherd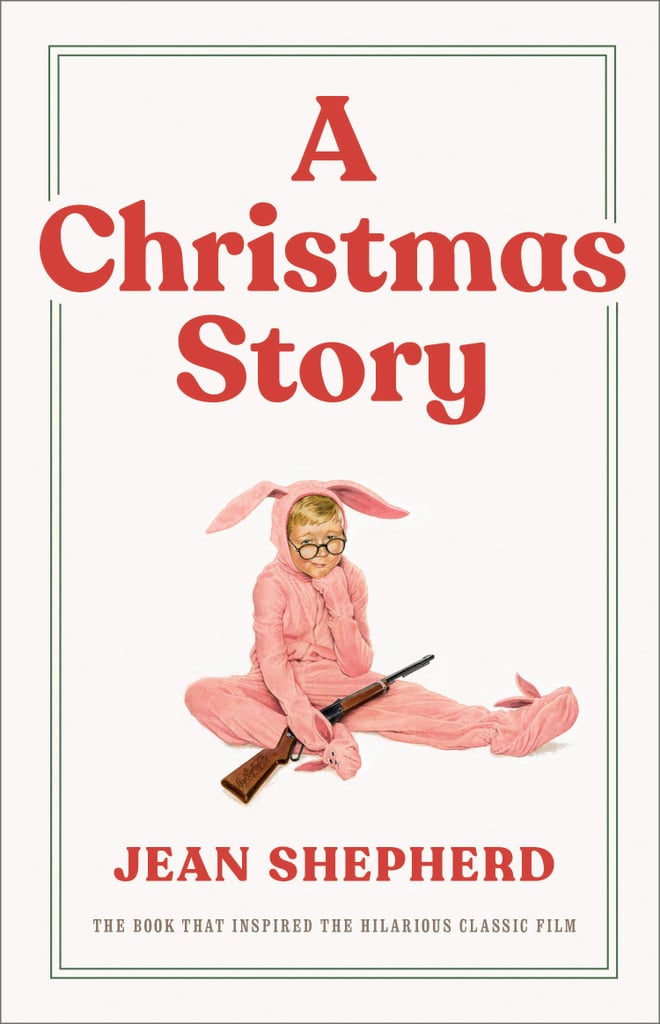 Many people have holiday movies they watch every year. A Christmas Story is one of the most popular movies [35] for families who want to have a good laugh on Christmas Eve. The film is a fictional retelling of Jean Shepherd's childhood experiences, but A Christmas Story [36] was the original book that inspired the movie crafted by Shepherd's iconic sense of humor. Enjoy this collection of short stories that surprise readers with new tales and surprising twists that didn't make it into the famous film. The book is a lighthearted read that transports readers back in time and invites them into Shepherd's family during a season when everyone wants to hold their loved ones close.
A Magical New York Christmas by Anita Hughes
Get away to the Plaza Hotel with Anita Hughes' romantic holiday novel, A Magical New York Christmas [37]. When 26-year-old Sabrina Post arrives at the Vanderbilt suite in the Plaza, she's ready to ghostwrite a memoir about a well-known art dealer named Grayson Westcott. The struggling journalist is excited to earn a paycheck and stay for a week in the hotel, but her plans of relaxation and writing get derailed by a British visitor who she meets at the hotel bar. He mistakes Sabrina for a wealthy guest, and she refuses to correct him, but that decision leads her to discover that Ian Wentworth is also covering up his true identity. The two characters don't realize that their venture to learn the truth will also lead them to love.
The Night Before Christmas by Nikolai Gogal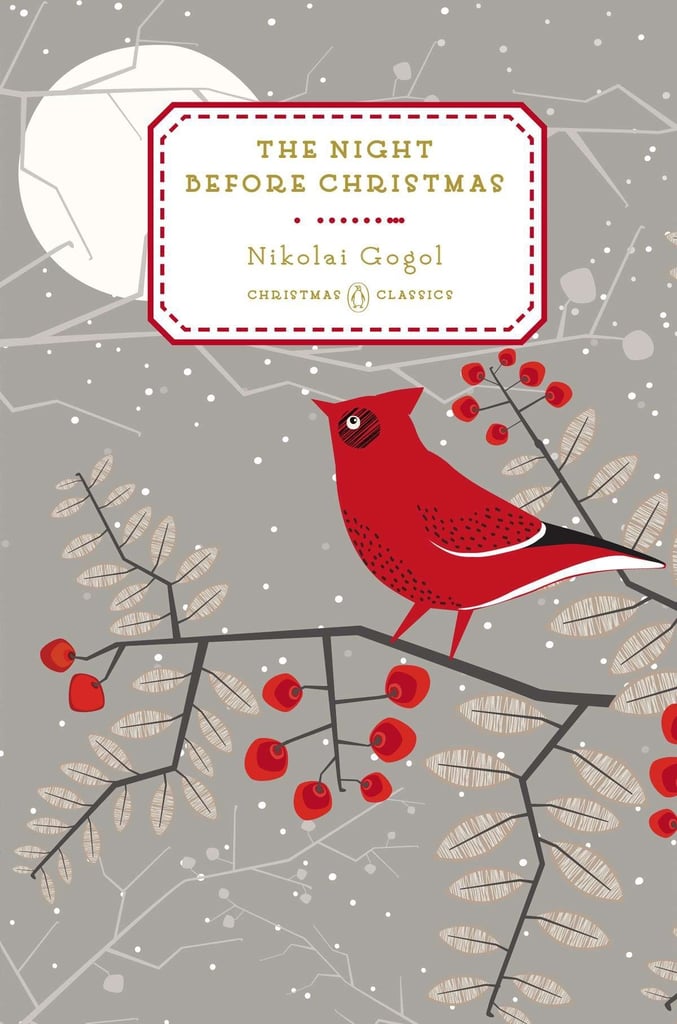 Most people have heard the classic Christmas tale by the same name as Nikolai Gogal's novel. What many don't know is that Gogal wrote The Night Before Christmas [38] long before the modern story began. In 1831, Gogal began to write a story about a Ukrainian blacksmith's battle with the devil to save his village of Dikanka. When they both fall in love with Oksana, mischievous pranks ensue. They struggle to each win Oksana's heart in a story that many families still read every Christmas Eve. Enjoy one of the most legendary holiday tales from the father of Russian literature, who wields humor and innovative storytelling in every line.
A Maigret Christmas by Georges Simenon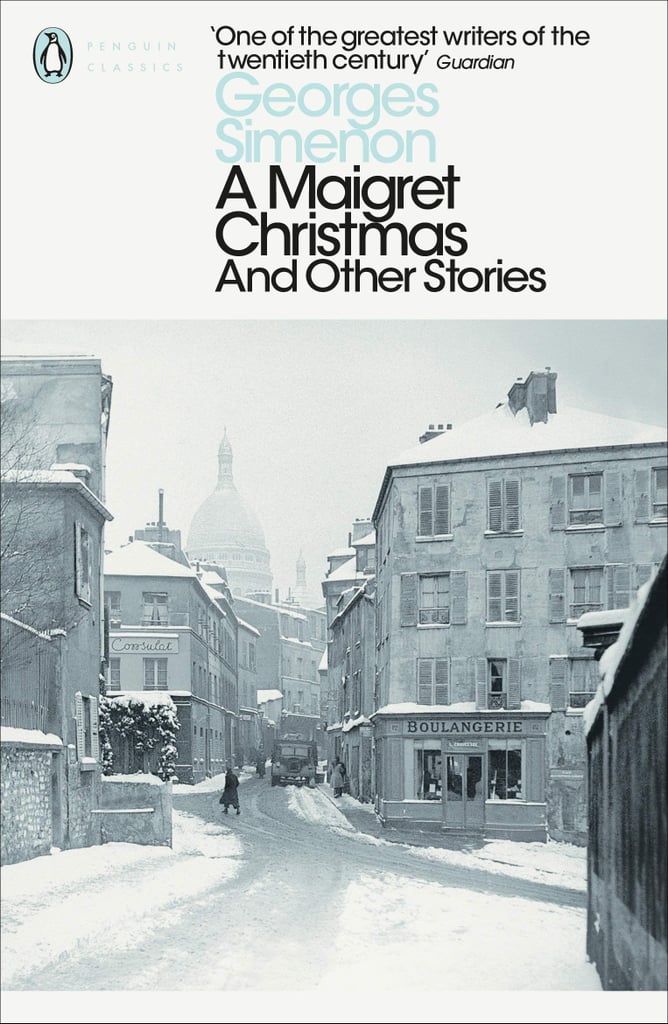 Georges Simenon is known as one of the greatest writers of the 20th century. His skill continues to entertain readers who pick up A Maigret Christmas [39], Simenon's collection of Christmas mysteries that only Inspector Jules Maigret can solve. Each story takes readers to a new time and place, and this compilation focuses on events that occur during the Christmas season. In one story, the inspector follows a trail of clues to track down a criminal. Another story shows the inspector helping a young girl who upsets her neighbors by saying she saw Father Christmas. Each of the nine thrilling short stories with young heroes will entertain any reader this holiday season.
The Life and Adventures of Santa Claus by L. Frank Baum
L. Frank Baum became famous for writing about a yellow brick road in a magical land, but he also wrote a few holiday books that modern readers will love. The Life and Adventures of Santa Claus [40] is his original story from 1902 that people of all ages will adore. Baum writes about how Saint Nick came to be, in a humorous tale that's warm and inviting. Get lost in a universe filled with mythological creatures like elves, gnomes, and nymphs that help Saint Nick kick off the first Christmas ever. You'll never look at Christmas the same way again after making friends with Baum's roster of characters.
The 13th Gift by Joanne Huist Smith
The best Christmas miracles sometimes happen in real life. Joanne Huist Smith writes about one such case in The 13th Gift: A True Story of a Christmas Miracle [41]. When she loses her husband unexpectedly just before Christmas, Smith has no idea how to handle her grief and help her kids through their family's loss. When she can't see a way forward, gifts begin to appear daily on her porch. Each gift has a note: "From True Friends." Smith's family pulls together to figure out the mystery behind the presents and learn how acts of kindness can change a life even during the darkest of times.
10 Blind Dates by Ashley Elston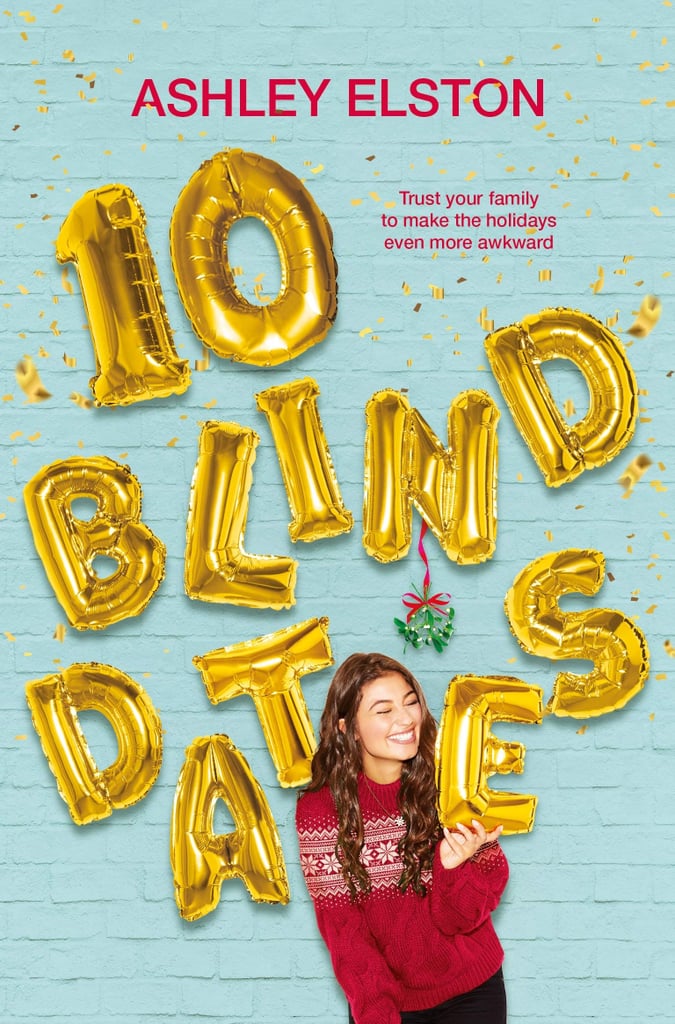 The Christmas spirit abounds in 10 Blind Dates [42] by Ashley Elston. Protagonist Sophie learns that her family has to spend the holiday in South Louisiana, and she immediately looks forward to meeting up with her long-distance boyfriend. When they arrive and Griffin dumps her, Sophie runs to her grandma's house to heal. However, her grandma has other ideas. She works with other family members to set Sophie up on 10 dates over 10 days. But when Griffin comes back and begs for another chance, Sophie must decide if she's genuinely in love with her unavailable crush or if destiny will drive her back to her former boyfriend by the end of her Christmas break.
Hercule Poirot's Christmas by Agatha Christie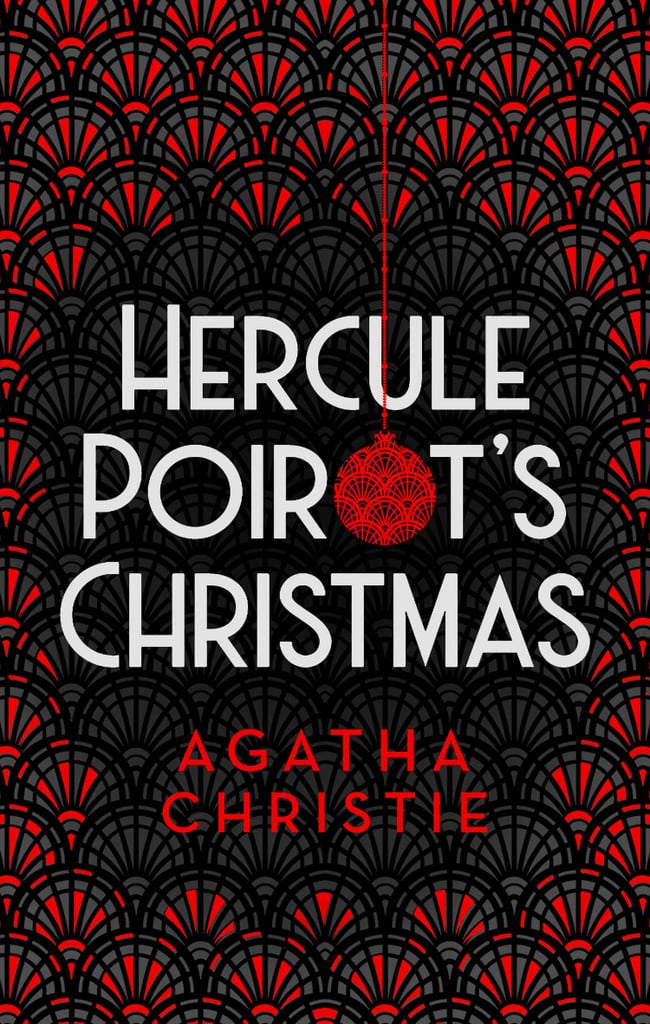 No list of holiday books is complete without an Agatha Christie novel. She writes a heart-stopping tale in Hercule Poirot's Christmas [43], where the titular character gets accidentally involved in a mystery. He learns of a household that gathered on Christmas Eve, only to hear crashing and screaming from their upstairs room. It was upstairs that the Lees found the head of their family dead — an unknown assailant had slashed his throat. Hercule Poirot decides to solve the mystery and get to the bottom of the ever-growing suspicion within the Lee family. As luck should have it, each family member had a reason to despise the victim, and Poirot's Christmas gets derailed by his search for the murderer.
Festive Spirits by Kate Atkinson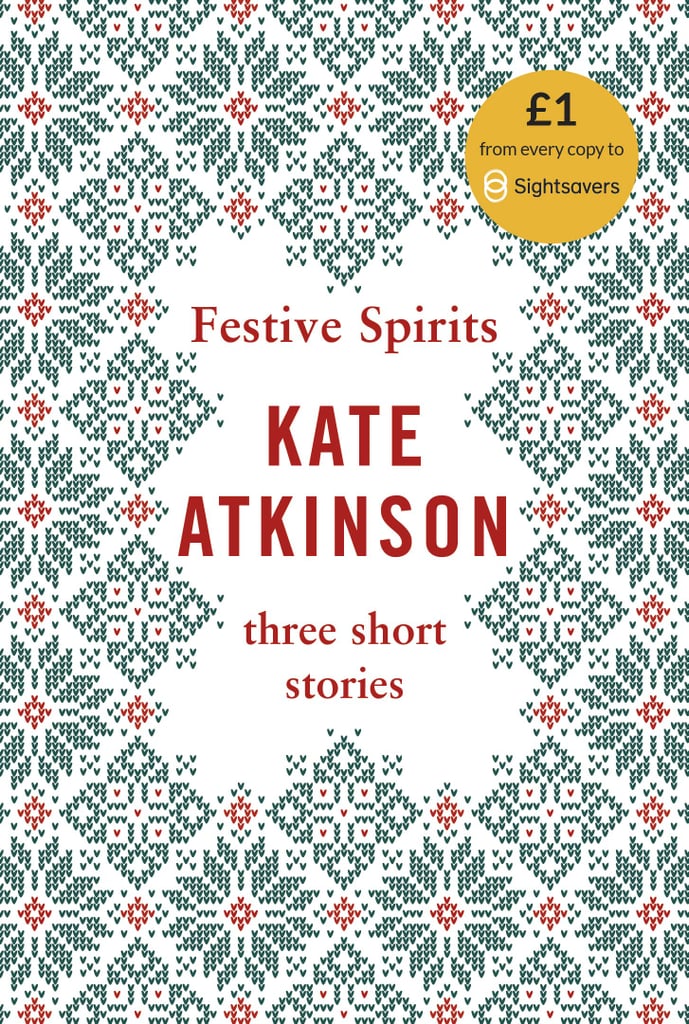 Need something a bit shorter to entertain you during the holidays? Kate Atkinson's Festive Spirits: Three Christmas Stories [44] is a collection of flash fiction stories perfect for anyone looking for new holiday books that won't consume too much time during this busy time of year. The British author writes about a cast of characters, including a family with young kids, a lonely middle-aged man, and a social-status-obsessed couple. Magic appears within each page as each character learns something different about the holiday season. Atkinson's work teaches readers about miracles, love, and the meaning of family in a quick form that's no less well-crafted than any lengthy novel.
The Polar Express by Chris Van Allsburg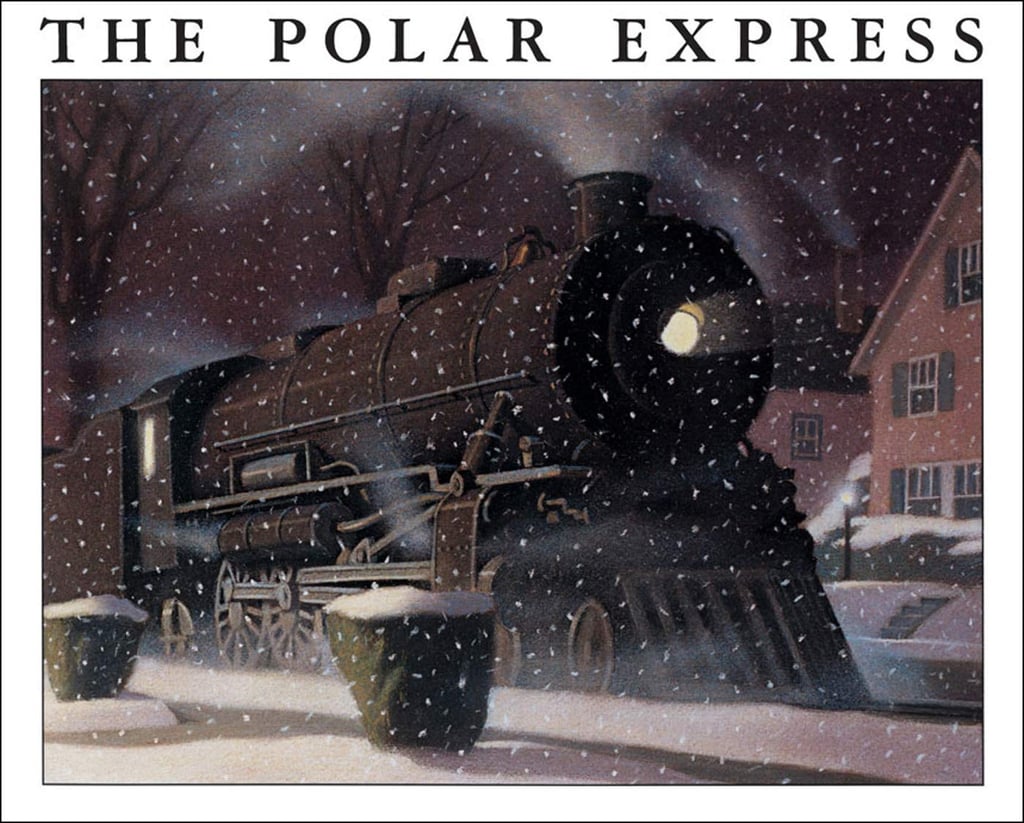 A classic read with almost universal appeal, The Polar Express [45] is still drawing in new readers and teaching a love for books [46] to young and old since its debut in 1985. Tom Hanks [47] starred in a modern filmmaking retelling, but Christmas book enthusiasts know there's no substitute for being whisked away to the North Pole by the book's enchanting art and simple but whimsical prose. Gather the family this holiday season to hear about a young boy's journey aboard a magical train and his heartfelt wishes for the holidays, in this Caldecott Medal-winning Christmas storytelling landmark from Chris Van Allsburg.
The Usual Santas by Peter Lovesey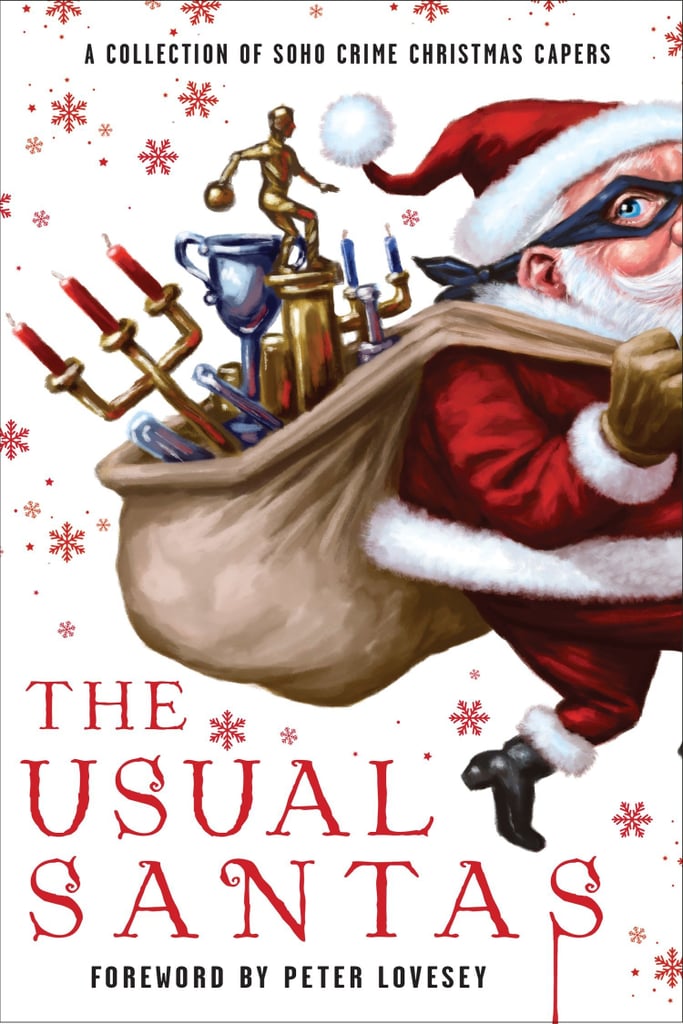 The Usual Santas [48] is not your typical Christmas book. Nevertheless, it makes a perfect stocking stuffer for anybody who enjoys a well-spun crime caper — or 18! After a foreword by Peter Lovesey, a selection of award-winning writers take readers on a journey through 18 mysterious, foreboding, intriguing, and ultimately satisfying mystery and whodunit stories, all centered around Santa Claus himself. This Christmas book is also perfect if you're feeling the itch to get away; these stories take place all around the globe, including Copenhagen, Korea, Paris, Havana, and many other appealing locales, so you can have a winter vacation from the comfort of your couch.
Hiddensee: A Tale of the Once and Future Nutcracker by Gregory Maguire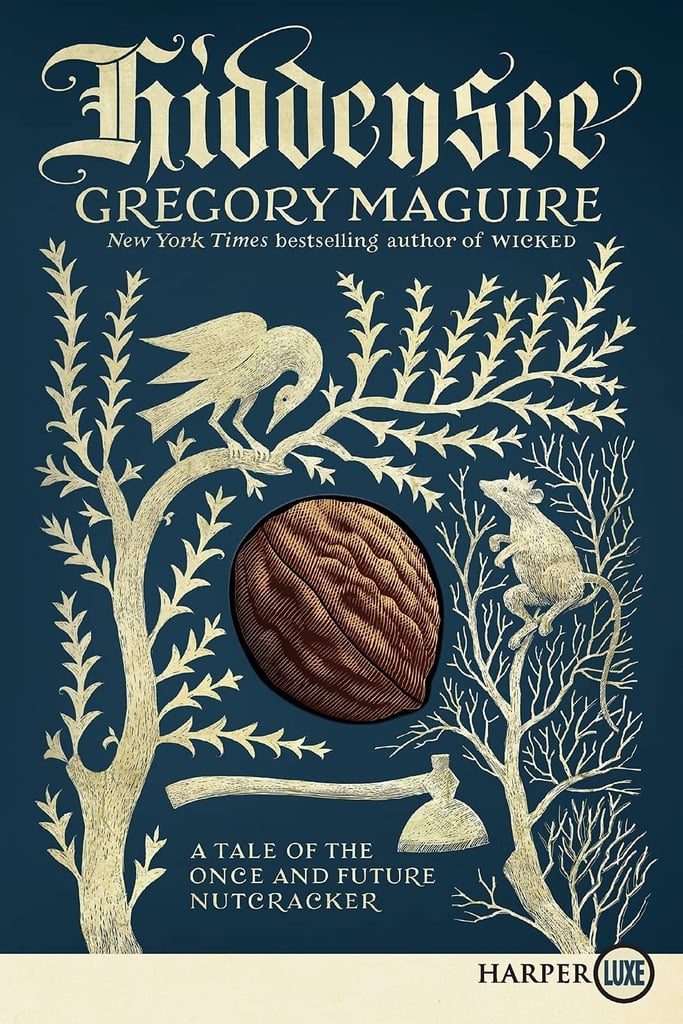 Readers may know Gregory Maguire as the author behind the Wizard of Oz spinoff Wicked. Years later, Maguire put his own unique spin on another beloved literary property: The Nutcracker. Hiddensee [49] is no mere retelling, though. In this story, Maguire treats readers to a tale of the origins of the nutcracker, a mystical being, involving his creator, the toymaker Godfather Drosselmeier, and the toymaker's goddaughter, Klara. The story is in turns bittersweet and uplifting. Calling on German Romanticism and spooky Hellenic mysteries alike, the tale woven is one of personal struggle, timeless magical secrets, and discovering one's own power.
The Snow Queen by Hans Christian Andersen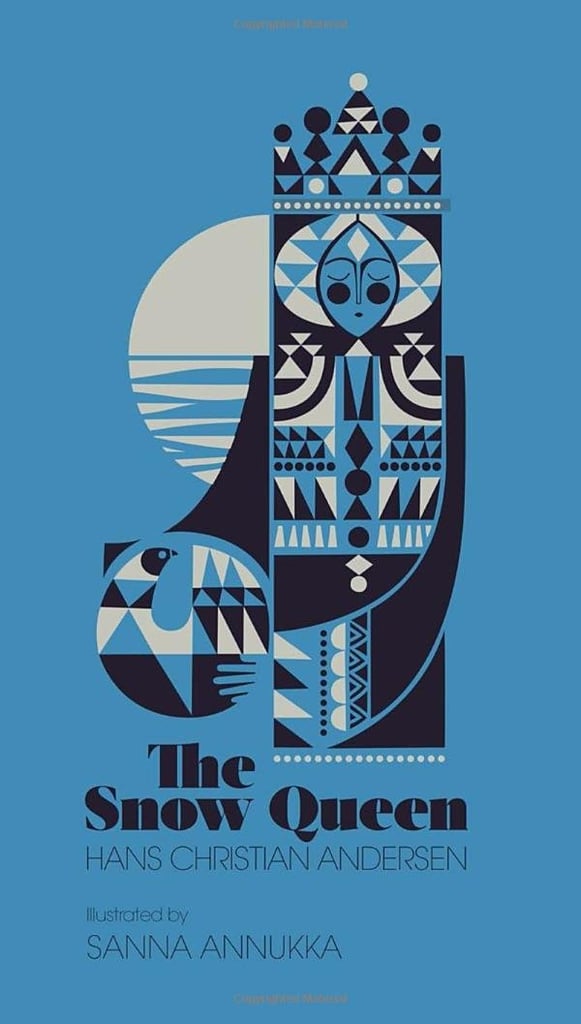 Anybody who's still feeling enchanted by Frozen owes it to themselves to read the classic Christmas book that inspired the setting and its characters: Hans Christian Andersen's The Snow Queen [50]. This "tale in seven stories" is a tome of magic, friendship, and Christmastime adventure. Much more than a children's book, this is a complete work of art, thanks to incredible illustrations from Finnish illustrators that bring these empowering and whimsical stories to life. There's always time for yet another Frozen rewatch later, but for now, gather around for this original inspiration for the modern Disney classic this Christmas season.
A Treasury of African American Christmas Stories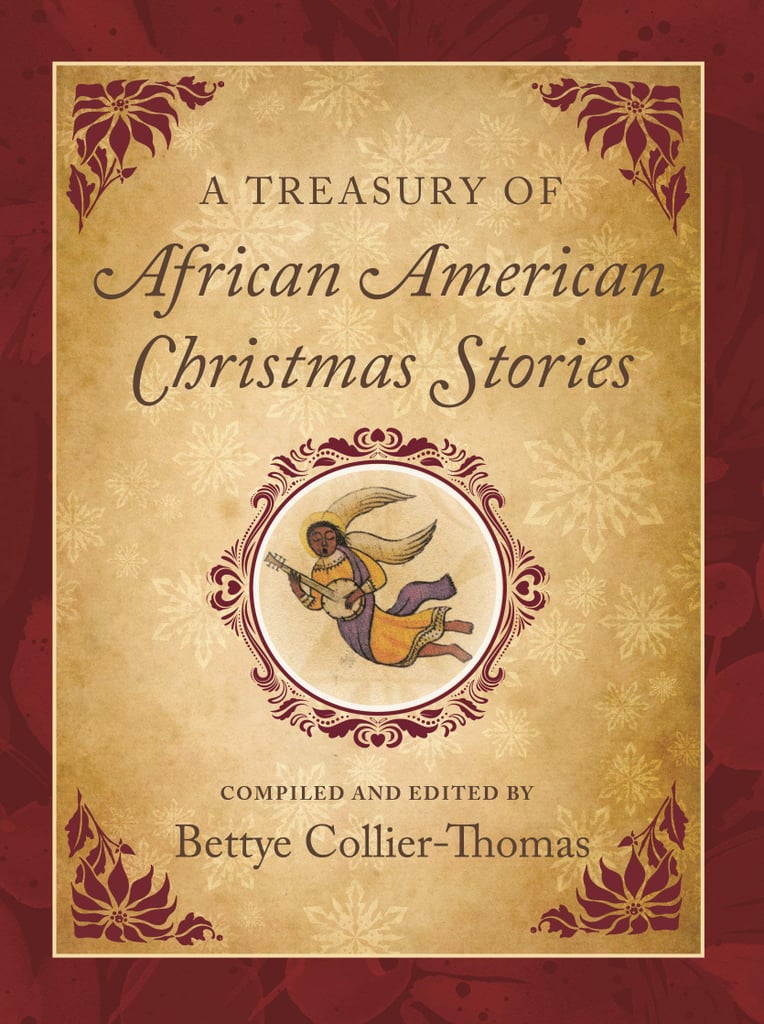 The holiday season is a perfect moment to reflect on personal growth, social change, and work still to be done. Containing stories written between 1880 and 1953 by both celebrated and unheralded Black authors, A Treasury of African American Christmas Stories [51] deftly weaves holiday-themed literary threads like faith, unconditional love, and remembrance of one's heritage. It also hums with a powerful amount of energy leveled against social forces committed to division, such as violence, poverty, and racism. Readers of any background will appreciate this powerful, engaging, history-steeped collection that calls on the better angels of our nature and encourages us to look both outward and inside this holiday season.