The Best Date Movies
Buzz In: What's the Ultimate Date Movie?
Yesterday while the BuzzSugar team was discussing a potential Top Gun sequel, Shannon noted that the film is a perfect date movie. She has a point; the solid mix of romance and action makes it hard not to like. But is it the best date movie of all time? Let's discuss.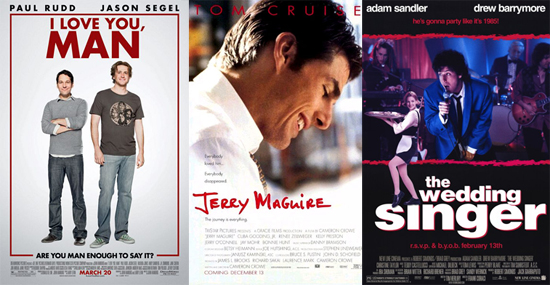 Instead of Top Gun, I might actually recommend another Tom Cruise film: Jerry Maguire. Cuba Gooding Jr. is hilarious, plus the film is kind of sexy. As for other possible date night rentals, Becky suggests something with a more comedic spin, like I Love You Man or The Wedding Singer.
I've already heard from you about the first film you ever saw on a date, but if you had to choose the ultimate date movie, what would you pick?