Best Family Guy Quotes
Buzz Lines: What's Your Favorite Quote From Family Guy?
Family Guy hardly pioneered animation for adults, but no one can deny the hilarity of this crude show. Who would have thought an irreverent cartoon about a family with a slovenly patriarch, a British baby, and a talking dog would have such staying power? The show has provided us with many a great (and usually inappropriate) quote. Find mine below, and tell me what your favorite lines are!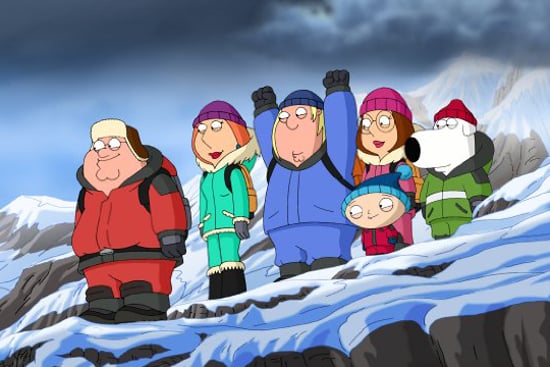 "Lois! Lois! Lois! Lois! Lois! Mom! Mom! Mom! Mommy! Mommy! Mommy! Mama! Mama! Mama! Ma! Ma! Ma! Ma! Mum! Mum! Mum! Mum! Mummy! Mummy! Mumma! Mumma! Mumma!" — Stewie
"Giggity." — Quagmire
"You wanna know what's really amazing? I haven't brushed my teeth in three days, and no one has said a thing!" — Peter