Best Horror Movie GIFs
Can You Make It to the Bottom of This Horror GIF Post?
With Halloween almost here, it's just about time to get into a spooky state of mind. And what better way than reliving the most terrifying moments in horror movie history? From classic flicks that have been around for decades to the freshest scares of the new millennium, we're going through 15 scream-worthy movie moments in GIFs.
Psycho (1960)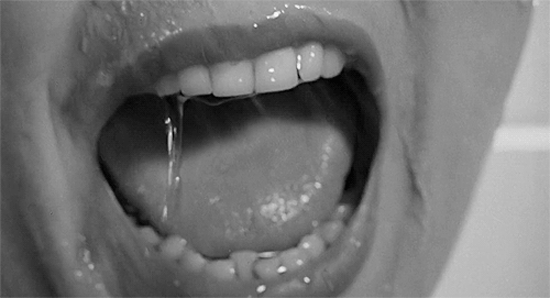 You simply can't do a horror movie roundup without including the masterful Hitchcock creation, Psycho. The shower scene murder is a moment of violent, horrific entrapment, and it's also shocking because the main character gets killed off within the first 30 minutes of the film.


The Exorcist (1973)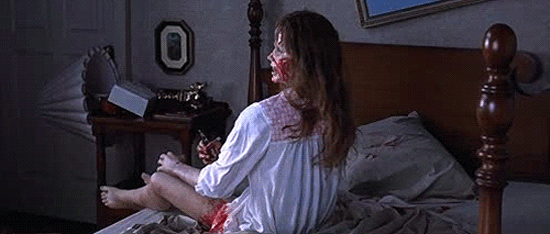 There are so many stomach-turning moments in The Exorcist, it's hard to choose just one. The film was the first in a long legacy of exorcism movies that have followed over the years, and it might very well be the best. We thought about including the backwards spider crawl down the stairs, but when it came down to it, this moment turned way more heads.
See what else made the list after the jump, if you dare.
The Texas Chain Saw Massacre (1974)

Nothing is more disheartening than when a character almost escapes, but gets caught at the last moment. In the original Texas Chain Saw Massacre, the most chilling aspect is that, once you're in Leatherface's clutches, you're pretty much stuck with your bloody fate.


Carrie (1976)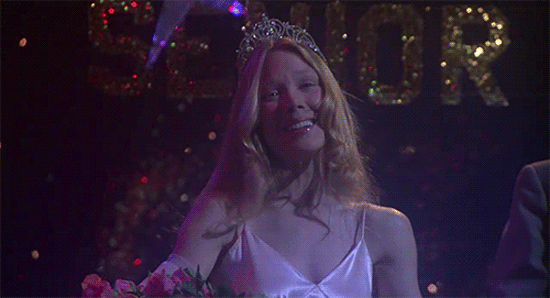 Who could forget the bloody prom from Carrie straight out of the mind of Stephen King? The moments just before the bucket's plunge are filled with suspense and anxiety, and while the subsequent bloodbath is an inevitability, you could only watch in bewilderment as everything descends into utter chaos in less than a minute.


The Omen (1976)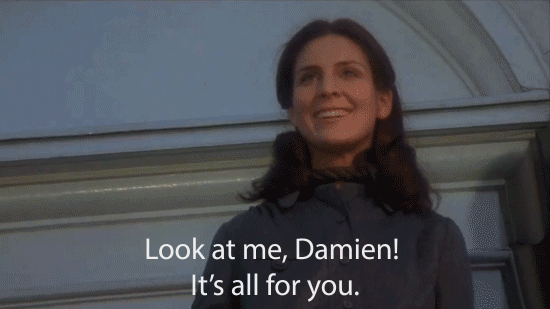 Here's a film that wastes absolutely no time getting down to the nitty gritty. Damien's birthday party is the one of the first scenes in the film, and there's something absolutely ghastly about a nanny hanging herself in front of a bunch of 5-year-olds. What's even more ghastly, though, is that she does it with a huge smile on her face.


Halloween

(1978)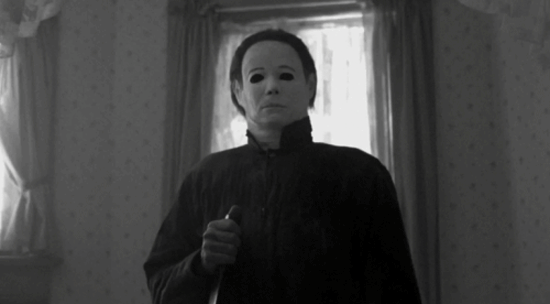 Right from the get-go, you know there's something off about Michael Myers, the sadistic sociopathic killer from the Halloween series; he kills his sister when he's only 6 years old. After that, it's hard not to pass a dark shadow without hyperventilating and expecting him to come slashing out with a vengeance.


Friday the 13th (1980)

There's not a lot to say about the psycho who wears hockey mask and wields a machete. All I know is Summer camp never looked so scary.


The Shining (1980)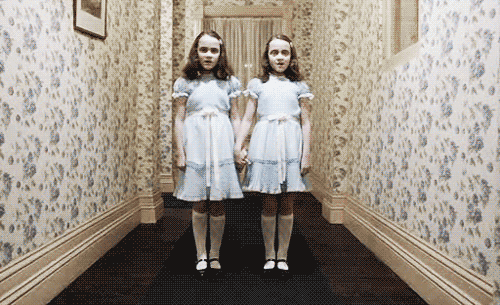 Stanley Kubrick crafted one of Stephen King's most epic fictional endeavors into a cinematic masterpiece. The one-point perspective, obsessive symmetry, and pulse-quickening score create an unreal paranoia as the film progresses. And don't even get me started on the cast of creepy characters you meet as you go through the twists and turns of the Overlook Hotel.


Poltergeist (1982)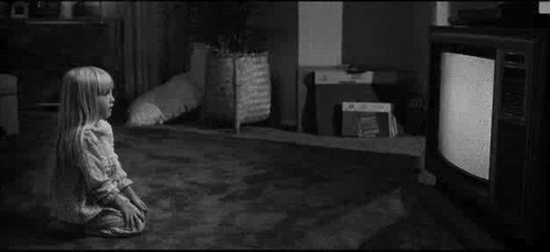 We all know that children can create a really unsettling feeling in the pit of your stomach, and it's hard to explain why. One thing's for sure though: you can have nightmares about the sing-songy tone when Carol Anne announces, "They're heeere . . . "


Nightmare on Elm Street (1984)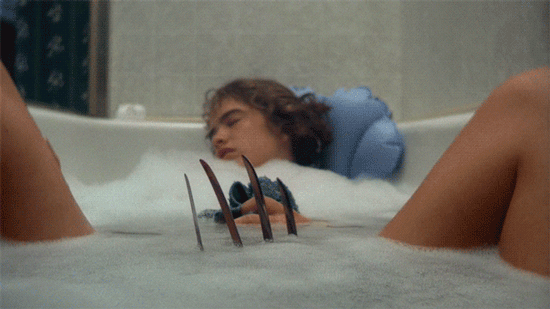 The worst part about being terrorized by Freddie Kruger is that there is absolutely no way to escape him. All he has to do is wait for you to fall asleep. Then you're at his mercy. Even the innocent girl who falls asleep in her bathtub isn't safe.


Scream (1996)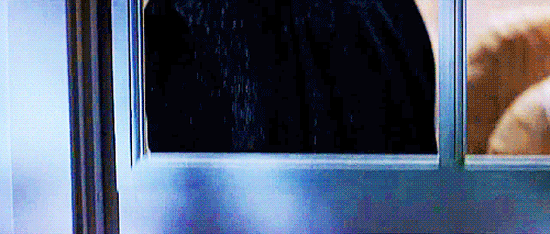 I think what scared me most about the opening scene of Scream was that I was home alone when I was watching it, and that Drew Barrymore doesn't make it through the first scene. The movie defies all horror conventions, proving that you couldn't predict who would be safe. Let's just say I checked all the doors and windows and stopped answering my phone that night.


The Sixth Sense (1999)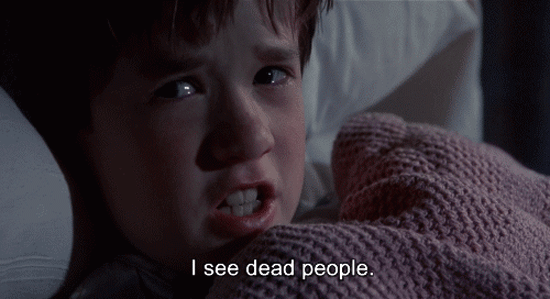 Speaking of creepy children, weren't we all on the edge of our seats when little Haley Joel Osment whispers these constantly quoted words? As little Cole carefully makes his way through the movie, dreading turning every corner, and we're dreading every turn along with him. Come on, no one wants to look under their bed to find Mischa Barton vomiting.


The Ring (2002)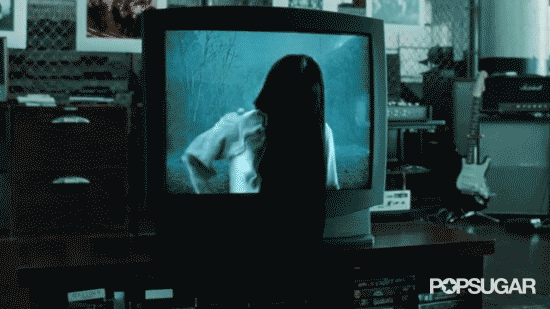 Even the trailers for The Ring were pretty straightforward about what happens when you watch the tape. You get a phone call telling you you're going to die in seven days, and then, a week later, you die. The real mystery is how it happens. That is, until we see Samara literally crawl out of the TV and take Noah's life.


The Descent (2005)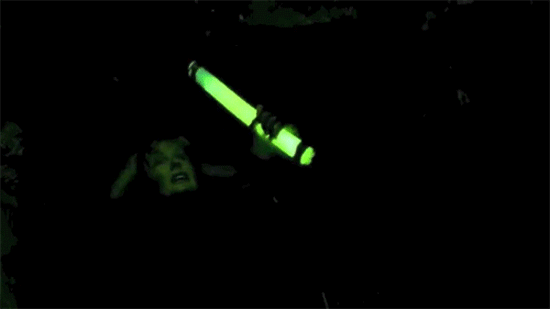 As if the whole claustrophobic experience of going into tiny, cramped cave spaces with a group of spelunkers isn't bad enough, they had to add a bunch of violent, mutated humanoids to the mix. Now, I don't know what to be more terrified of: cave spelunking, darkness, or the possibility of violent, mutated humanoids.


Paranormal Activity (2007)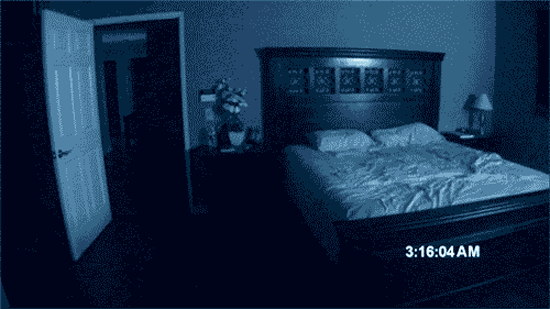 While Paranormal Activity isn't the first movie to use the whole home movie/hand-held camera idea, it is, in my opinion, one of the more terrifying attempts. Every time night falls, it's an anxious experience of dread, waiting to see what will happen. It all leads to the inevitable possession of Katie, which doesn't really dull the shock of the final scene.