How I Met Your Mother is coming to an end tonight, and to both celebrate and mourn the loss of such a fantastic show, we're taking a walk down memory lane. The hit comedy has been on the air for nine seasons, featuring crazy stunts, amazing running gags and jokes [1], and, most of all, heartwarming relationships — both platonic and romantic. After you've checked out photos of what's to come in the series finale [2] (hint: lots of tears) and figured out which HIMYM character you are in our quiz [3], keep reading to relive some of the gang's most memorable moments, from doppelgängers to Lily's many hairstyles.
— Additional reporting by Alyse Whitney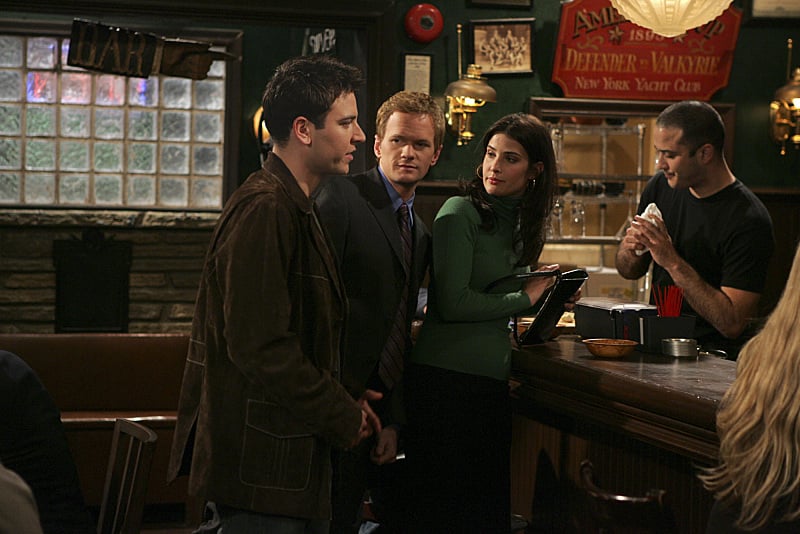 This shot is from the pilot — look how young Ted, Barney, and Robin look!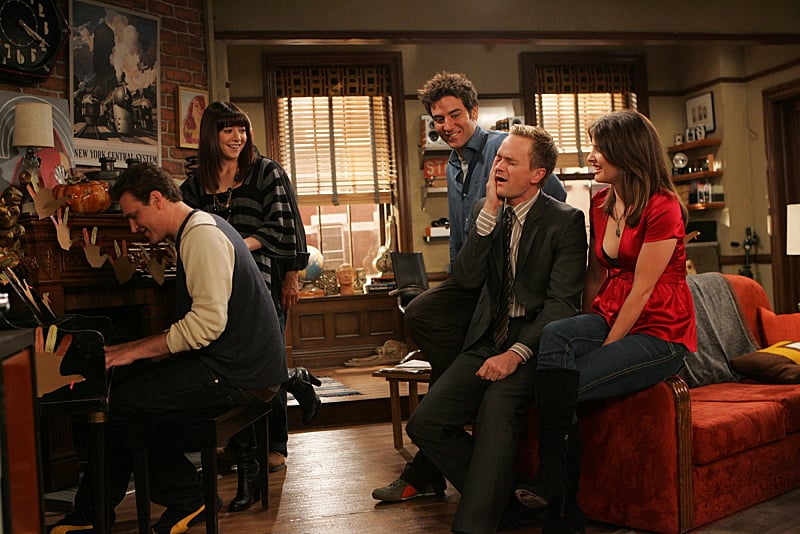 And Lily's bangs! We've been through a lot of hairstyles on this show — on the girls and the guys.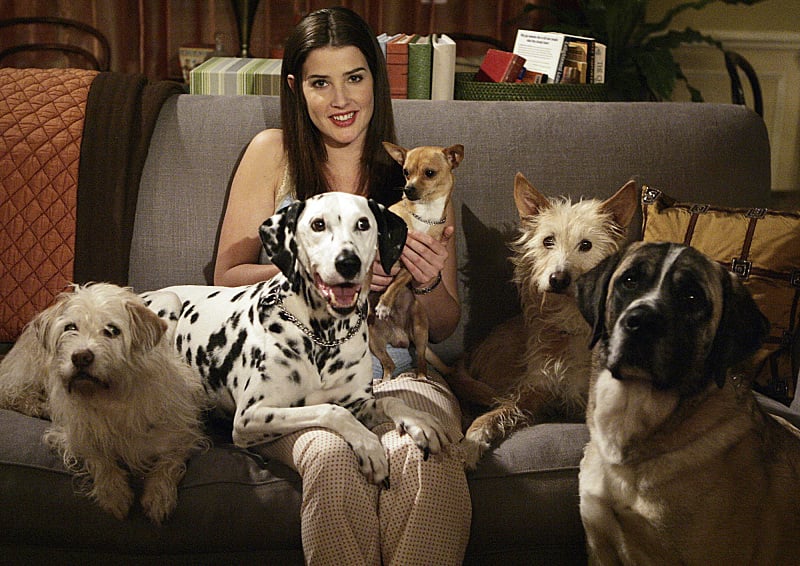 Robin Scherbatsky: remember when we met her and, for most of us, Cobie Smulders?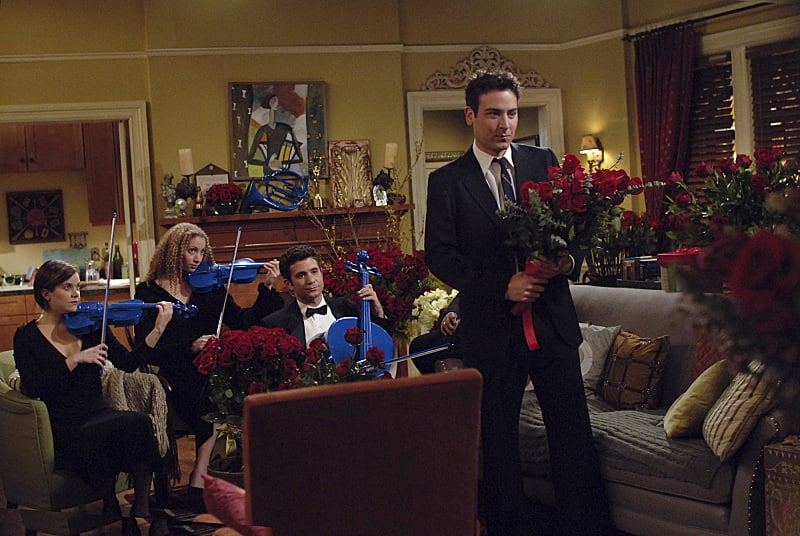 Ah, of course. Ted is so in love with Robin in the first season that he goes completely over the top for her. Honestly, this is why we love Ted.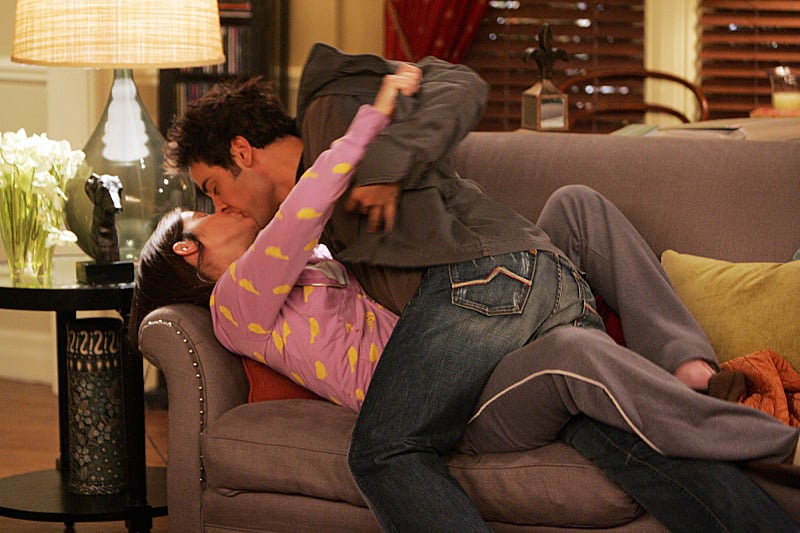 This makeout! Remember when we really thought Robin was the mother? She and Ted were pretty good together, at first.
Robin Sparkles! This is around the time that we realized Robin was pretty amazing.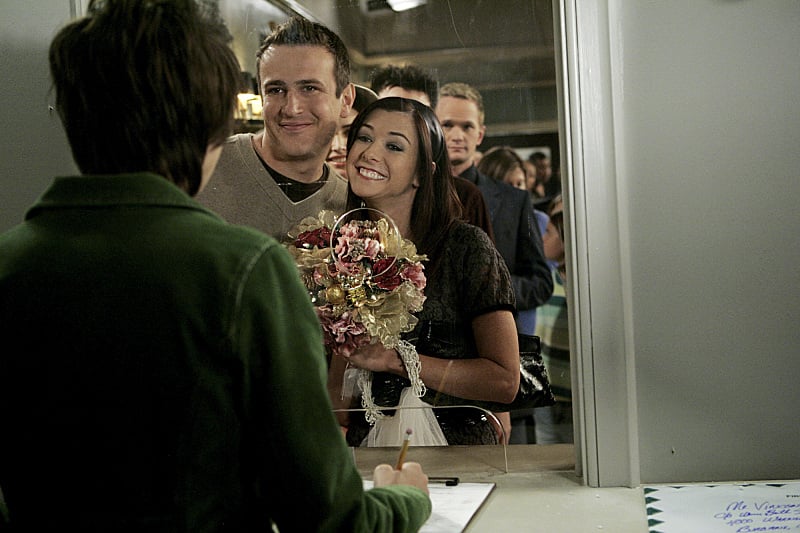 Marshall and Lily are such an old married couple now (in the best way possible), but it's great seeing them when they were a bit younger.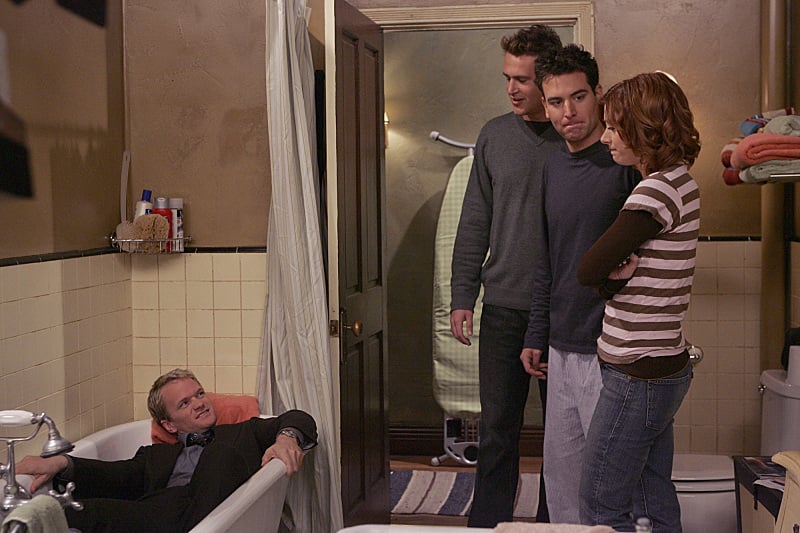 Of course, Barney is always in his suit — and causing trouble.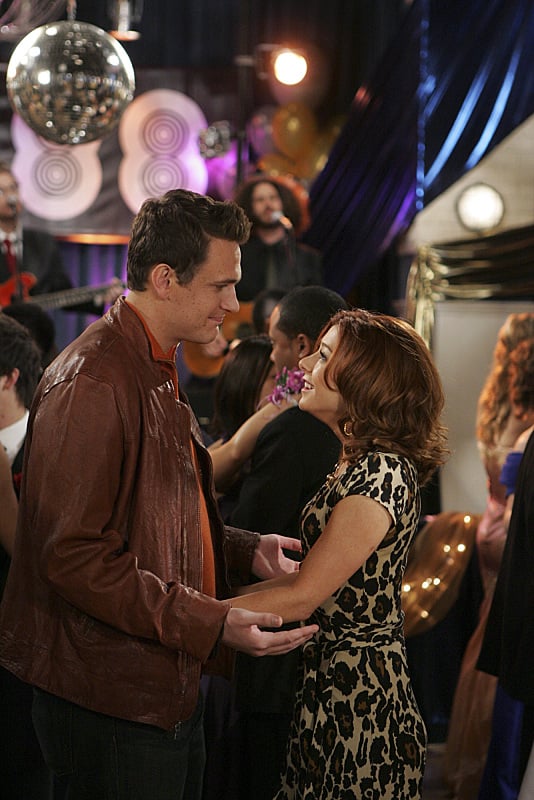 Honestly, they're one of the best TV couples ever. P.S. Lily's hair.
Marshall, Ted, and Blitz give us one of the show's many college flashbacks.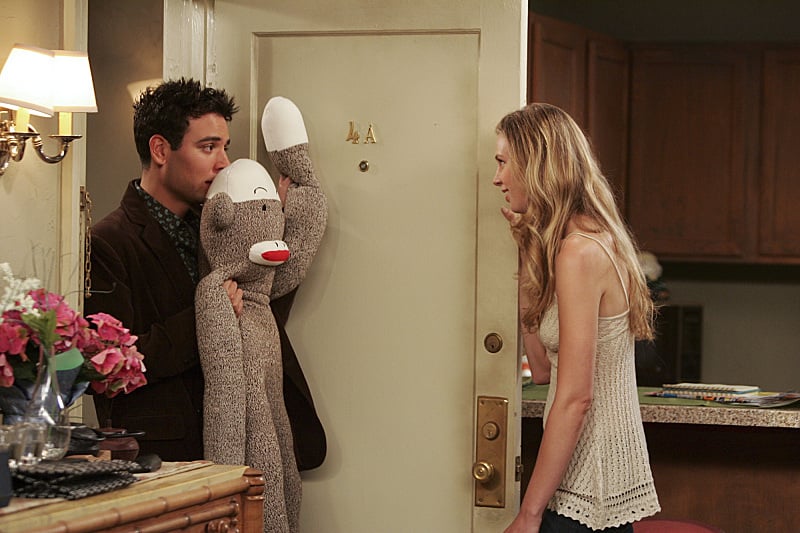 Ted: once again, making a fool of himself for love.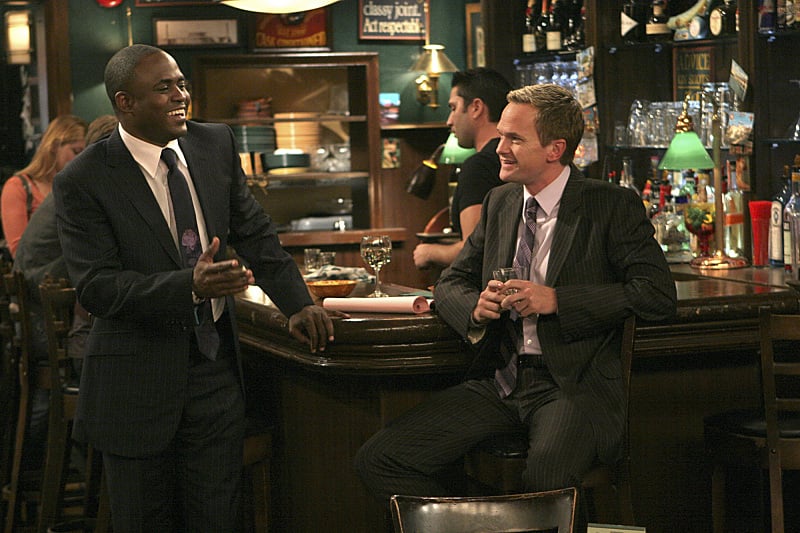 Barney having a gay black half-brother is the kind of unexpected development the How I Met Your Mother writers are known for.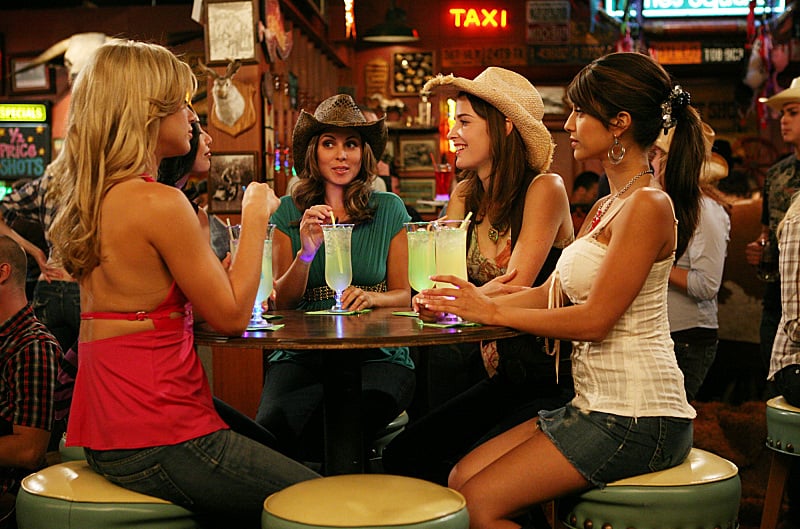 Remember when Robin joined the Woo! girls? She's just not one of them, but it's nice that she tries.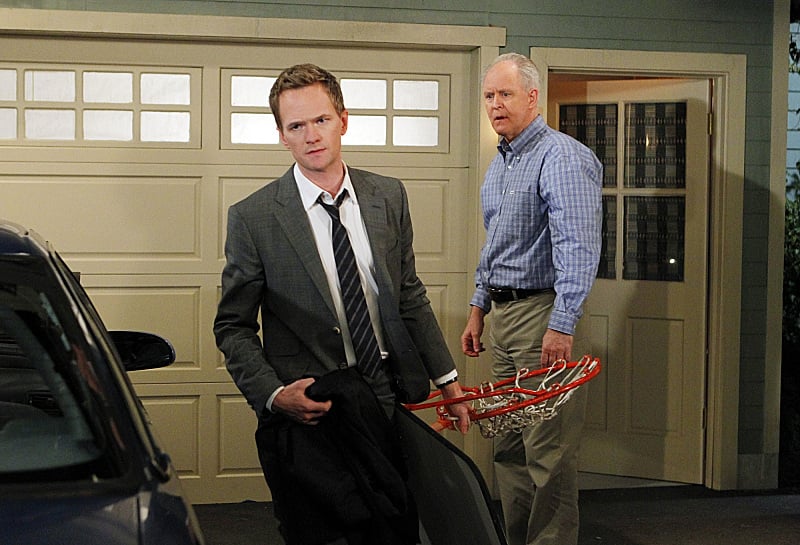 When Barney starts learning about his real father, it's one of those times the show gets real — and great.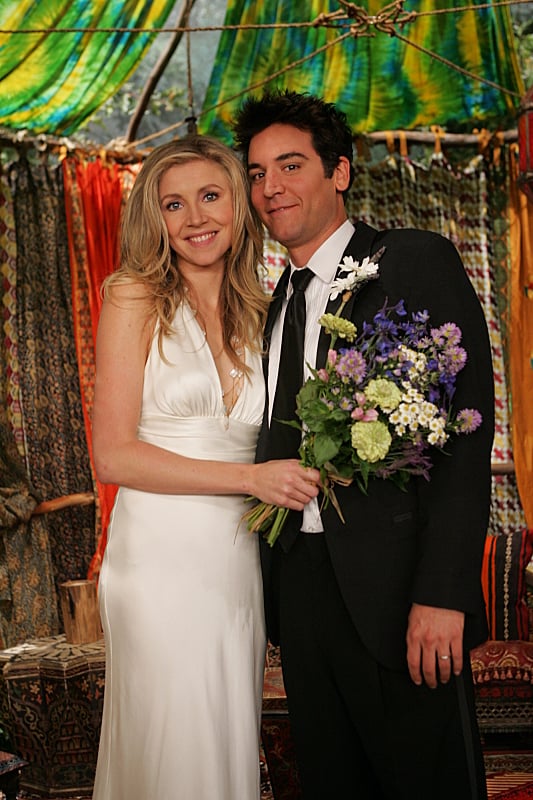 Stella: the bride who left Ted at the altar. It's an important (and devastating) chapter in his life.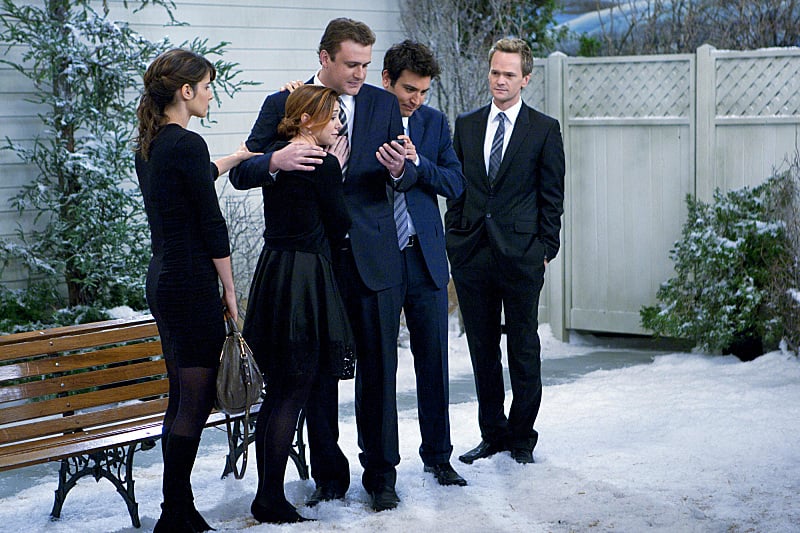 When Marshall's father dies, you really see how close and supportive this group is.
The beginnings of Robin and Barney! These two were made for each other, before we even realized it.
Here's one of Barney's doppelgängers! This is one of the silliest and best running jokes [4] of the series.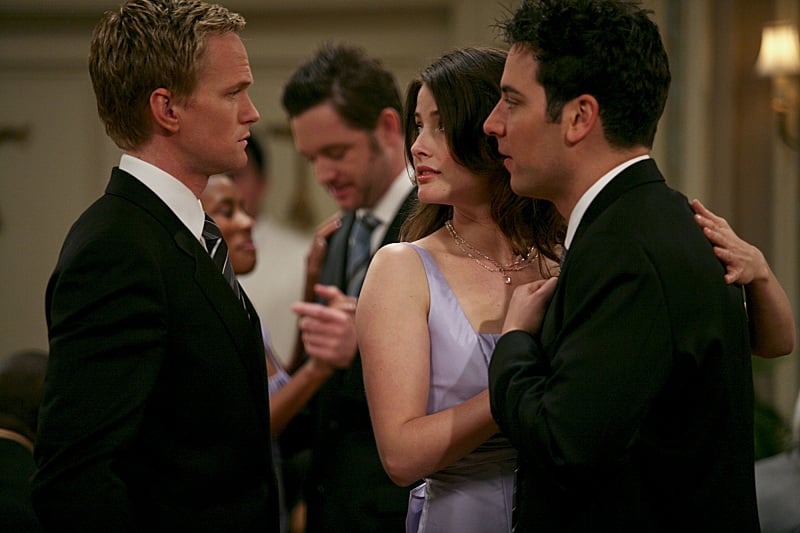 That awkward moment that highlights Robin's choice between Ted and Barney.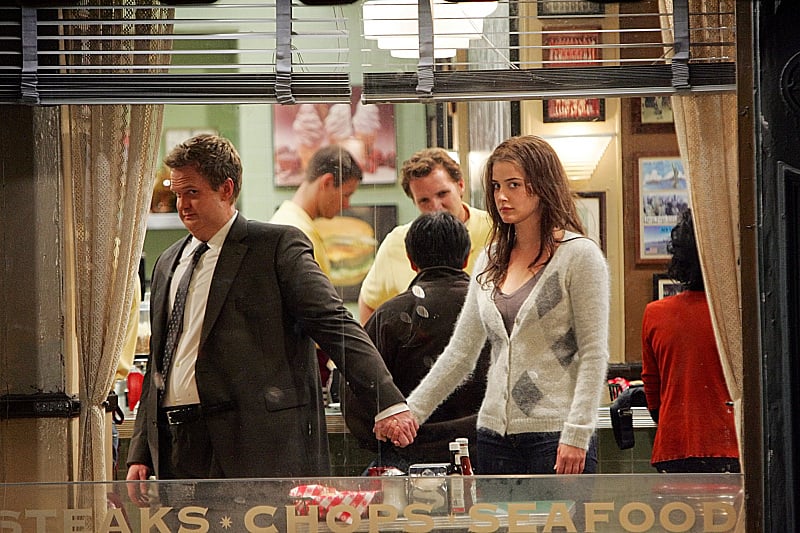 We understand why Barney and Robin couldn't get their happily ever after earlier, but things got dark for them as a couple for a while.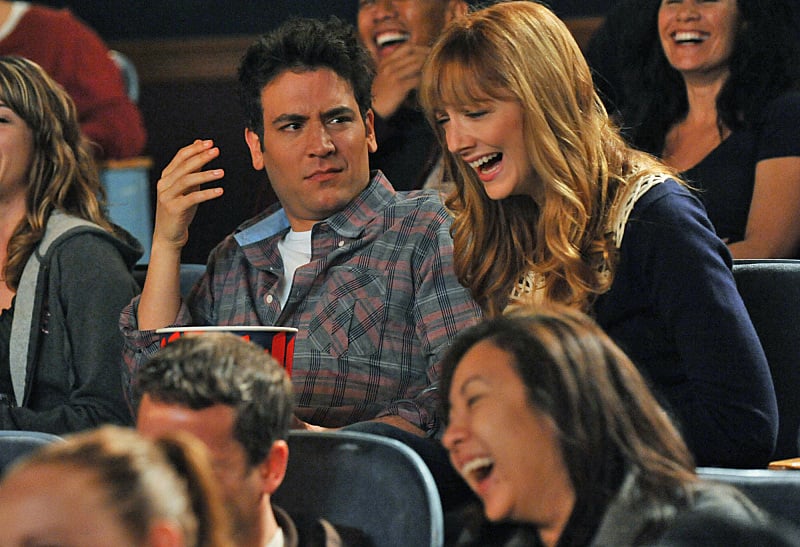 The Wedding Bride is the movie version of what happened to Ted and Stella. We feel for ya, Ted, but we'd watch the crap out of that movie too.
When Lily and Marshall move out of the city, it's the end of an era but a relatable scenario, as the friends start to grow up.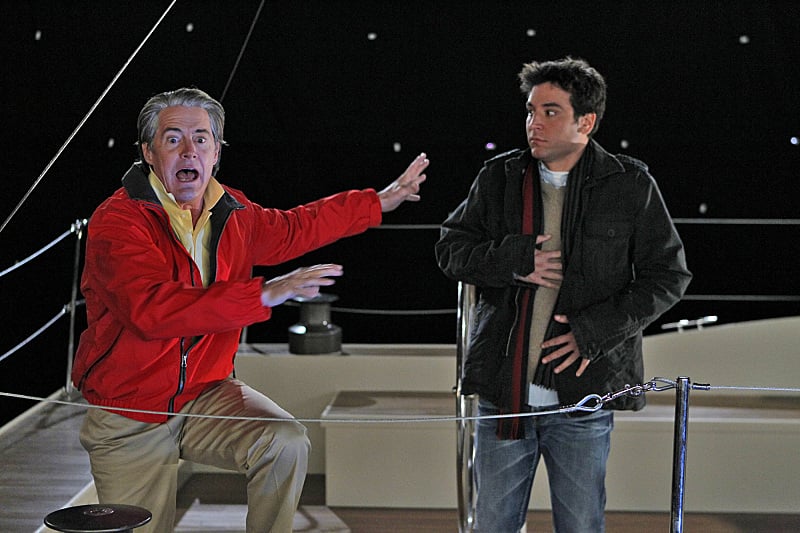 The Captain will remain one of the most fun and outrageous guest stars of the series.