Best Late-Night Hosts of 2011
Who Is the Best Late-Night Host of 2011?
2010 was the year of controversy on the late-night talk show circuit, but things settled down in 2011. Conan O'Brien got situated on his new network, while Jimmy Fallon continued to thrive and make us laugh with his skits and songs. Meanwhile, old favorites like Jon Stewart and David Letterman kept bringing the laughs. Now it's time to choose — who is the best late-night host of 2011?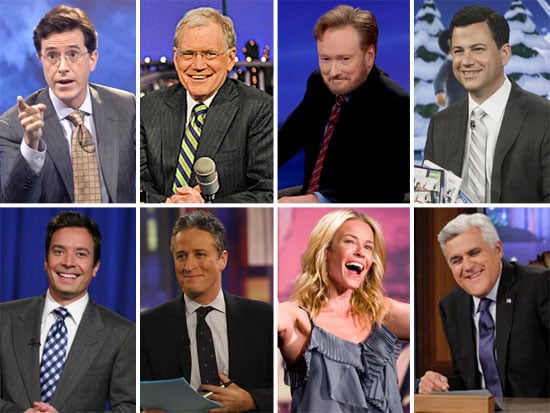 Photos courtesy of NBC, ABC, CBS, TBS, and Comedy Central