Best Late-Night TV Hosts 2013
Who Is Your Favorite Late-Night Host of 2013?
We've nearly wrapped up another great year of late-night television, and we want to know who you turn to for laughs past 10 p.m. Are you a Conan kind of person, or do you prefer some nightly news from The Colbert Report or The Daily Show? Do you go old-school with The Tonight Show With Jay Leno, or is Chelsea Lately more your jam? Now's the time to tell us: who's your favorite late-night host?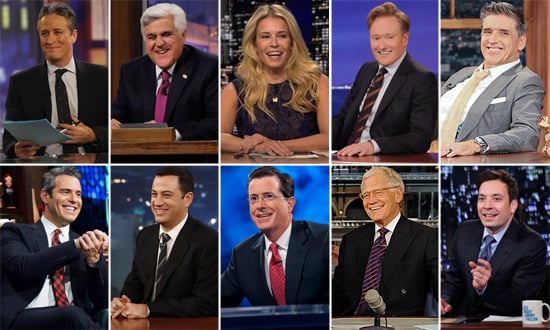 Vote on all our best of 2013 polls!